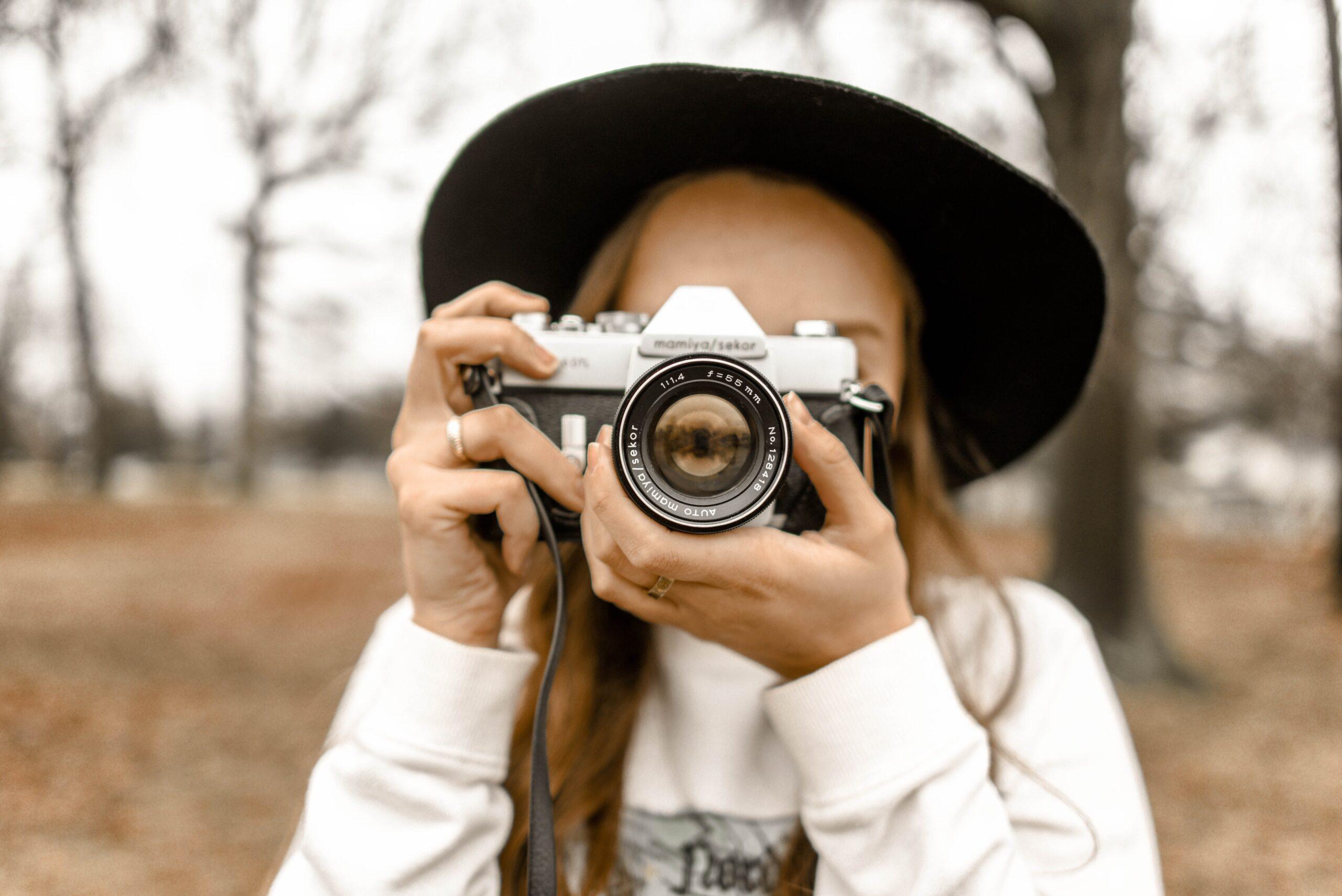 In today's day and age there's a gadget for everything, and there are more than enough gadgets specifically made for travel.
It would be impossible to try to cover all of them in this post, so instead we will concentrate on a few must haves that every serious traveller should consider for his next trip.
One simple search on Amazon will bring back pages upon pages of products designed to aid you. But to put it bluntly, some are more useful than others.
The top travel gadgets that any modern traveller needs are:
Smartphone
Smart tags
Foldable luggage
Portable battery pack
The type of gadgets that you need to consider taking with you on your next travel adventure depend very much on the type of trip you plan on taking. Is it a short city trip? Is it a multi week-month or year journey?
Regardless the selection presented here can be used in all cases and still retain its functionality.
The days when a physical map was the number one most important item to take with you, have to a certain extent passed, replaced, by smartphones, and everything in between.
1. A smartphone
This is a no brainer and thus we included on the list as number 1.
As there's a high that you are already have a smartphone and an even higher chance that you are reading this from your smartphone.
Anyway, the smartphone is the equivalent of the Swiss army knife of technology.
Don't want to carry your heavy DSLR with you? Thats fine, most modern smartphones take good enough pictures for the non professionals photographers out there.
Found yourself on a dark alley and don't have a flashlight? Well that flash comes in handy. Lost in a big city where no one speaks a language that you understand? Maps and translate apps come to the rescue.
Even if you consider yourself a minimalist traveller, a smartphone is a must.
Sure you could choose to travel Indiana Jones style with just an old school map and a compass (and more power to you if you do), but you can do that and still have a phone in the pocket for those unexpected situations, you know, just in case.
If you want to read more about how to travel in a minimalist manner, check my guide here.
2. Tags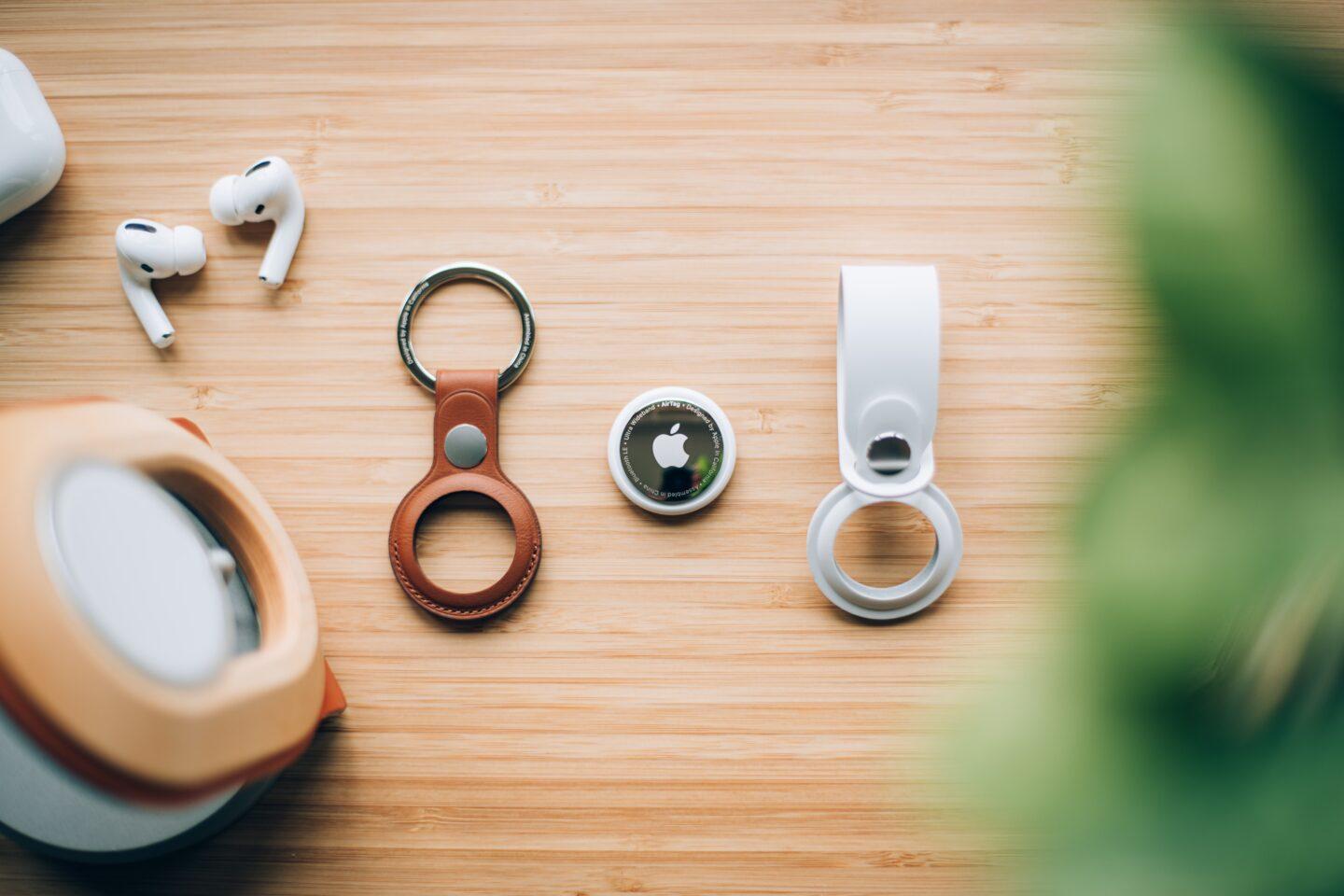 Travellers have been using tags for ages.
From luggage to pets to even the smallest things that hold any kind of value, tags usually contain contact information and they come in all shapes, sizes and colours and some of them are really creative.
But they have one big drawback.
They are just a physical piece of plastic that, if your baggage gets lost (and at one point it will, trust me) then you can just hope that the people who find it (or stole it) will decide to contact you.
But we are in the 21st century. Technology is everywhere and tags have become smart.
Instead of opting for the regular "dumb" tag i suggest you look into connected tags.
The role of the tag is to enable you to find where your item is. A smart tag can show you where the item is and hopefully how to get it back.
There are plenty to choose from and each have their pro's and con's.
a. Gps tracking devices
Gps tracking devices offer the most accuracy but they usually are big and bulky, taking up precious space in your limited baggage allowance.
They usually are accompanied by a subscription to a GPS provider service and don't have the best reliability track record.
b. Bluetooth tags
Bluetooth tags, are small and in most cases look like a usual tag.
Their usefulness is somewhat limited to the Bluetooth range, usually 10-240 meters for the newest versions such as v5.1.
Keep in mind this range is measured when theres not obstacle in front of you and the Bluetooth tag, so in real life the range is much more limited.
A Bluetooth tag is useful when you want to find your bag on the conveyed belt or when you forgot in which room you left your baggage or keys.
But when it comes to lost baggage they will not help you track it but to their limited range
c. AirTags
AirTags, are made by Apple and have a look and feel similar to that of a coin. Use it as it, or pair together with a tag case to ensure you don't misplace it or forget it.
When it comes to functionality the Airtags have one major benefit compared to the competition.
They have the "Find my" functionality just as the iPhone, and other portable Apple devices. This means that you can track your property in real time on your screen up to a precision of a couple of feet.
In Apple's own words: " the Airtags sends out a secure Bluetooth signal that can be detected by nearby devices in the Find My network.
These devices send the location of your AirTag to iCloud — then you can go to the Find My app and see it on a map. The whole process is anonymous and encrypted to protect your privacy.
And it's efficient, so there's no need to worry about battery life or data usage.
Only you can see where your AirTag is. Your location data and history are never stored on the AirTag itself.
Devices that relay the location of your AirTag also stay anonymous, and that location data is encrypted every step of the way. So not even Apple knows the location of your AirTag or the identity of the device that helps find it".
Their functionality and privacy features extend far and wide but of course no gadget is perfect, so take some time and read about them to be sure they fit your specific use case.
3. Foldable luggage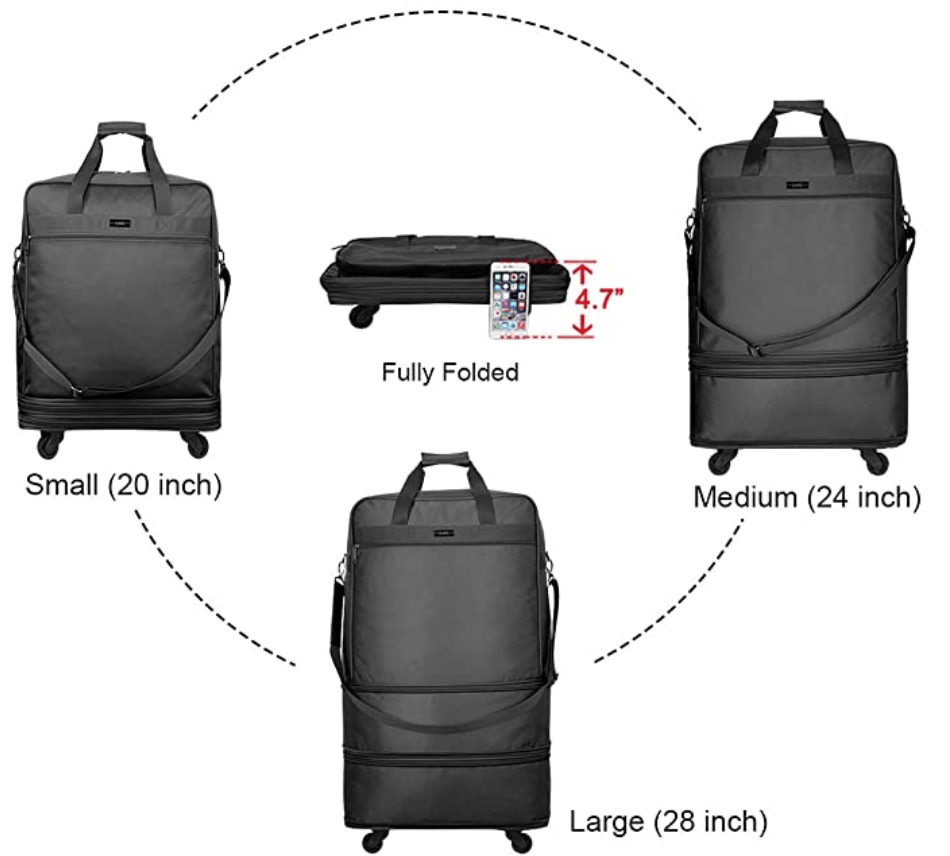 Baggage is always a sensitive topic when it comes to travelling.
Us travellers want to take as much as possible and pay as little as possible, while airlines what the exact opposite.
With the constantly changing rules that vary from airline to airline regarding dimensions of allowed luggage, it's important that your luggage adapts, just like you.
Sites like Amazon are full of foldable luggage options. You can select how big or how little you want it to be.
Flying low cost and can only take a trolley? Thats fine, just adjusted it accordingly. Or maybe you want to have everything with you, minus the kitchen sink kind of traveler and need more space? No problem, just extend the case fully.
I've been using this model for a while now, and its sturdiness and reliability have never disappointed me through all of my journeys and for sure if it could talk it would share a thing or two about how luggage is handled in the airport.
4. Portable battery pack
Gadgets today have pretty good battery life and longevity.
Advancement in Lithium Ion technology means we can get more from our batteries without worrying too much on caring for them.
But the thing with battery life is that, it's never really enough.
You always could use a bit more and sometimes you find yourself in a situation where a power socket isn't available or you simply forgot to charge your phone the night before that long flight.
Thats when the portable battery pack comes in handy.
The ability to charge your gadgets on the move is a life saver in some situations and more often than not you will be giving yourself a pat on back for the fact that you brought one with you.
When it comes to battery packs the choices are almost infinite.
From different size to shapes to brands and most importantly, to battery capacity. Battery capacity, noted on the battery as mAh is the number one you need to take in account when choosing which one to buy.
When it comes to batteries, size does matter
My suggestion would be going with a pack that is around the 6000 mAh as this can give you around 2-3 charges, but i like to play it safe and choose one with 3-4 charges meaning around 10000 mAh.
Of course this will depend on your usage habit of your gadgets and how much extra weight you are willing to carry, as these battery packs can get quite heavy especially if you go up in capacity.
Batteries are not created equal, and this is reflected in their quality and longevity. My recommendation is to go with a brand that you either heard of or that has plenty of good reviews.
Most of the new power packs can also charge notebooks that use the USB-C charging technology.
While this may not be as fast as a wall charger it can come in handy when you really need to finish that post or essay on the train and there are no sockets.
It's one of those things you think you never knew you need it till you use it, and then you'll think how did you live your life without it – cliché maybe but just try it.
I personally am a fan of the Anker battery packs, as they are compact enough and offer high endurance and battery capacity to get me through a whole day of intense phone use.
Conclusion
A good traveller is a prepared traveller.
Gadgets have never been more useful than they are now, and i would even venture to say they have become indispensable.
Having the whole world in your pocket and being able to access and get information about almost any place in the world will make your next next travel adventure more exciting and fulfilling.
The role of gadgets is not to take the fun out of your experience rather to enhance it and make it more memorable.
So even if you are a a worrisome traveller or a minimalist enthusiast, gadgets are here to stay.
If you are curious how you can make your next trip last longer while not breaking the budget check it out here, and the best budget options for this year, here!
For more travel content and guides on anything from hidden spots to amazing restaurants, follow us on Instagram and Tiktok!
See you soon!