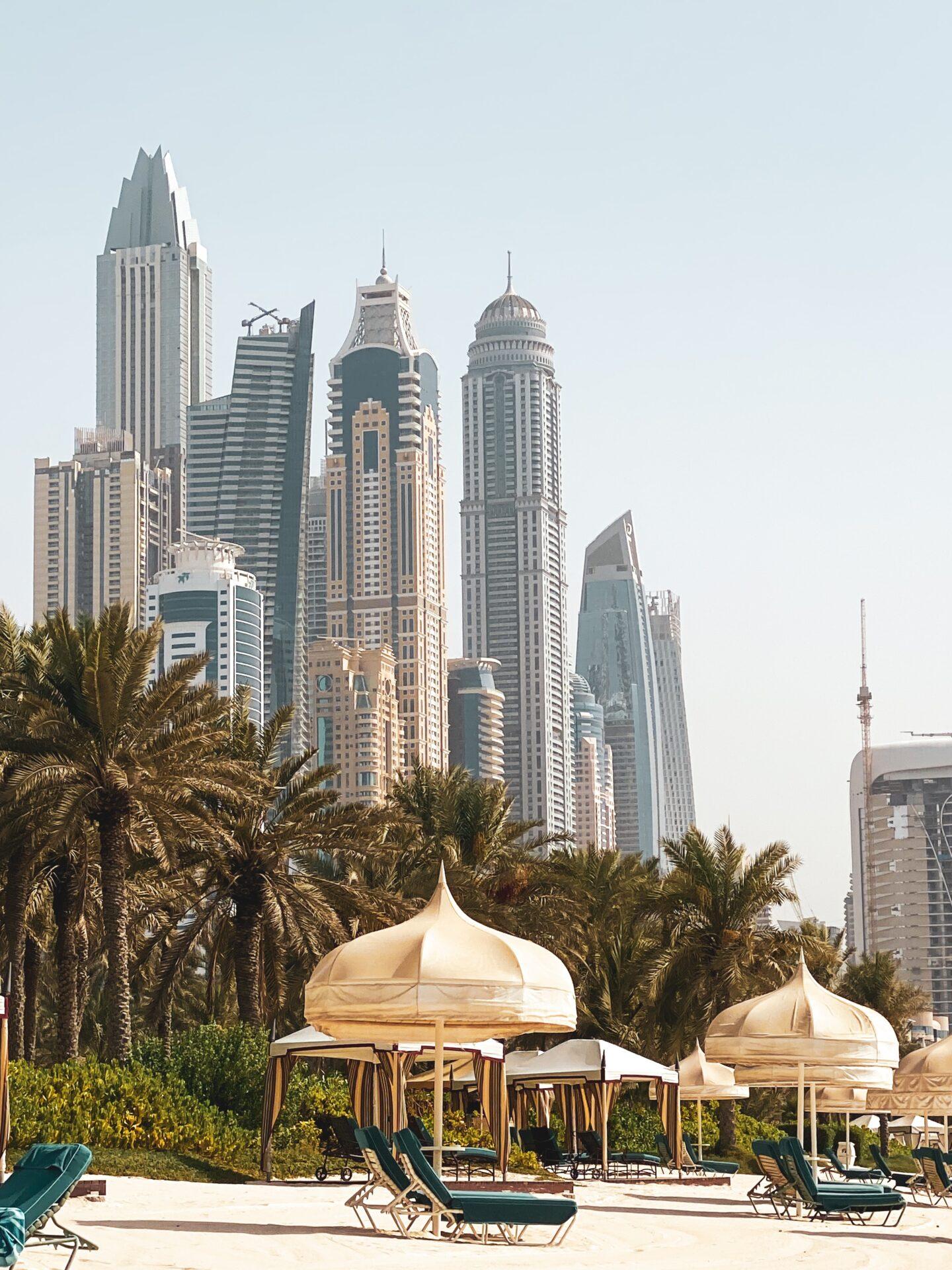 Travelling is one of the most rewarding activities but also one of the most expensive. While there may be ways to save money on travel or find discounts, luxury travel typically involves premium experiences, high-end accommodations, and top-notch services. Even with these savings tips, luxury travel still incurs some costs, maybe not directly, but costs nonetheless.
Having said that, i am a big fan of travelling without breaking the bank. I've written several guides on how to see the world even with the smallest of budgets, so check it here, here and here.
Travelling is one of those things that can be as cheap or as expensive as you want.
Normally the casual tourist, that goes on a 2 week all inclusive vacation will regularly spend more than a traveller who puts a bit of time and effort into researching flights, accommodation, transportation, etc.
In this post i'll show you how you can add a bit of luxury to your next vacation without having to ask the bank for a loan, or mortgage your house again (just kidding).
Here are some ways to save money on luxury travel:
Use loyalty programs and credit card rewards. Many hotel chains, airlines, and other travel companies offer loyalty programs that can help you earn points or miles that can be redeemed for free or discounted travel. Similarly, many credit cards offer rewards, such as travel miles or points, that can be used to pay for part or all of your trip.
Look for deals and promotions. Many luxury travel providers offer special promotions, discounts, and packages throughout the year. By keeping an eye out for these offers, you may be able to enjoy a luxurious trip at a more affordable price.
Consider alternative destinations. Luxury travel destinations in emerging markets may offer similar or even better experiences compared to more popular and expensive destinations.
Travel during the off-season. Traveling during the off-season can help you save on accommodation and other travel expenses, while still enjoying the destination.
Remember, even with these savings tips, luxury travel still incurs some costs.
As said previously, i covered in great detail how to travel on a budget, so adding some creature comforts to make your next trip stand out and be memorable, will imply some of the same planning and thinking outside the box. Instead of just throwing money at whatever the travel industry wants you to do, you will tell them what to do.
When i say traveling in luxury what do you imagine?
Flying first class and having champagne served to you at 30000 feet in the air? A nice 5 star hotel room with a balcony overlooking the casino in Monte Carlo? Chilling on a yacht in the Caribbean? The list goes on and on and its only really limited by your imagination and well…your wallet.
1. Defining what you want
The first important step is to have a clear picture of what you want. Your strategy will depend to a great extent on how you image this vacation to be. Really let go of boundaries, let your imagination run free and really visualise what you want.
Do you want to organize it for a special occasion?
Think of an anniversary, special celebration, engagement, wedding, etc.
How long do you want it to last?
A few days, a week, 2, a month etc.
The tips and tricks that i will share in this post will be more applicable to a shorter stay. The idea behind is that you don't need to have substantial savings in the bank to do this, but if you always want to travel in this fashion then savings or a strong income is needed.
2. Finding deals
Finding deals when it comes to flights starts basically the same way as any normal trip.
You decide on the destination and then the search begins. Sites like Skyscanner are extremely useful for finding routes to the destinations you want as well as it shows which airlines fly there.
But since we are talking about some creature comforts and luxuries, lets think about the most luxurious way of travelling and how to get it:
How to fly first class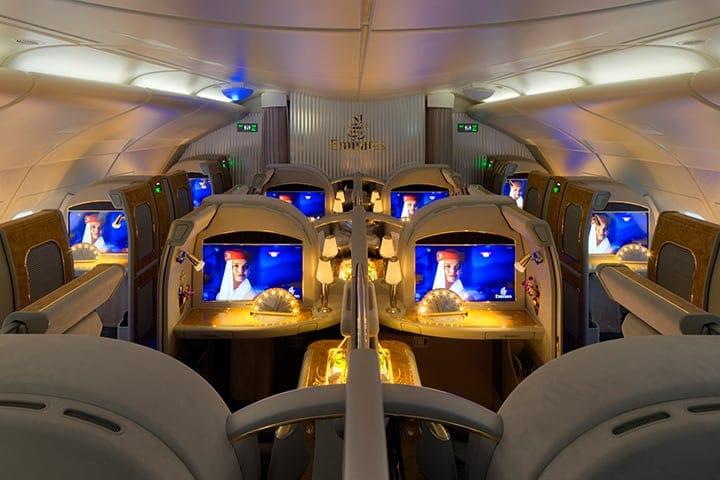 First let's discuss about flights.
Here we want to travel in style, so preferably first class or at least business class. Usually national flag carriers will have such luxuries on their planes, so budget airlines will be out of the search.
Going with national airlines already increases the cost compared to a budget one, even for an economy booking.
First and business classes are usually booked way in advance. So take that in consideration when deciding which airline you choose.
Each airline will offer a different experience for its comparable classes. So while first class with British Airways will undoubtedly be nice, compared to Emirates first class it might pale in comparison.
Take some time and select witch features you would like to have.
Difference between first class and business class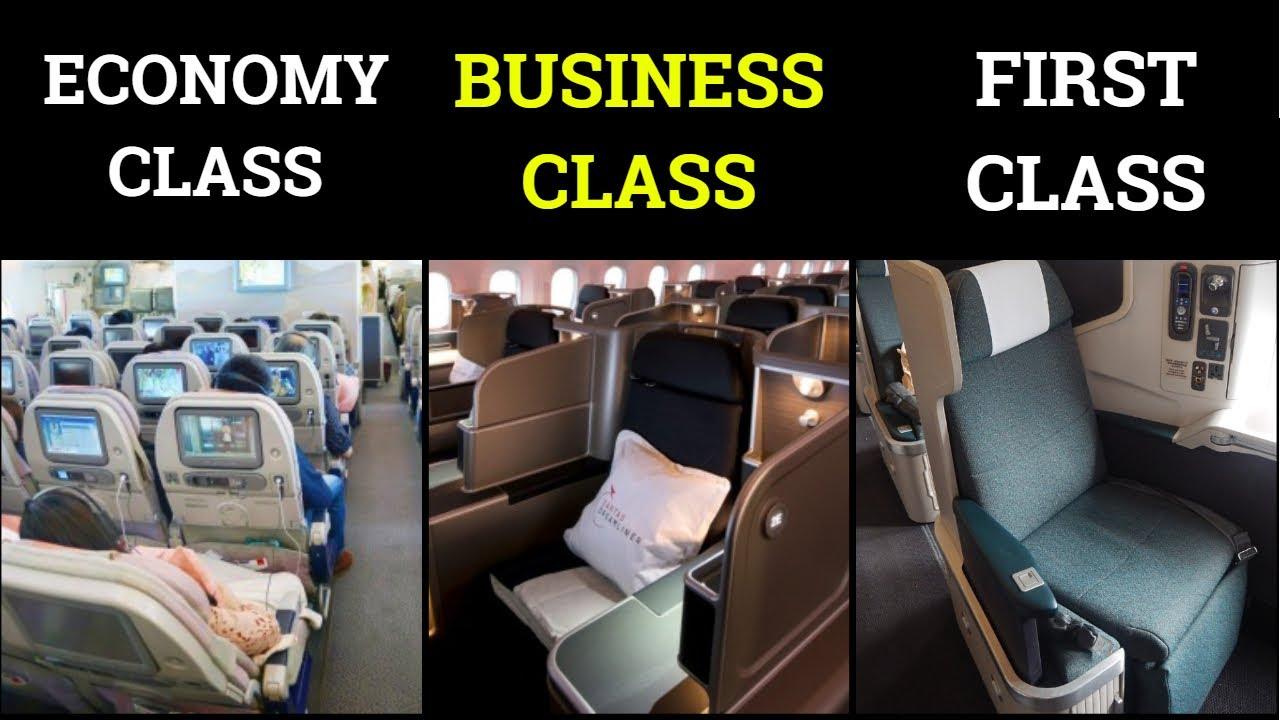 While you can certainly see and feel the differences between these 2 classes it's nowhere near as pronounced as when comparing first to economy.
First class
Here you get the best of the best. Think gourmet level food. A personal assistant. A chair that turns into a bed. Your own private bathroom and the list goes on and on and it differs from airline to airline.
The experience starts from the moment you arrive at the airport, as you skip the lines and wait in luxurious lounges while the flight is ready. Complemented by champagne and caviar to make the wait more bearable.
If you want to get a more in depth understanding of the difference, i'd like to refer you to a great article on Investopedia about this, check it out here!
Thats all nice and dandy indeed. But, how to get there without spending $30K on a ticket? The answer is something that you probably already heard about, maybe even made some attempts towards it, and that it collecting flight miles and credit card rewards.
Allow me to explain.
If you are an avid traveller and i hope this blog will inspire you to be one, then flying is a reality of life and something to look forward to.
Thus i urge you to subscribe to as many loyalty programs as you can get your hands on. Start by slowly building up your air miles depository over time till you can find the perfect opportunity to redeem them.
Points, loyalty programs and deals
Usually these companies offer plenty of redeeming options depending on the amount you have. From a few miles for a cute airplane keychain to booking hotel rooms or even flying first class.
There are a few big alliances when it comes to the aviation world. This means that several airlines banded together to offer benefits and thus airmiles can be shared between them irrespective of which airline you flight with from within that group.
Star alliance is one of the biggest, containing names such as Lufthansa, Singapore Airlines, United and the list goes on. SkyTeam is another with the likes of KLM, Air France, Delta, etc. Make it your goal to be a part of as many as you can. All have exclusive deals and regular special promotions and you don't want to miss out on those.
This is a process that will take time and patience. The good part is that while you already pursue other travel plans this contributes to a depository of miles and sooner or later you will have enough for that amazing first class experience.
It's also important to keep an eye on newsletters from these companies. They sometimes offer special deals, promotions and discounts on activities and flights that also bring in miles. Sometimes even without you needing to fly beforehand.
Taking your time, and enjoying that time with other travels will mean that you will be able to have this experience with a bit of time and patience.
How to stay at 5 star hotels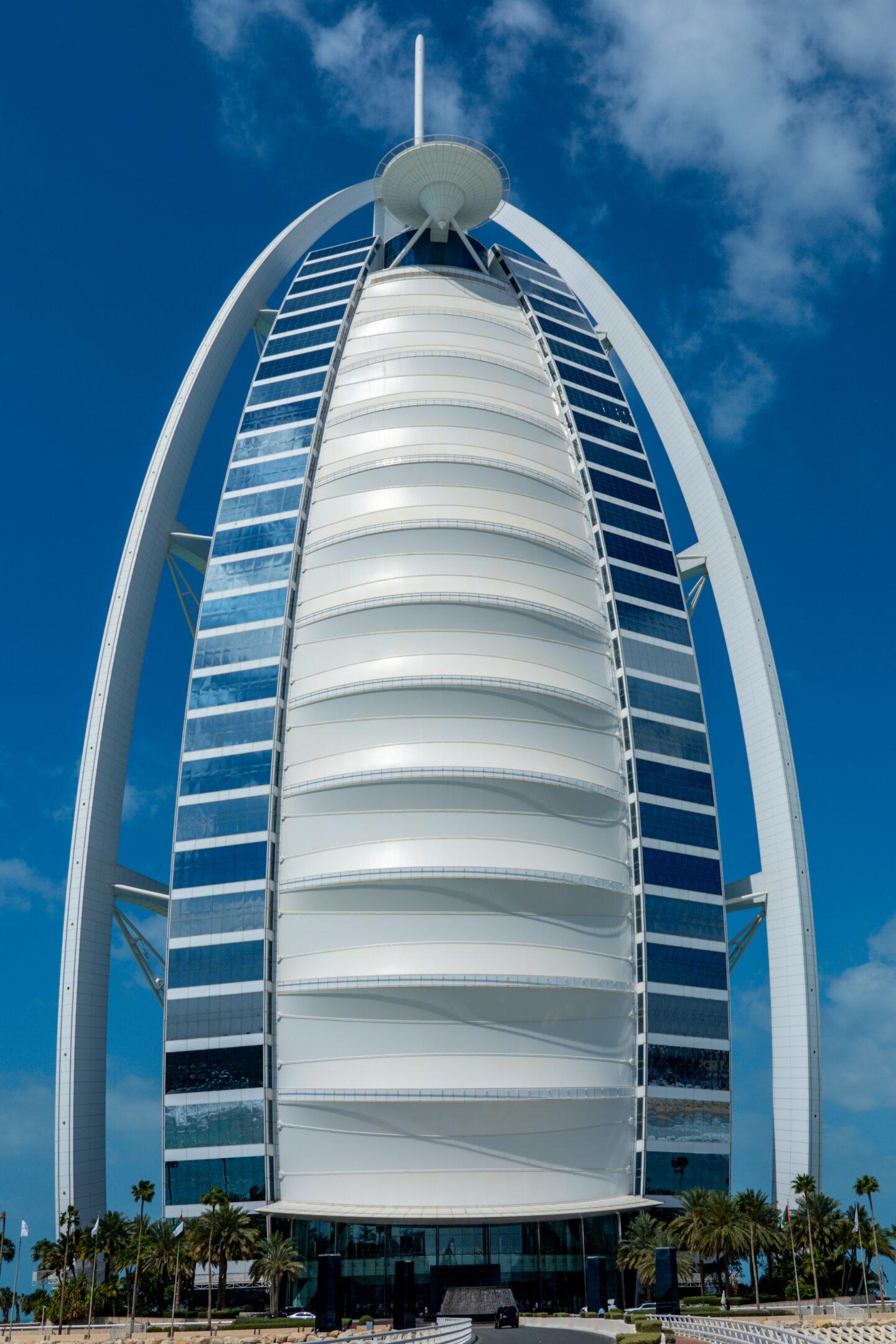 Flying first class for free is certainly already an amazing experience in by itself. But we are looking to go all the way, and after an amazing flight, only the best hotels will do.
Thus the only logical option is to go 5 stars.
The price of 5 star hotels varies greatly depending in which area they are located. So the price for a 5 star hotel in Bangkok will drastically differ from that of a 5 star hotel in Monaco.
Difference between 5 star and 4 star hotels
Surprisingly these 2 categories have many things in common. From the comfort of the bed, to location and sometimes amenities. Where 5 star hotels really pull ahead are on the level of options, pampering and overall experience they offer.
Thus having a personal butler or a 3 star Michelin restaurant downstair is common. Having everything organized for you and taking all the guesswork and worry out of the equation is what these places are known for. A great article by USA today showcases in details the differences between these 2 categories so read it here!
Staying at 5 star hotel without paying a cent will require a bit of creativity, patience and luck.
Getting a room for free depends very much on which hotel you have your sights on. Some hotels offer loyalty programs similar to the frequent flying ones that we were referring earlier.
This means that if you stay at that hotel or a hotel they are associated with, then you will, you guessed it, get points. Become a loyal member by gathering points over your many other journeys and you will have enough to book that awesome room.
A lot of hotels actually have branches and affiliation with other ones. Check with ones are in the area you want to travel to. Hotels like Marriott are actually just one of many that go under an umbrella that covers the likes of Ritz Carlton, Sheraton and other spanning different budgets. Gathering loyalty points is something achievable.
Credit cards are more than just plastic
Another way is with credit card points and rewards. This a system mostly used in the US, but there are exceptions.
At the base level you get points for when you use your credit card and then those points can be used for purchases. One might argue that it's actually more profitable using a credit card than a debit card on the long run. Europeans im looking at you!
Chances are that you own at least one credit card that has a points system. Do a bit of reading on it on how to use it to maximise its potential. And if don't own one, the do some more research and go with the one that best fits your goals and offers the most benefits.
Another option that you might be able to use is to propose a collaboration to the hotel. The most common collaboration is where you offer to promote their brand/hotel on different social media platforms such as Instagram, Tiktok, etc in exchange for a free stay.
For this to work it usually helps if you have a large social media following. This will provide the maximum exposure for the hotel and prove interesting for when/if they will consider your proposal. It's what my partner and i do on a regular basis, feel free to check our Instagram/Tiktok for ideas and inspiration.
Hotels love these type of collaborations as its relatively cheap for them and in return they get lots of exposure. They will usually have requests on what they want presented and might require proof of your account engagement. If all of those things are in place and they have available rooms, more often than not they will accept your proposal.
Conclusion
Travelling like movie stars is something we can all do if we play it smart, have patience and plan accordingly.
Taking advantage of programs like frequent flyer and loyalty points are great ways of gaining benefits that you can then exchange for memorable activities.
Indeed it takes patience. But if you integrate this in with your other travels and are rigorous and do your research beforehand, it will mean that you'll be able to gain those points in no time.
So next time you want to plan something special, maybe your honeymoon with someone or when you just want to pamper yourself, remember that the best memories are free.
For more travel hacks and guides on anything from hidden spots to amazing restaurants, follow us on Instagram and Tiktok!
See you soon!