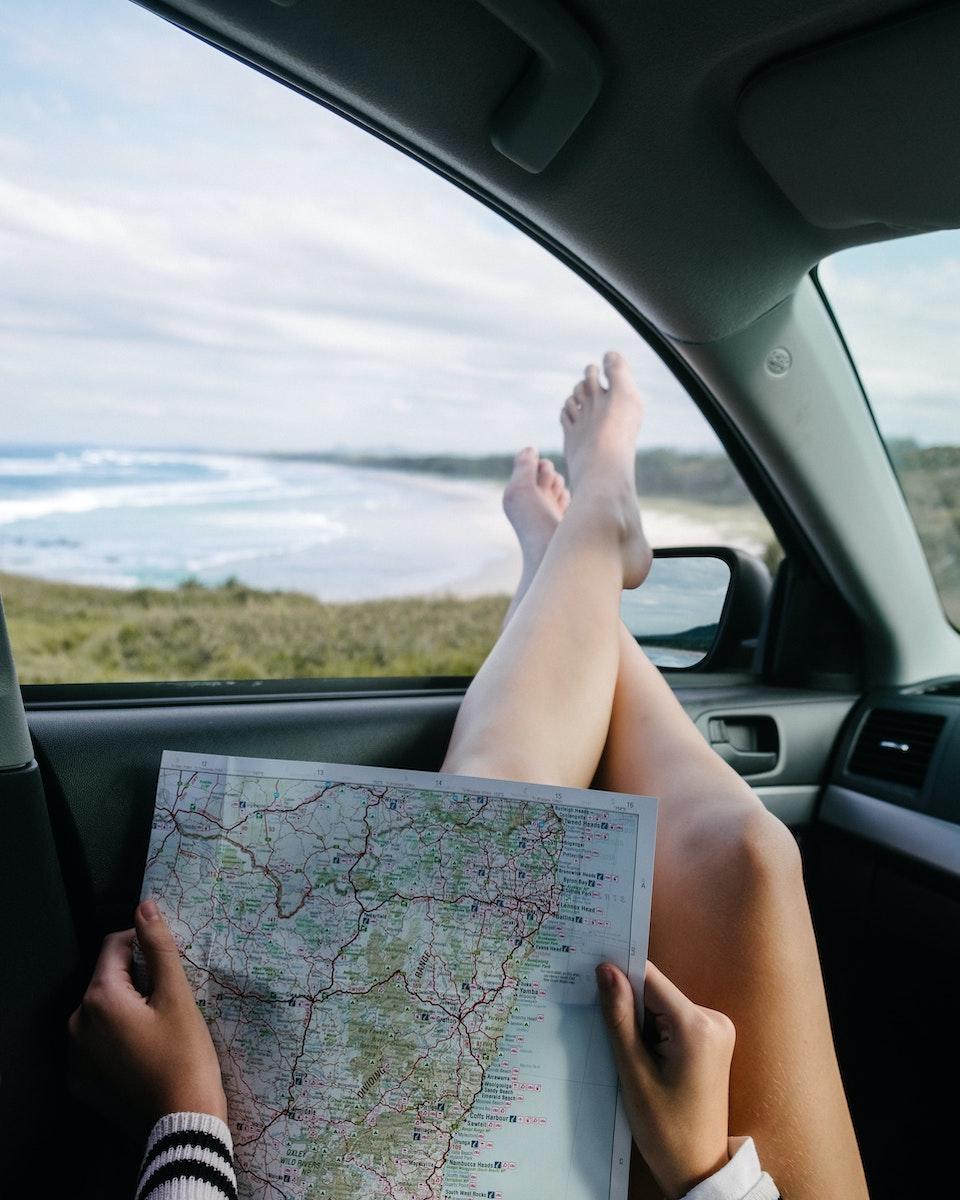 Previously i covered how to travel with a budget of just $10 per day, so if you haven't read it yet, then i suggest you check it out, here.
As said travelling on a budget is quite the challenge. However with careful planning and patience it's something totally achievable and i encourage you to take that challenge!
For this post i will show you how we can travel with a slightly larger budget of $25 per day. We will use the same format as in the previous post. This way we can easily compare the two and see where are similarities and differences in the overall experience that you can expect.
Because previously our budget was only $10 per day that meant that we had to resort to a more lite type of travelling. With this budget we can afford to put some conditions on what, where and how we plan on travelling.
In a nutshell the 5 ways to travel on a budget with just $25 a day are:
Choose the right way to get to your destination
Finding bargains on flight tickets is more achievable with this budget
Hotels can have deals
Airbnbs vs. Hostels
So lets get started:
1. Choose the right way to get to your destination
Land based travel is a bit more accessible with this budget as options like train and bus are mostly in this price category; for short to medium distances.
Cars are also an option as $25 worth of gas per day will actually take you quite far. Depending of course on the type of car and the way you drive it.
Locations that are only easily accessible by car, train, bus will be the main reason for choosing this type of transport vs. a plane ticket. Think nature reserves, remote villages, smaller cities, specific landmarks, etc.
A caravan is a great option is you prefer this kind of travelling. As a side note, if possible I would suggest however looking into buying one vs. renting one. Especially if you plan on using it on a lot of road trips, as in the long term it makes more sense from a financial standpoint.
The drawbacks with using land based travel options on a budget like this, is that you actually cannot travel too far and get there fast. You will be limited to a few hundred miles (sometimes there are special offers for longer routes available via train or bus).
2. Finding bargains on flight tickets is more achievable with this budget
Since our budget has increased 2,5 times that means that travelling by plane has become more accessible.
Again we are going to take the example of European travel in this post, as Europe's low cost airline industry is very competitive and the chances of finding great prices on tickets are really high.
Speaking of low cost (check my guide on flying low cost, here) this will again be our main focus for finding flights.
From time to time we might even come across offers in this price range from smaller national carriers like LOT (Polish airways) or TAP (Portugal's airline) to name a few. As well as the likes of Lufthansa or KLM, if we are lucky.
Air miles and points
If you are a member of programs like Miles&More, FlyingBlue or similar, or have the option to use air miles that you collected via credit card offers then this would be the time to use them.
Usually the companies who offer these kind of rewards are above this budget. However depending on your specific situation and how many miles you have gathered you might have the chance to get a bargain or even fly for free!
Some flexibility will be needed when searching for plane tickets in this price range, so be open to exploring different destination options rather than having your sight set on a specific one. When it comes to finding airline tickets one of sites i use is Momondo.com. I've mentioned this site in a few of my posts as an alternative to Skyscanner. In short, from personal experience i've found that it provides accurate results and shows you the most variations for a specific trip.
Flying on a budget
Having options, preferably low cost options, will benefit our budget on the long term.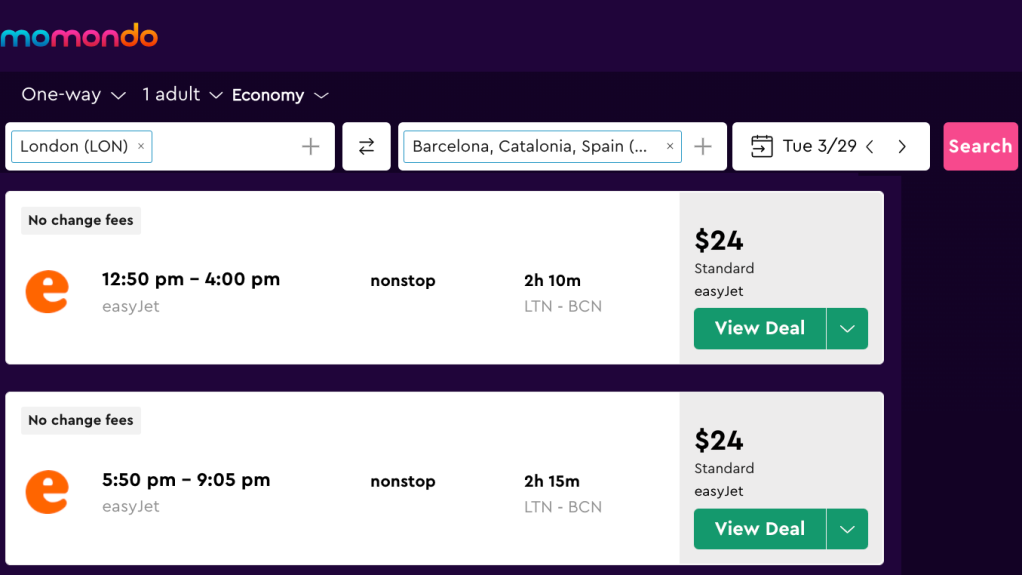 While searching, i recommend you focus on the left-most tab as this will show you the cheapest options. Most of the times we will be looking at multi legged flights (for destinations that are further away), so basically flights that have a stop, or more in between your departure and destination.
When considering these options always check thoroughly the flight times as sometimes the price might be excellent but then you might see that the next flight heading out will be the next day. Meaning you'll either have to stay a night at the hotel (and not be in budget anymore) or sleep in the airport (been there done that – not recommended).
Take you time when searching for tickets. See what option works best for you, while taking into consideration you destination, type of flight, duration and if it fits in your daily budget
3. Hotels for a bit more of luxury
Accommodation is next on list. Because we have a bigger budget this time, more options are available to us, but it will depend to a large extend on your destination.
Since in this guide we are referring to Europe, it's important to understand the differences between the different parts of the continent.
For example Eastern Europe (Poland, Romania, Bulgaria, etc.) usually will offer more bang for the buck compared to Western Europe (Netherlands, France, Germany, etc.). While Southern Europe is a mix of both price wise.
Also keep in mind that destinations in Southern Europe (Spain, Italy, Portugal, etc.) depend very much on seasons. So the more tourist a place is the more you can expect to pay there in season. For an in depth look you can check out my comparison of European destinations.
Hotels are an option we didn't really have on a $10 per day budget. But with $25 we have chances of finding some, albeit less luxurious. One star, two star and with some exceptions even 3 star hotels are approachable now. Sites like Booking.com offer plenty of options to pick from, so do a bit a search and see what you like.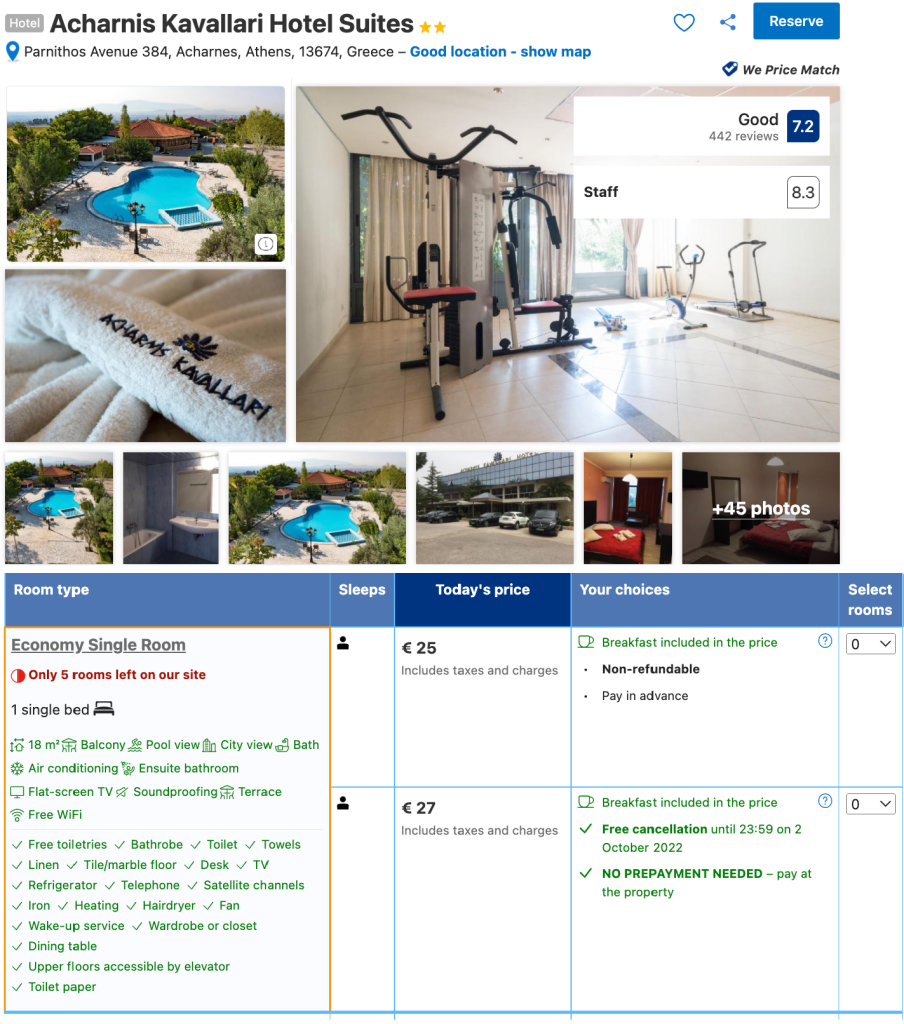 4. Airbnb vs Hostels
We covered these options more broadly in the first part of guide (5 ways to travel with 10$ per day). There are plenty of pro's to selecting an airbnb or hostel vs. a hotel.
The chance to mingle and meet like minded travellers and make friends is one of the biggest positives to choosing a hostel. And as an added bonus you'll be within budget.
Hostels offers different options depending on how much you are willing to pay. From a shared dorm style room to a private room, and everything in between, they have something to offer for everyone.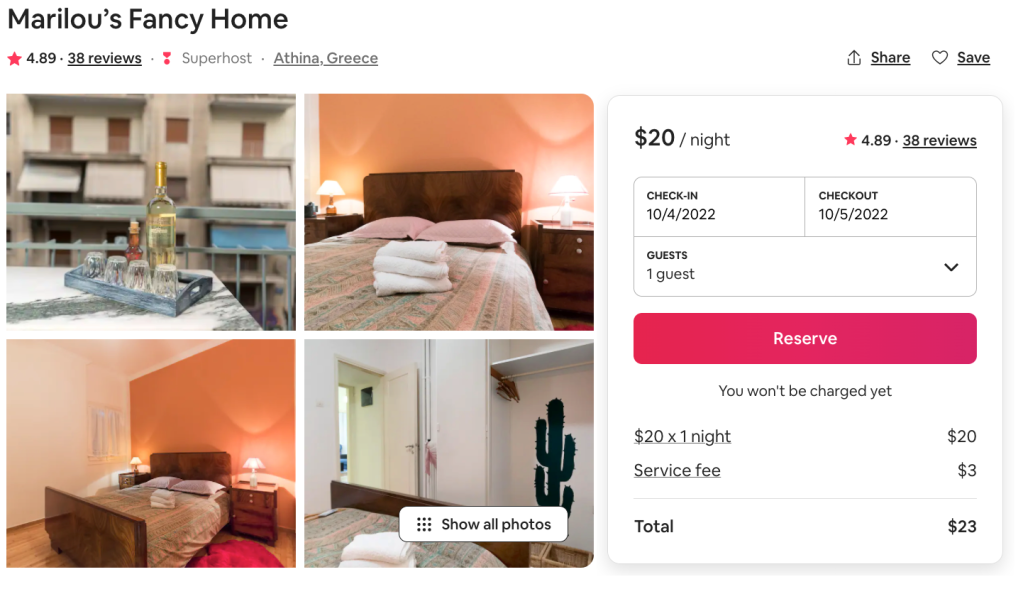 For Airbnbs i'd suggest going with the option of "Shared Room" or if you want a bit more privacy and the budget allows it then "Entire place". Feel free to check my Airbnb Hack guide to staying longer while paying less.
5. Restaurants, cooking or preventing food waste – up to you!
You can splurge a bit when it comes to going out and having fun. Depending on your destination it can mean that you get quite a lot for your money (think of Eastern Europe for example) while in other places your daily budget might get a bit stretched (South-Western Europe).
Again i would recommend you do your own groceries and cooking if possible. That way you have the most control on what you spend and eat. Another option as said previous would be using apps like TooGoodToGo to get food at very cheap prices and prevent food waste.
Most of the time you will be pleasantly surprised by the amount and type of food that you will get. In someplace you can even select the type of food that you will receive, so it's a win-win. I've used this service plenty of times and continue using it till this day!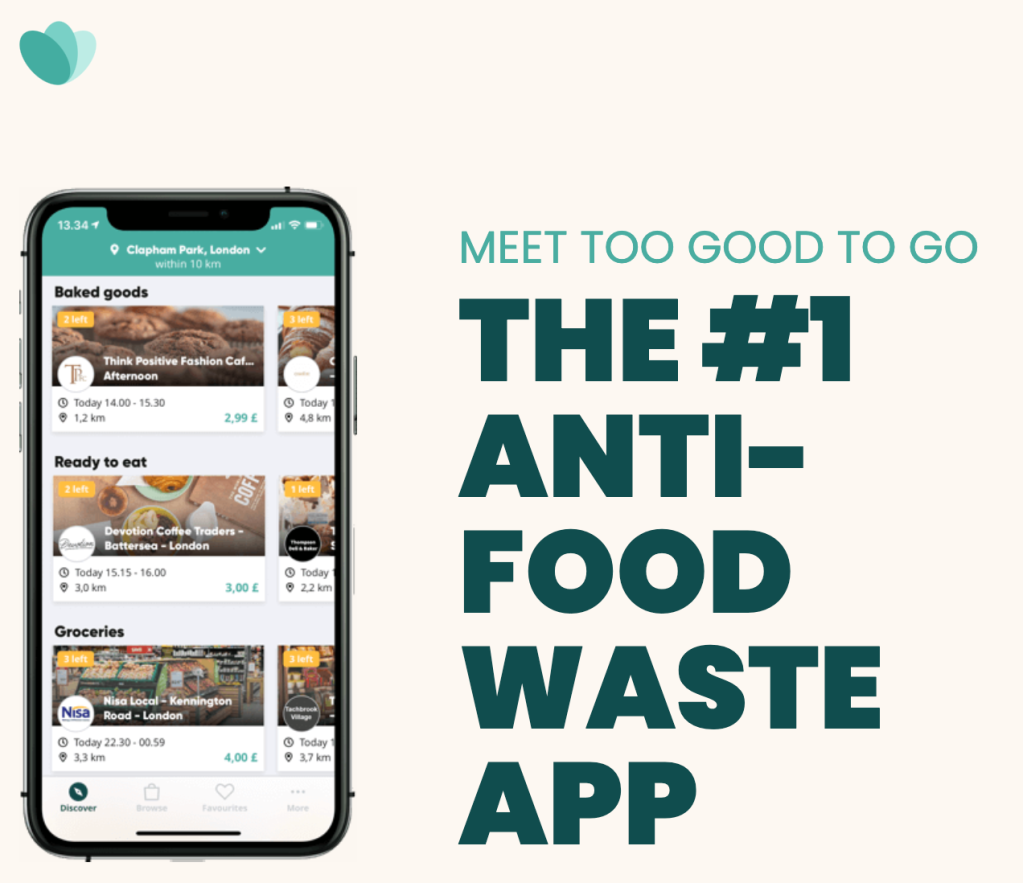 When you feel like spoiling yourself check what restaurants are available in your area and use Google Maps's rating system of $ marks to show you the price range of that restaurant.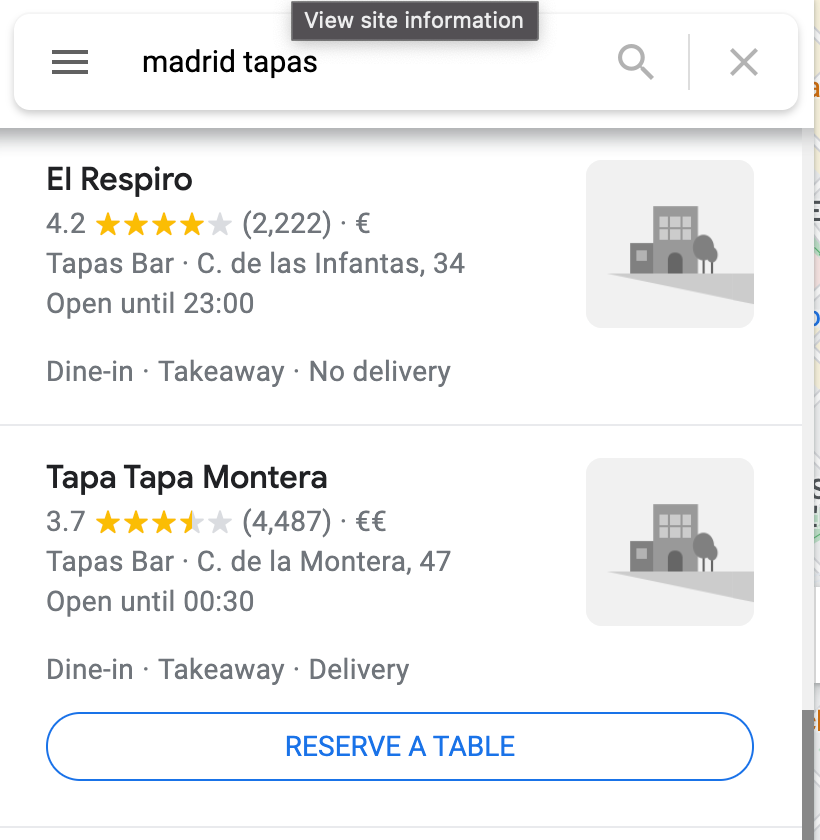 Conclusion
As with everything related to budget travel, it's about enjoying and having a good time. Use these tips to enrich your experience and save some money during your travels. But also keep in mind to allow yourself a bit of leeway to properly experience the place you are visiting, and not think about money with every decision that you make.
For Part 1 of this guide, where i talk about how to travel with just 10$ per day, check here!
For more travel content and guides on anything from hidden spots to amazing restaurants, follow us on Instagram and Tiktok!
See you soon!