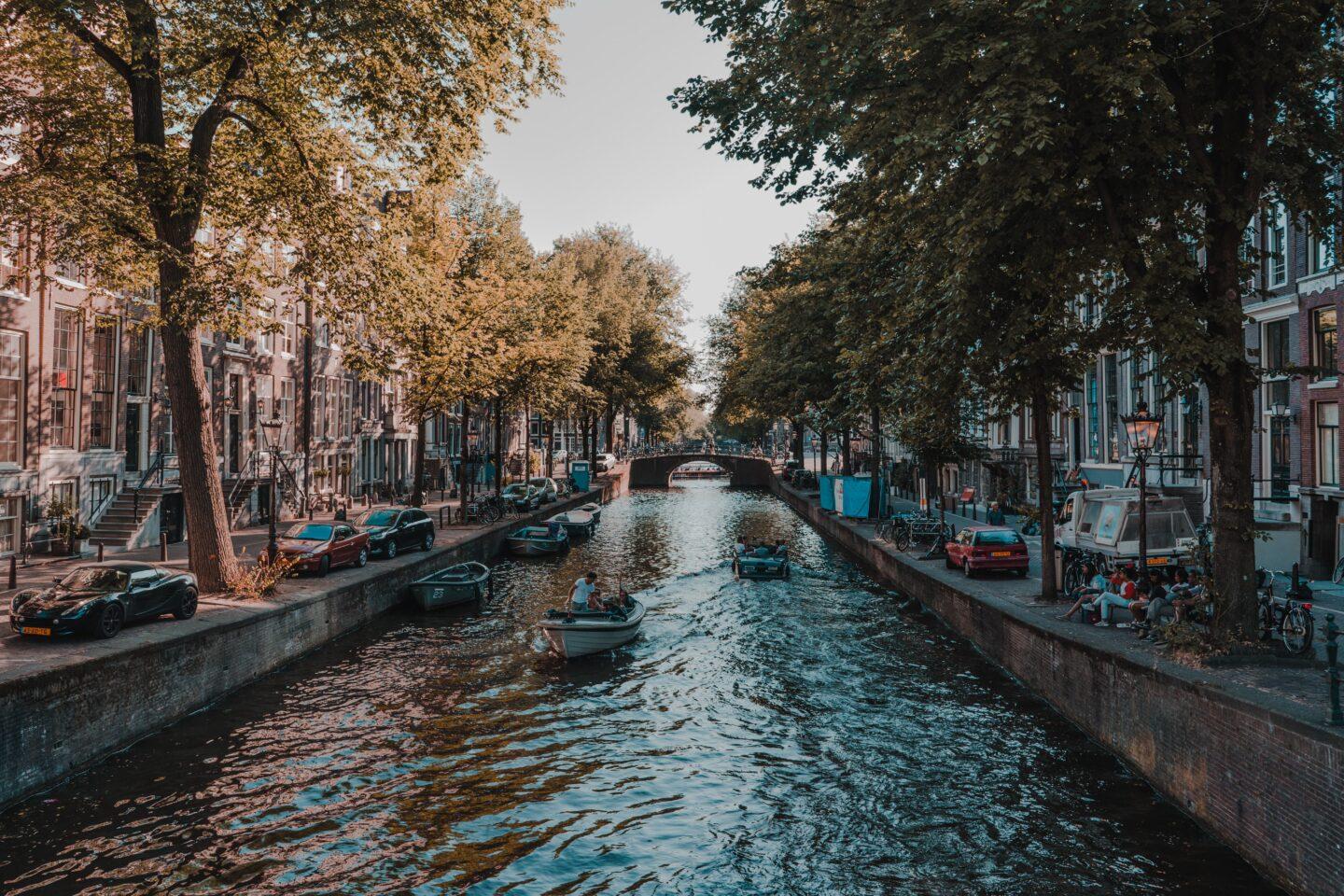 In the previous post, we looked at budget options that you should consider when visiting Amsterdam.
We saw that you can find accommodation, food and things to do at surprisingly affordable prices, if you are willing to put in some effort and be patient.
While doing budget trips is always fun and i personally consider them a nice challenge, sometimes you may want a bit more creature comforts, or even to splurge a bit at a nice restaurant, and that's what we will cover in this post.
This probably will feature what most people think about a normal vacation, not too budget and not too over the top, we will cover that sweet spot where you will have the best time in Amsterdam and not have to worry about counting the pennies.
This is part 2 of 3 of our Amsterdam guide, and we will round it with how a luxurious trip would look like and how crazy you can really go if money is no problem.
But for this post let's return to the basics. Similarly to the previous post we will go over accommodation options, best places to eat and things to do.
1. Where to stay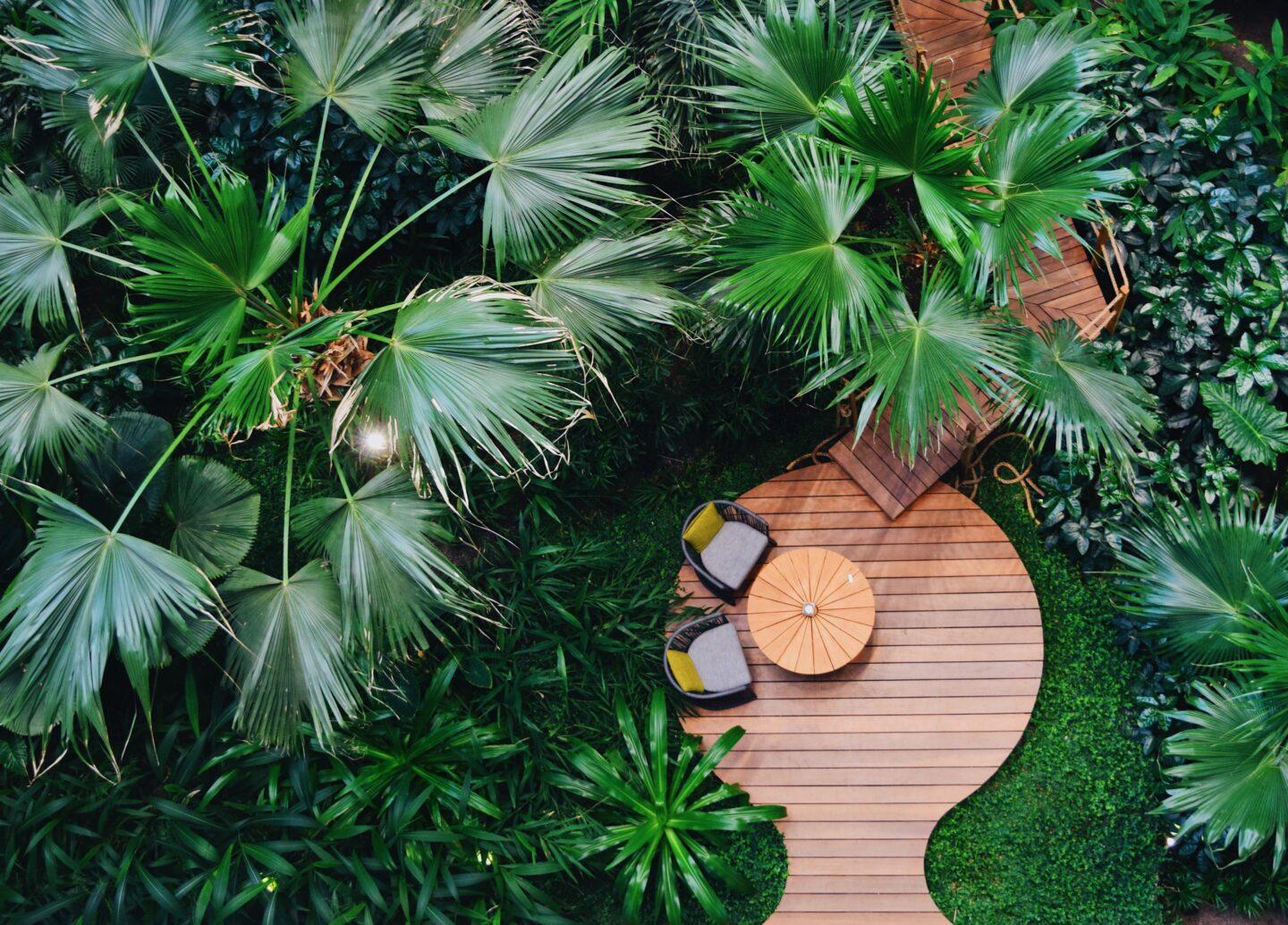 As said before, you should expect quite a big price variation depending on the season and occupation of the venue, so see how it fits into your budget beforehand and try to plan and reserve it at least a half a year before your planned departure date.
Having said that, reasonably priced hotels in Amsterdam almost always offer good conditions so no need to worry too much about finding a rotten deal, but needless to say, read the description of what you are getting as an extra measure of precaution.
A. A word on hostels
As we covered them in the previous post, i am not going to go into detail here as hostels are usually considered budget options and when dealing with a bit more cash to spend, they are usually overlooked. But that shouldn't be the case, as hostels most of the times do offer private rooms too and amenities that are similar to that of hotels.
So don't rule them out completely.
B. Hotel flavours
Amsterdam has no shortage of hotels, and they cover all budgets and all parts of the city.
Since Amsterdam is quite small in size compared to other capitals and due to its excellent infrastructure, you don't need to be limited in your search to hotels that are within 1-2 km from the center as you might need to do in other places to avoid commutes.
Having said that there's of course an advantage of being close to the center, as that's where most of the fun happens, but don't stress about the location too much.
The following hotel recommendation usually fall within a medium budget bracket and have been positively review by both me and people that i know:
2. Where to eat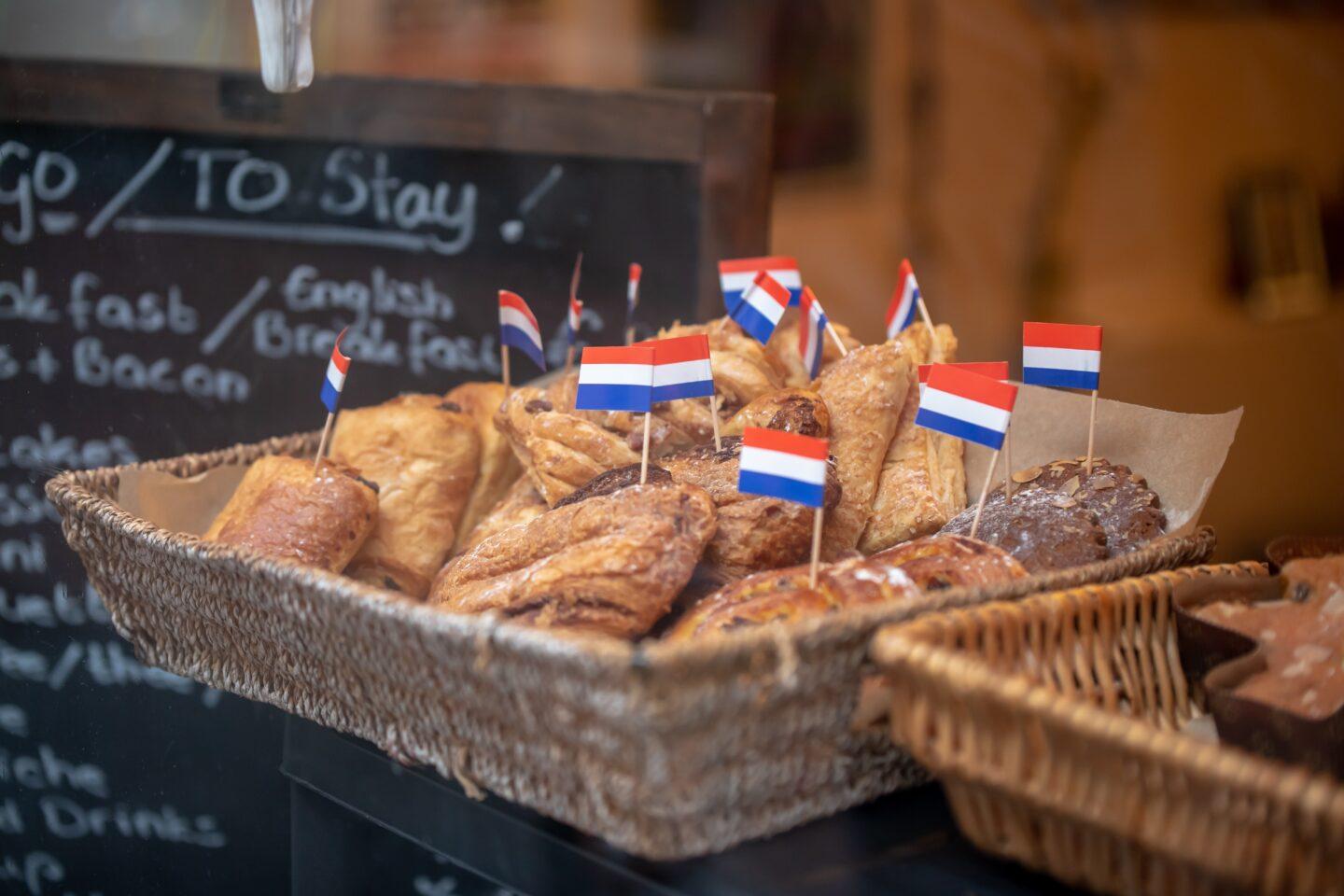 Finding new and interesting places that offer good food and an overall nice culinary experience is one of my favorite pastimes.
Luckily Amsterdam keeps us plenty busy with the amount of restaurant available to choose from. Almost all cultures have a presence here and choosing something to eat can be really confusing at times.
Dutch cousine has plenty of Italian, French and German influences and thus the lines are sometimes blurred when looking for an original Dutch restaurant that would serve only Dutch food.
As we said in the previous post, food served in the Netherlands is though about in a: "make it fast, and don't think too much of it" way.
In short don't expect delicacies that are specifically Dutch without any outside influences in it.
Pastis – this is a Dutch-French themed restaurant that offers an amazing atmosphere and vibe. The menu changes regularly and as much as possible is cooked with sustainably produced and seasonal products and the dishes are reasonably priced. It is possible to have a drink or eat on the terrace. On the loft you may imagine yourself in France for a while. I absolutely love this restaurant and i try to eat here every time i'm in Amsterdam. Oh and its perfect for a romantic dinner.
Imperio Romano – if the previous one was French then this is without a doubt Italian in all ways. This place has one of the best truffle spaghetti dishes i've ever tried, and trust me i've tried plenty! The atmosphere makes you feel like you are in the center of Rome on a sunny day complete with Italian styling and vibe. Totally recommend their lunch deal!
Tamuki Ramen – now i know you're visiting Amsterdam and not Japan, but this place offers such a genuine Tokyo street eatery vibe that i had to include on the list. As i said Amsterdam is a mixture of cultures so anything goes here and surely for you ramen lovers out there, this place will not disappoint. Good for lunch and dinner occasions, when you're out and about in the trendy Pijp and looking for something to eat fast.
3. What to do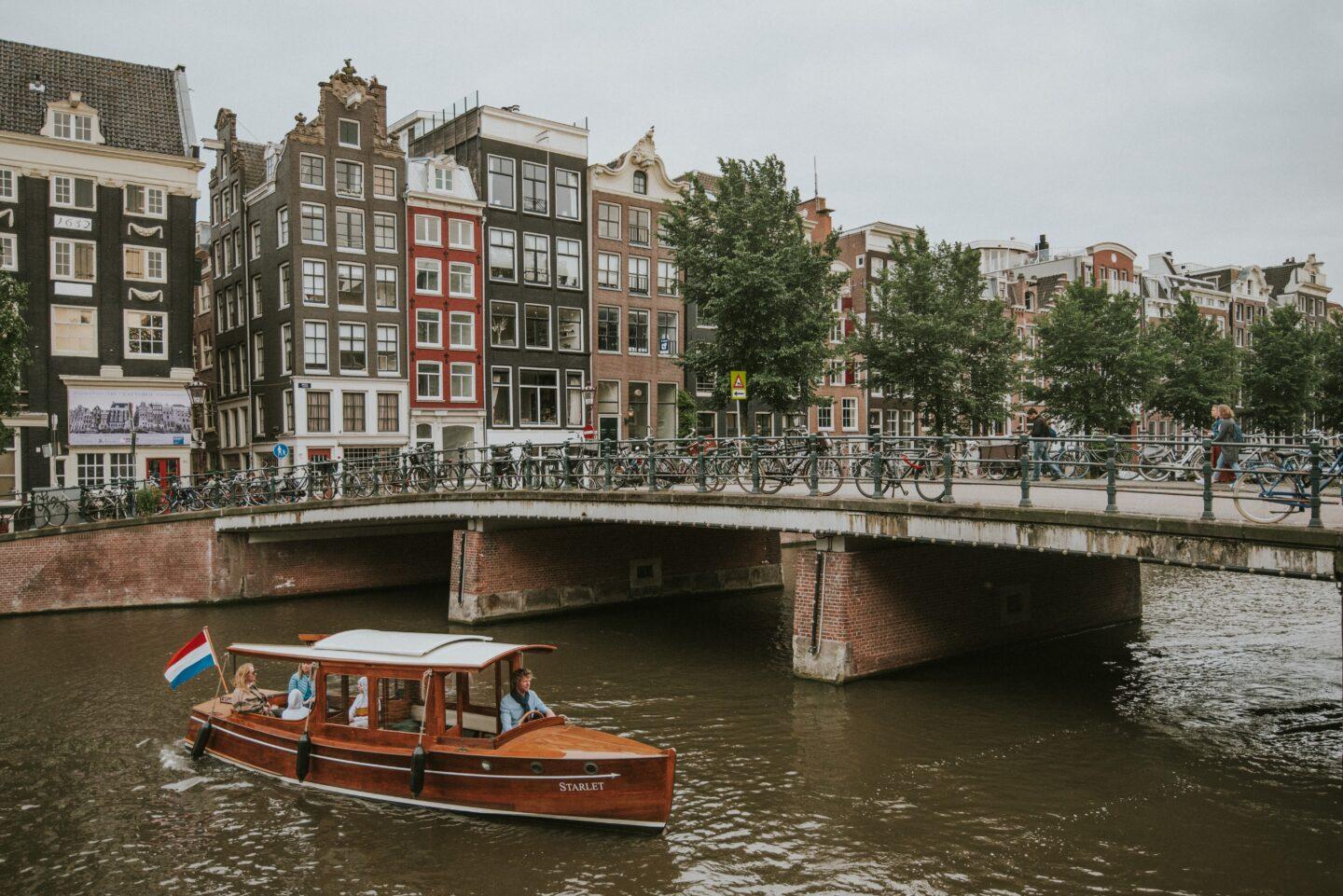 All the activities i've mentioned in the previous post still stand true here.
There are few things nicer that walking down the narrow streets and alleys of Amsterdam, admiring the beauty of the canals and the Dutch houses, or taking a bike and enjoying the freedom on being on 2 wheels and being part of the way of life here.
If you've done those already and are looking for other things to do while in the city, some of my recommendations would be:
Take the Pancake boat – the pancake boat combines 2 things we love most, boats and pancakes! It's similar to the normal boat ride but with an all you can eat Dutch pancake buffet. This is a great way to see the port of Amsterdam, the North district and the Ij river. Just be sure to reserve some spots before hand as its quite popular.
Lookout Swing – i still remember the first time i dared to swing off one of the tallest buildings in Amsterdam. It was quite the experience for someone with fear of heights but it was definitely worth it. Its quite a unique experience as you dangle down from the edge of the building and if you're not passing out from the fear then you will be treated to an unrivalled view of the city. Once you're done you can head over to their amazing restaurant for a cocktail to get back to your senses. As with everything be sure to reserve beforehand.
Be your own captain – yes this is related to boats again, but this is because so many thing revolve around water in Dutch society. Since canals are such an iconic part of the city, and if you don't want a predetermined route and rather choose to explore at your own pace, then renting a canal boat is the way to go. This way you can see the canals in all their glory and enjoy the views from your own boat. Feel free to take snacks and drinks aboard and even make a small picnic, or borrel as the Dutch say. Just keep in mind that during the mid day theres lots of boat traffic on the canals and if it's your first time driving a boat then i can get a bit hectic. Go for morning or evenings for the best experience.
Conclusion
Looking at this list and combining it with the previous one, you'll see that there's no shortage of things to do and you will likely never become bored in Amsterdam.
The next post will all about that bling bling and how fancy, luxurious and memorable your trip to Amsterdam can be.
See you soon!