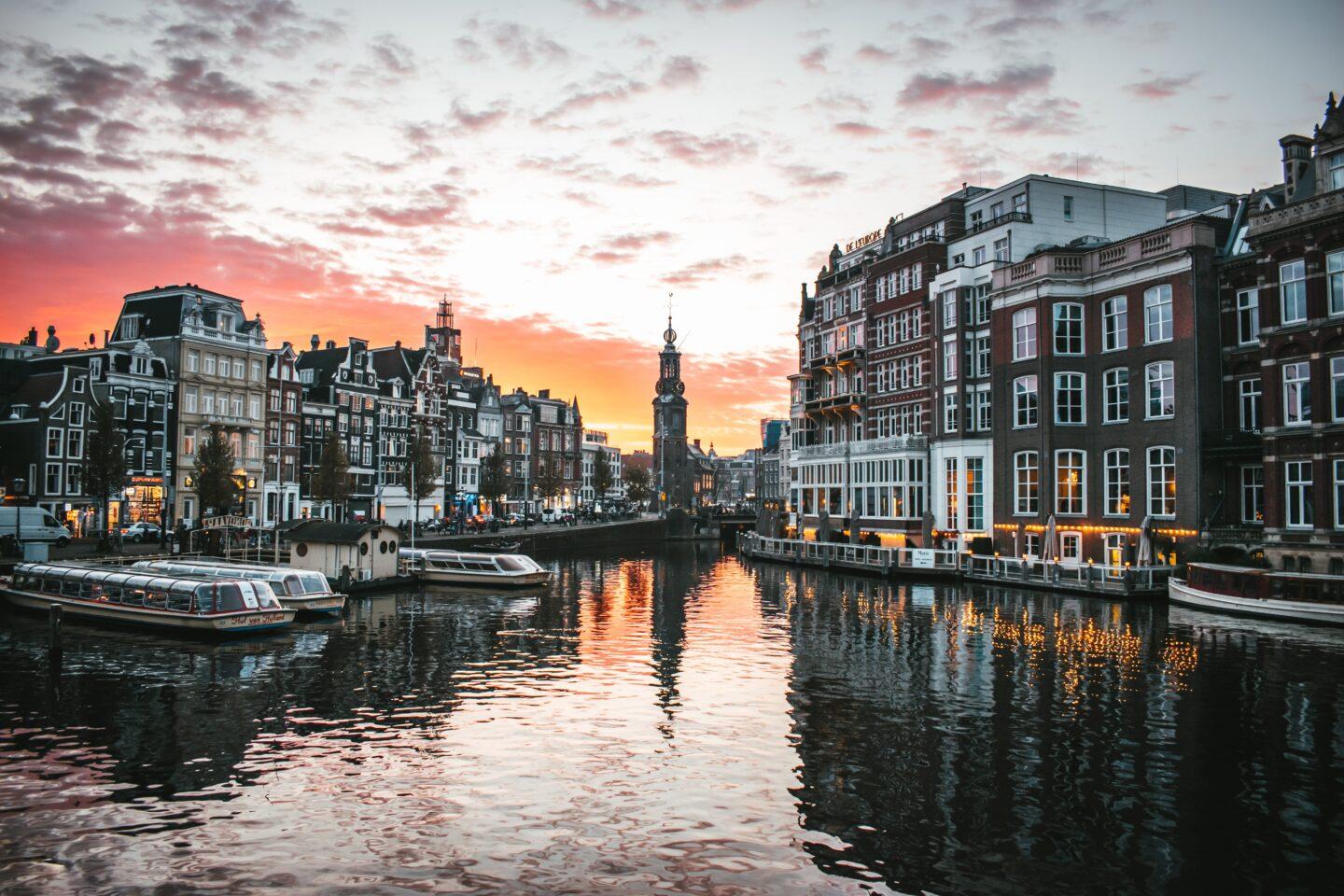 So, you want to travel to Amsterdam, and money is no problem? Good, then join me as i'll show you what is possible when all bets are off and just how memorable you can make your trip to the Tulip Capital!
This is part 3 of our Amsterdam guide.
In the previous posts (part 1 and part 2), we went over different options and ideas on how to have the best experience possible in the Dutch capital by not breaking the bank, but at the same time taking full advantage of the beauty that the city has to offer.
However if you want to make this occasion even more special, then there are plenty of activities and places to see that will leave you speechless and wanting more.
The Dutch are known for their frugality and living close to what some might consider a somewhat minimalist lifestyle.
The houses are not that big, cars are small, tight whiney streets and roads and generally people have a reserved attitude (exceptions are weekends when all hell break loose, especially in the center, but we'll talk about that in a later post).
You will rarely see people flaunting their wealth here, Ferraries and Lamborghinies are certainly around but rare and far in between, and surprisingly you will find out that bicycles are a sign of status between the Dutch.
We will use a similar structure to the one used in the previous two posts, to keep it easy to compare all 3 options and make your decision easier.
1. Where to stay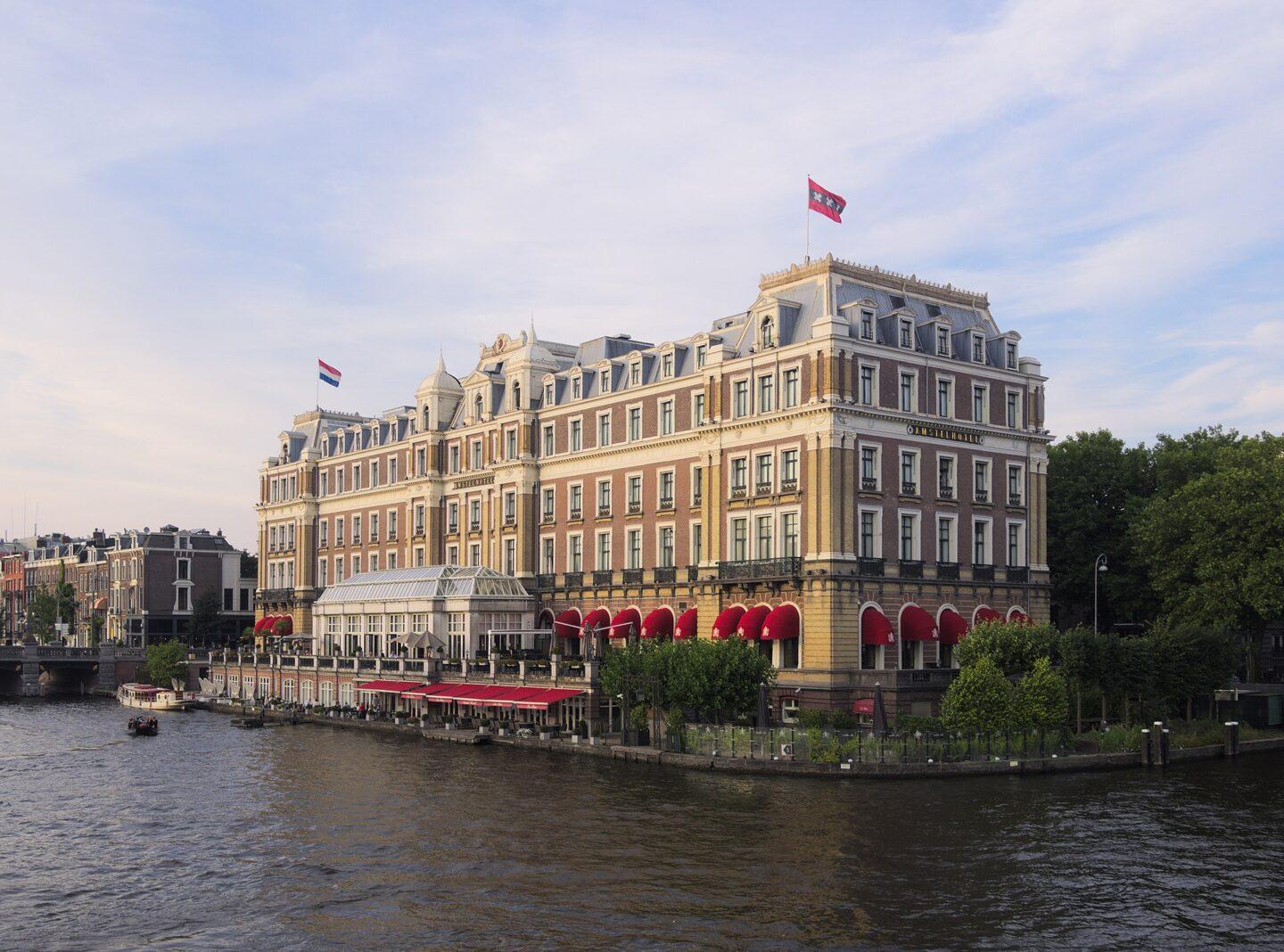 Amsterdam has no shortage of high end luxury hotels.
They can range to modern ones full of cutting edge technology, to the traditional canal houses, decorated to the highest spec with world class Michelin star restaurants and excellent concierge services, fit for, well a king (since the Netherlends is still a monarchy).
We've had a chance to try out some of these hotels and every time the experience was well beyond what we expected. But honestly when it comes to 5 star hotels in Amsterdam, you cannot go wrong when it comes to options offered, hospitality and cuisine.
Having said that there's still plenty of differentiation between them and these are out choices:
The Intercontinental Amstel Hotel – Located in a monumental building on the banks of the Amstel River, the Intercontinental Amstel has a gastronomic restaurant with a terrace and a health club with an indoor pool and a beautiful view over the river. In this hotel you feel like you step back in time and travel to an Amsterdam from the golden age. The concierges offer guests a warm welcome from the antique reception and its a light walk to the center.
The Pulitzer Hotel – The hotel is located in 25 interconnected 17th and 18th century canal houses on Prinsengracht and Keizersgracht. During your stay you can take a boat trip, and famous sights such as the Anne Frank House, Dam Square and the Jordaan are all a 15-minute walk away.
Anantara Grand Hotel Krasnapolsky – This hotel is located right in the center, facing the Dam Palace. It doesnt get more center than this. It features a from a grand cafe and a winter garden. Its set in a 19th-century building, and has a Michelin Star restaurant.
If you always wanted to stay at a 5 star hotel but didn't want to pay their huge prices, feel free to check our guide on how to travel in luxury, for free.
2. Where to eat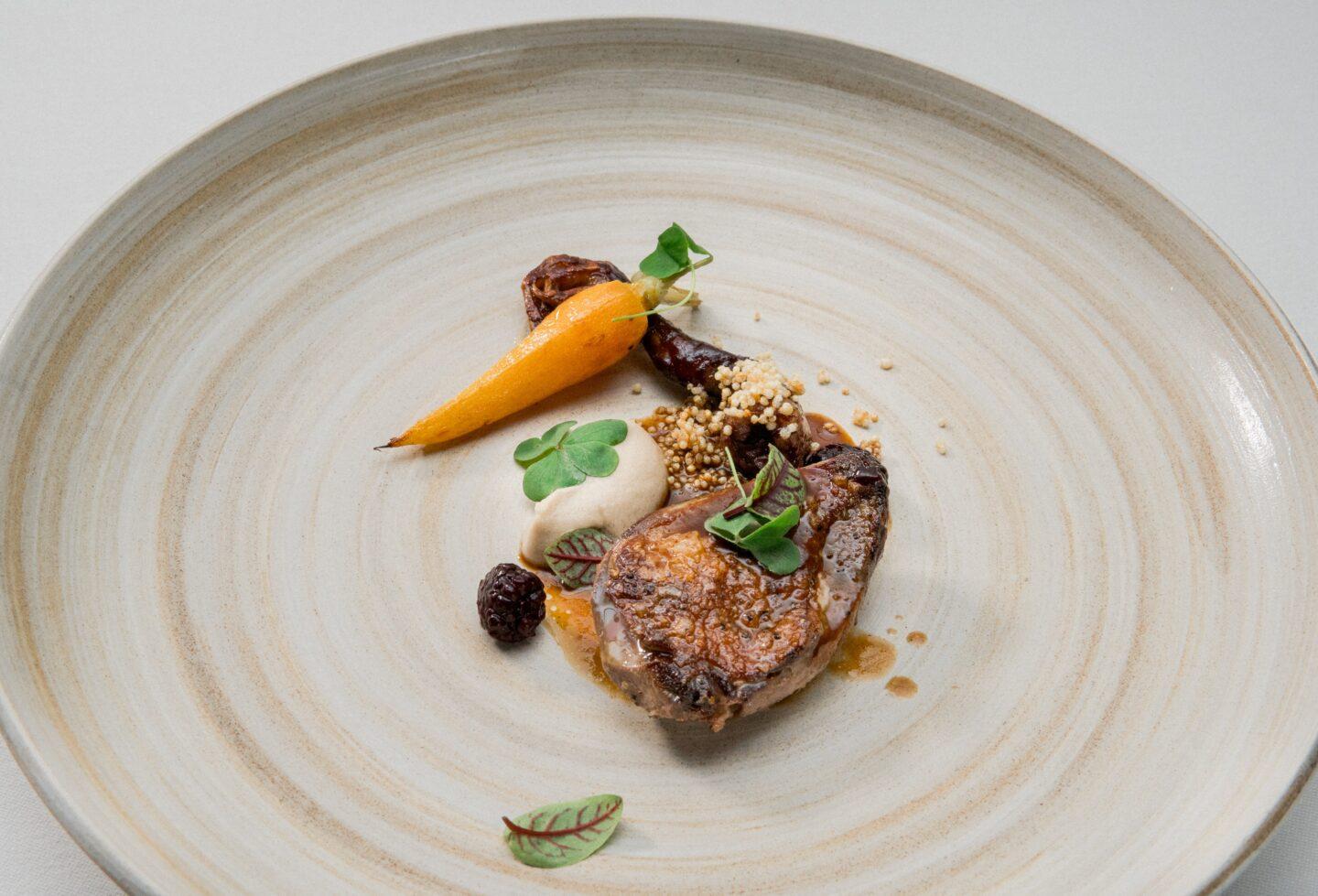 As said in the previous post, original Dutch cuisine is not fancy, rather functional.
Quick bites, lots of sandwiches and simple recipes are the mainstay of what people eat here. Thus you will not be so surprised that the high end restaurants are mostly French and Asian inspired, with a bit of a Dutch twist to them.
This by no means is a limiting factor in your options but rather a chance to spoil yourself in world class cuisine.
Going to restaurants, and especially high end ones is one of our personal favorite hobbies, albeit a very expensive hobby, so the recommendations we make in this list is based on tried and tested results by us. For this list we tried adding something extra to the mix, because good food is not that difficult to find, we decide the criteria for the restaurants to make it to this list would be two fold: great food in a unique ambiance.
RIJKS – the restaurant is right next to the famous Rijks Museum, offering an amazing atmosphere of sophistication mixed with coziness, combined with elegant dishes inspired by local ingredients. Its a must try.
Vuurtoreneiland – is situated in quite a unique place. A small private island, housing a lighthouse and an amazing restaurant. You can only get there by boat and it makes a perfect place for a unique romantic getaway.
Nela – this restaurant is in the trendy and modern Zuidas area of Amsterdam, an area akin to the likes of New York with its skyscrapers. And just like the area Nela is the perfect place to try out more modern dishes, primarily vegetarian/vegan in a shared dining type of scenario where you get to shower your taste buds with a myriad of flavours.
3. What to do
When money is no problem, then only your imagination can limit what you can do and just how crazy you can go in Amsterdam.
Choosing things to do is a very subjective topic and for some of you, a cozy night out and a dinner at one of the restaurants mentioned earlier will do the trick just fine, for others though feel free to be inspired by these next activities:
Private Helicopter Tour over Amsterdam – seeing the city from street level is charming, but seeing the city from high up is memorable. Heliams.com offers you the chance to do just that and more. Fly over Amsterdam, the coast of Netherlands and even the tulip fields if you're visiting in the spring. Prices vary from 250 euros all the way up to 3000 euros, including private diners and picnics in special places.
Private luxury boat tour – we mentioned boat tours in all 3 Amsterdam posts till now, mostly because its such a fun activity and with a myriad of canals to choose from its one of most enjoyable activities on a summers day out in the city. We started by recommending the classic long boat tours popular with the tourists, then we went on to a smaller boat but with more things do on it and for this post, we recommend taking the full on Amsterdam luxury boat experience. Complete with drinks, food, luxury seating and private captain, you can enjoy the city at your own pace. Amsterdamprivateboat.com offers all of that and more, starting from 200 euros for 1 h up to 500 euros with drinks and dinner in a beautiful classic Dutch canal boat!
Private shopping session – ah every woman's dream! This really depends on your choice of brands, but for a price and at certain times of the day (provided you give them a few days heads up) most clothing stores will allow you to have a private shopping session. From the cozy boutique shops of the 9 streets with collections found only in Amsterdam, to big brands such as Dior and Channel on the fancy street of Peter Cornelisz Hooftstraat, it's up to you to choose where you want to spoil yourself!
Experience the city's nightlife – Amsterdam has a thriving nightlife scene, with countless bars, clubs, and music venues to choose from. Book a table at a VIP nightclub like Jimmy Woo or Club Escape, or check out a live music show at the Paradiso or the Melkweg.
Don't forget about museums
For those of you who want to also learn about the city, you're in luck as Amsterdam has a wealth of museums and art galleries to explore.
The Rijksmuseum is a must-visit for art lovers, with an impressive collection of Dutch art and artefacts that spans over 800 years. The Van Gogh Museum is another popular attraction, showcasing the works of the renowned Dutch painter in a stunning modern building.
And for history buffs, the Anne Frank House offers a poignant look at the life of one of the most famous victims of the Holocaust.
For the right price you can get a private tour of the Rembrandt and Van Gogh collections with works of art that are rarely shown to the public.
To arrange such an experience, first get in contact with the Museum to see the possibilities and work out the details. Usually such a visit has to be planned out before hand so take that into account.
Conclusion
As you can see there's really no limits to what you can do when you want to splurge and live a bit.
But for those of us, mere mortals, theres still plenty of fun to be had in Amsterdam with a smaller budget so i would recommend you check out our previous travel guides and join us on our next adventure!
For more travel content and guides on anything from hidden spots to amazing restaurants, follow us on Instagram and Tiktok!
See you soon!