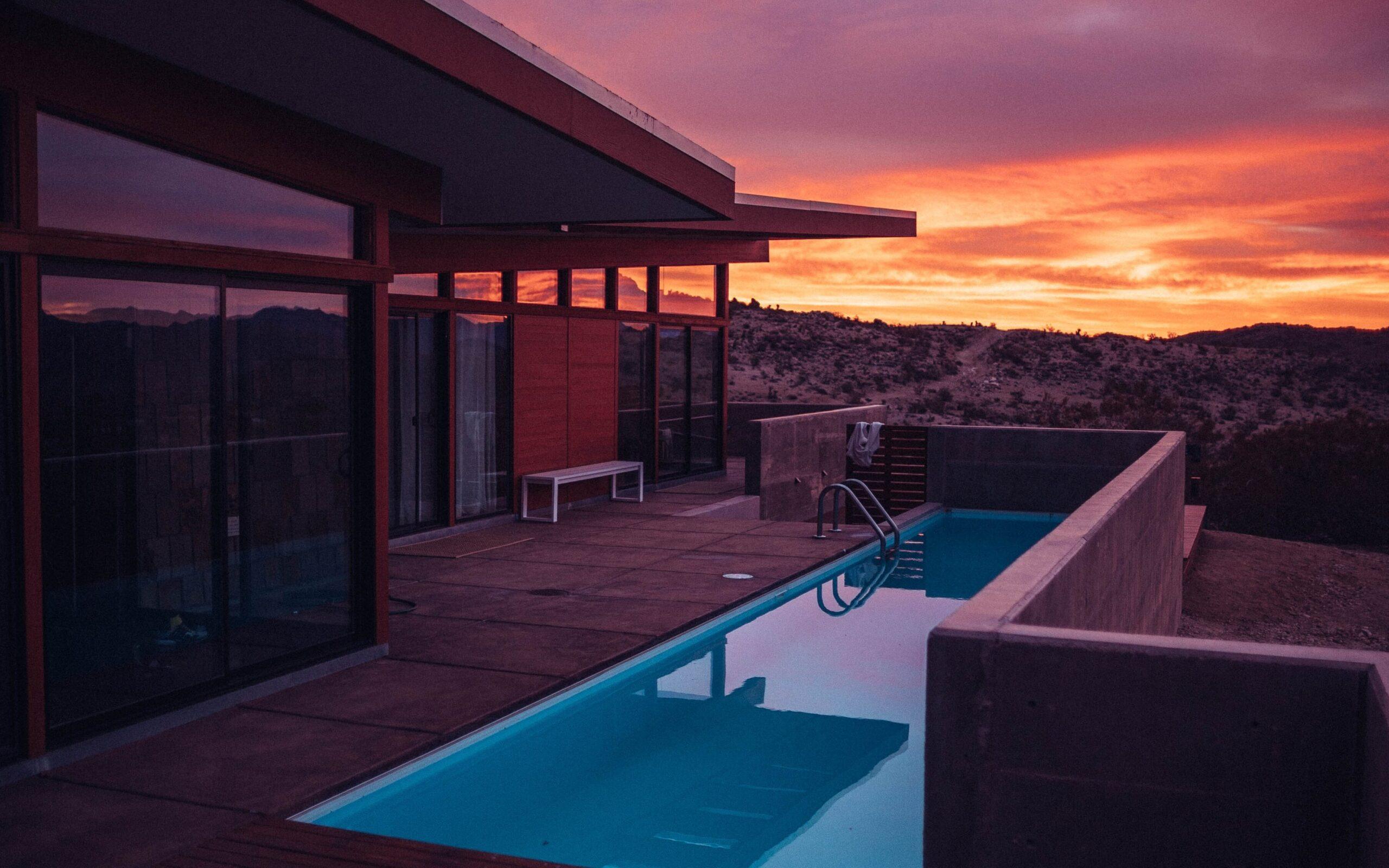 Going on holiday is always fun. Being able to "hack" your travel plans and save money is even more fun.
However before you start making lifelong memories and taking tons of pictures in this new vacation, there's the inevitable planning phase. Planning a vacation can feel like a daunting task, one that involves lots of research, budgeting, and logistical details. From booking flights and accommodations to figuring out transportation and activities, it can be overwhelming to know where to start.
Some people enjoy this phase as they see it as a challenge to find the best deals and get as much from their vacation as possible. While others see it as a chore that involves lots of work and stress. Well I'm here to show you that doesn't have to be the case anymore.
Let's make your next holiday the most enjoyable one yet. And one of main ways to do this is to pay less and get more for your hard earned money.
Here's how.
Accommodation is one of the 2 main pillars of every vacation (the other being transportation), and it's something every traveler has to deal with at one point. Luckily this travel hack is made with that in mind.
In this guide we'll be referring specifically to Airbnb, as it's widely used and known by a lot of people around the world.
1. How Airbnb works
If you don't know what Airbnb is, or never used it, this a rundown of who they are and what they offer in their own words, on the Airbnb.com site:
"Airbnb began in 2008 when two designers who had space to share hosted three travellers looking for a place to stay. Now, millions of hosts and travellers choose to create a free Airbnb account so they can list their space and book unique accommodations anywhere in the world. And Airbnb experience hosts share their passions and interests with both travellers and locals."
Airbnb has become one of the most popular ways to book accommodations when traveling. With its wide range of unique and affordable properties, it's no wonder that millions of people choose Airbnb for their vacation stays. However, with so many options to choose from, it can be challenging to find the best deals.
The site is mainly used to find accommodation such as rooms and apartments, but they also offer a host of varied activities. We will not go into all the details here, as we will stick to the accommodation part.

Booking a room or apartment on Airbnb is a straight going process:
Select the destination
Add the dates when you plan on being there
Select the type of place (room, apartment, special accommodation options, etc.)
Select extra options if needed (don't forget the jacuzzi!)
Book
Enjoy
We will focus on Point no. 2. This is where Airbnb offers an interesting option not many people know about.
To start off let's look at some tips to help you find the best deals on Airbnb:
Search early: One of the easiest ways to find the best deals on Airbnb is to book early. This gives you a better chance of finding the most affordable options and can help you avoid last-minute price spikes.
Be flexible: Flexibility is key when it comes to finding the best deals on Airbnb. Consider adjusting your travel dates, location, or property type to find the best deals.
Use filters: Airbnb's search filters can help you narrow down your options and find the best deals. Use filters like price range, number of guests, and amenities to find properties that meet your needs and budget.
Check for discounts: Keep an eye out for discounts and promotions offered by Airbnb. You can also find promo codes online or through referral links from friends.
Read reviews: Before booking a property, make sure to read reviews from past guests. This can help you get a better sense of the property and the host, and can help you avoid potential issues.
Now for a concrete example.
Let's say you want to go to Lisbon in late summer. You've been enchanted with the beauty of the city, saw a few clips online or maybe you have a friend who's already living there and wants you to visit.
Like most of us, I presume you enjoy traveling and would like to be on holiday for as much as possible.
If you are not limited by time, then the next limitation would be resources. More specifically how much your budget allows you to travel. And how much you are willing to spend on accommodation.
There are plenty of ways to travel on a budget (and I've covered them here).
In short one of the biggest expenses that you usually have when traveling is the accommodation.
Because of this point, most people limit their holidays/vacation to 1 week or sometimes 2 weeks. If you dare to stretch that out and go beyond this artificial limit of 2 weeks on Airbnb, you will be rewarded with a nice surprise.
Settings and options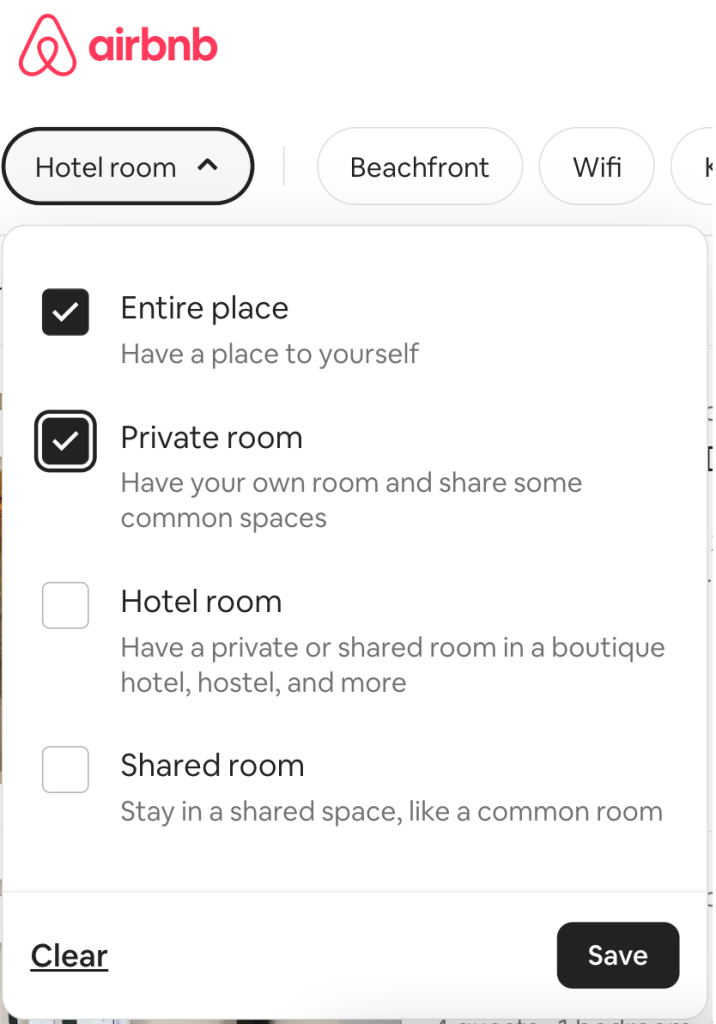 The travel hack applies when you consider longer stays. Most of the time you will be given a hefty discount if you decide to stay a month or more.
And most of the time this discount is so significant that, at checkout the overall price for the stay will actually be lower than if you would only select for example two weeks.
See the example below: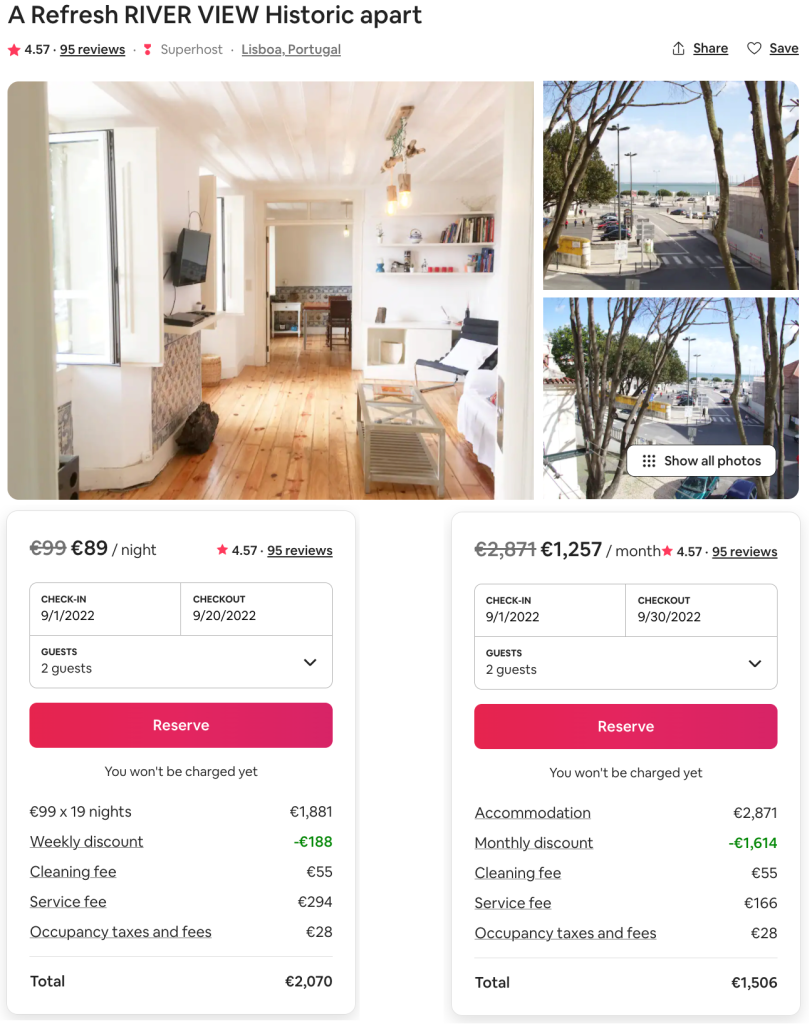 So it's actually cheaper to book this specific apartment for the duration of a month than that of 19 days.
The same can be said about the example below featuring a just a private room.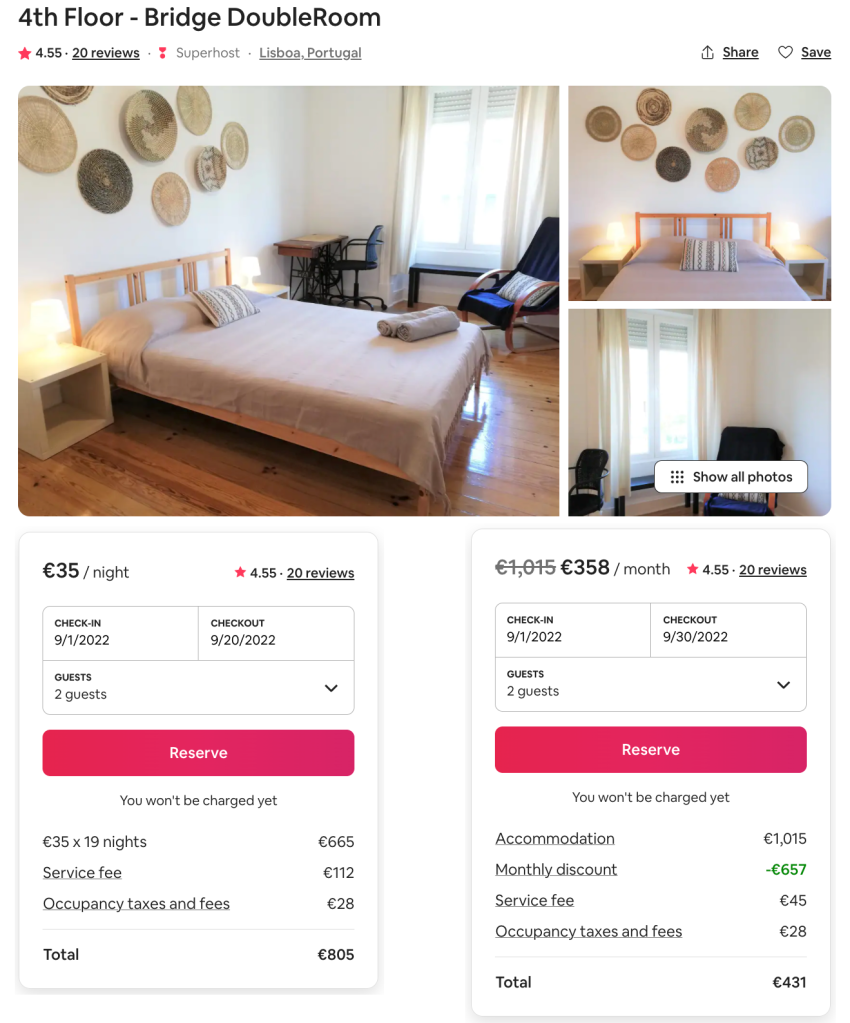 Discounts and more
As you can see, this way you can find big discounts that will not only allow you to stay more but also to pay less.
This is my go to method (or hack) when i travel. Im lucky that my job permits that i am away from the office for long periods of time. If yours does too, then give it a shot.
It's also important to note that the discount offered for the long stay is actually given by Airbnb to encourage longer stays.
It does not affect the owner in any way, thus resulting in a win-win-win for the three parties. So take advantage of it.
3. Stay even longer
For even longer stays of more than 2 months I suggest getting in touch directly with the owner of the apartment through Airbnb's messaging system.
Inform them about your intent of having such a long stay and ask them if they can arrange a special price for you.
More often than not they will agree to give an extra discount. This way they will be sure that their apartment is occupied. Thus no more uncertainty and having to wait and hope for someone to eventually rent it out.
This however, does not apply to quite all the apartments and configurations. In the end it depends on the preferences that the owner set in Airbnb. If the option is presented at checkout then the owner has already agreed and you just got a great deal!
Most of the properties on sites like Airbnb or HomeAway are owned by people just like you and me. And just like you and me they would like to make a profit out of it.
If they only rent it for a few days or a week or two per month then their profits will be lacking but having a long stay, and Airbnb picking up part of the cost in their bid to encourage longer stays, means that you get to enjoy a longer vacation in a place of your choosing and actually having money left in your pocket!

Conclusion
This method implies that you are planning on traveling for 2 weeks or more.
So not a city trip type of scenario, keep that in mind. Also it is sometimes dependant on location and time of year. Although in my searches i found deals regardless of season, there is a bit of variation on available options.
Keep that in mind, and take your time to do proper research before your trip. Make sure you checked out all the options.
And once you found a deal you're happy with, book it and enjoy!
For more travel hacks and guides on anything from hidden spots to amazing restaurants, follow us on Instagram and Tiktok!
See you soon!