If you've seen any of our social media posts or followed any of our channels you'd know that we like 2 things more than anything else: budget travelling and food. And it just so happens that the restaurants in Paris are truly a food lover's paradise, with a rich culinary heritage that spans centuries.
From its bustling street markets to its Michelin-starred restaurants, the city offers an abundance of delicious options for visitors and locals alike.
Whether you're a fan of traditional French cuisine or looking to try something new and innovative, Paris has something to satisfy every palate.
From cozy bistros tucked away on quiet side streets to trendy new eateries pushing the boundaries of traditional French cuisine, these hidden gems offer a taste of Paris that's both authentic and unforgettable.
So if you're a foodie looking for a unique and memorable culinary adventure, be sure to add these off-the-beaten-path restaurants to your list.
Trust me – your taste buds will thank you!
But while there are certainly plenty of well-known dining establishments in the city, sometimes the best culinary experiences can be found off the beaten path.
This is where the hidden gem restaurants come in – small, intimate spaces that often go unnoticed by tourists but are cherished by locals in the know.
And as a Parisian (almost)native, I'm excited to share some of my personal favorites with you.
Lets start with: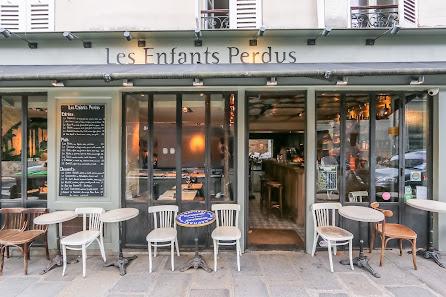 This jewel is located in the trendy Marais district.
If you're unfamiliar with the districts aka as arrondissements of Paris, then we strongly recommend you check out our article: What is the best area to live in Paris.
Les Enfants Perdus is a beauty of a restaurant that serves up inventive and delicious dishes in a cozy, intimate setting. The name translates to "the lost children," and the restaurant's playful decor and whimsical menu are a nod to this theme.
I recommend trying their signature dish, the squid ink spaghetti with clams and chorizo. It's a flavor explosion in your mouth!
The prices here are decent for Paris and you should expect to spend around 40-50 euros on a 3 course menu. Make sure to call or reserve a table prior to going there as it is quite tricky to find a place in the evening.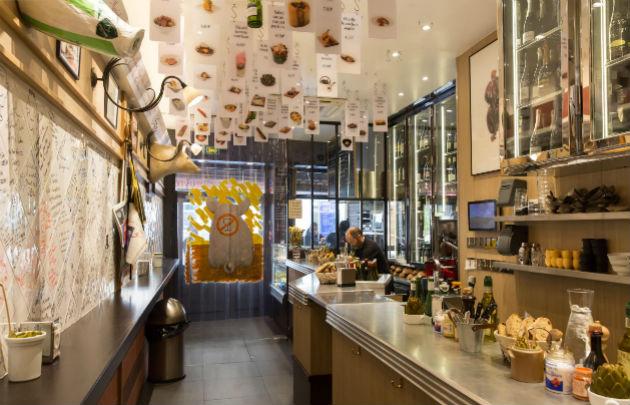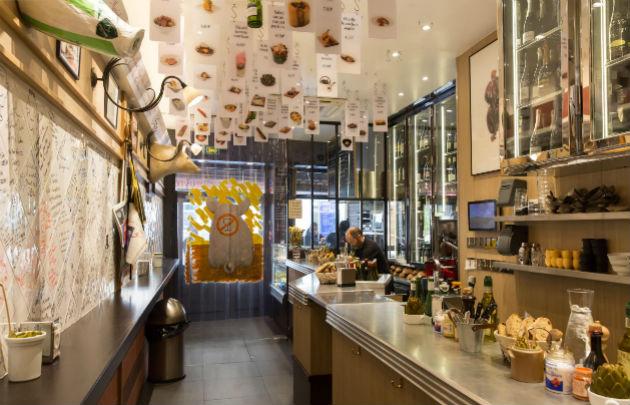 If you're looking for a casual spot to grab a quick bite, look no further than L'Avant Comptoir.
Tucked away in a tiny alley in the Saint-Germain-des-Prés neighborhood, this standing-room-only tapas bar is a favorite among locals.
The menu changes daily, but you can always count on their signature croque monsieur, which in my opinion is one of the best in town.
The atmosphere is lively and convivial, so don't be afraid to strike up a conversation with your neighbors at the counter.
It's true that parisians are not the easiest people to make friends with(especially if you are not french) but when some nice wine is involved, people become more easy to approach.
Le Baratin is a true hidden gem, located in the Belleville neighborhood in the northeast of Paris.
The decor is unpretentious, but the food is out of this world. The chef, Raquel Carena, is Argentinean and her menu reflects her South American roots with French twists.
Be sure to try the roast pork with black beans and the homemade ice cream for dessert. It's a bit off the beaten path, but definitely worth the trip. It's a place that truly showcases the multicultural vibe of the city.
You'll see french locals, non french locals but not many tourists. French cuisine blends nicely with other types, and it can great wonders. Like with all the places expect excellent wine to accompany the food.
Budget wise, 30-40 euros can get you a nice lunch, but you can always go for more.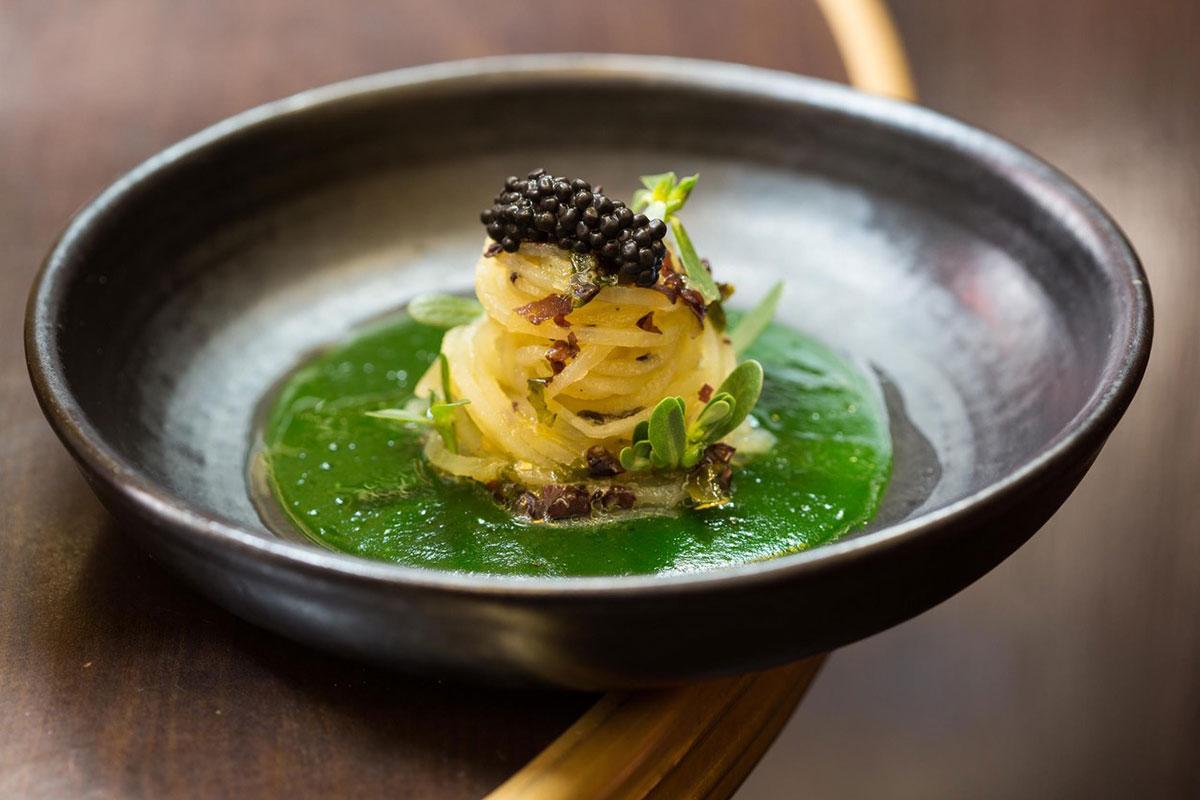 Le Comptoir du Relais is a classic Parisian bistro located in the heart of the Saint-Germain-des-Prés neighborhood.
It's run by the renowned chef Yves Camdeborde, who is famous for his innovative takes on traditional French dishes.
The restaurant is small and cozy, with a convivial atmosphere that makes you feel like you're dining in someone's home. I recommend trying the escargot, which is a French classic, but with a Camdeborde twist.
This restaurant is for all of you who want to have a bit more of fancy dinner. It's a Michelin restaurant meaning you will be taken on a coulinary journey that will surely leave you satisfied. A distinguished selection of champagnes and wines to choose from, and a price range or around 60+ euros to be expected.
Le Dauphin is a sleek and stylish restaurant located in the trendy Canal Saint-Martin neighborhood.
The menu is modern and inventive, with small plates that are perfect for sharing. The atmosphere is lively and energetic, and the bar is a great place to enjoy a pre-dinner cocktail.
Be sure to try the beef tartare with smoked eel and the roasted bone marrow with anchovy butter. They're both to die for and offer lunch and dinner options a well. If you're on budget then make sure to try their: Formule a 22 euro.
This will give a starter, a main and a desert for only 22 euros!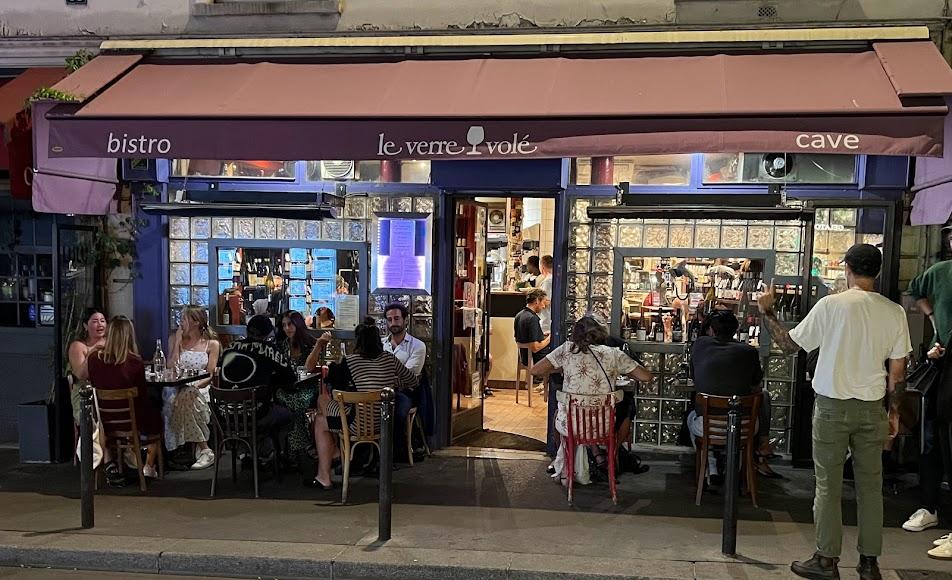 Le Verre Volé is a wine bar and restaurant located in the Canal Saint-Martin neighborhood.
The menu is simple and unpretentious, but the food is fresh, delicious, and perfect for sharing. The atmosphere is convivial, with a laid-back vibe that's perfect for a casual dinner with friends.
Be sure to try their charcuterie board and their homemade pasta. And of course, don't forget to sample some of their excellent natural wines. This is a place teeming with locals. So if you ever wanted to see how it feels to be in the middle of a true french atmosphere this is the place!
Reserving a table before hand is a good idea , however they have 3 more venues spread across the city, so you have some options. As said this is a place mostly for wine lovers but their places are also excellent.
For the food part expect to spend around 30ish euros. For the wine part however, well that's up to you;)
Le Chateaubriand is a hip and trendy restaurant in the Belleville neighborhood, known for its inventive tasting menu that changes nightly.
The chef, Inaki Aizpitarte, is a master of fusion cuisine, combining flavors from around the world to create dishes that are both unexpected and delicious.
The restaurant has a minimalist decor, but the food is the star of the show. Be prepared to be blown away by the creativity and flavor of each dish.
The restautrant offers a set menu that they change on a regular basis. It is usually a 5 or 6 course menu that takes your taste buds on a true adventure into french cuisine.
The price is 85 euros or 150 euros with matching wines. Which if you're a wine lover you don't need any extra convincing, however, if you are not then you will be suprised how much they actually enhance the taste of the food. So try it out!
Tips and tricks
When it comes to dining in Paris, there are a few tips and tricks that can help you make the most of your experience.
First and foremost, be prepared to dine late. Many restaurants don't open until 7 or 8pm, and it's not uncommon for diners to linger over their meals until late into the night.
Second, don't be afraid to strike up a conversation with your neighbors at the table. People are notoriously friendly and welcoming, and you never know who you might meet!
Travelling and especially restaurants can be quite the budget breakers, so to be able to fully enjoy this amazing city we recommend checking out our Paris guides here.
I've had the pleasure of dining at all of these hidden gem restaurants, and I can attest to their quality and uniqueness.
While there are plenty of touristy restaurants in Paris that offer classic French dishes, these lesser-known spots offer something different and exciting. Whether you're a foodie looking for a new culinary adventure or just a traveler looking for a memorable meal, these restaurants are sure to leave a lasting impression.
Finally, be open to trying new things.
Paris is a city of gastronomic wonders, and there's no shortage of delicious and innovative cuisine to try.
Whether you're sampling escargot for the first time or indulging in a modern fusion dish, be open to new flavors and experiences. After all, that's what travel is all about!
Conclusion
In conclusion, Paris is a city that is beloved by foodies the world over, and for good reason.
From classic French cuisine to modern fusion dishes, there's no shortage of culinary delights to be found. If you're looking for something off the beaten path, be sure to check out these seven hidden gem restaurants.
With their inventive menus, cozy atmospheres, and welcoming vibes, they're sure to make your trip to Paris one to remember.
For more travel content and guides on anything from hidden spots to amazing restaurants, follow us on Instagram and Tiktok!
Bon appétit!