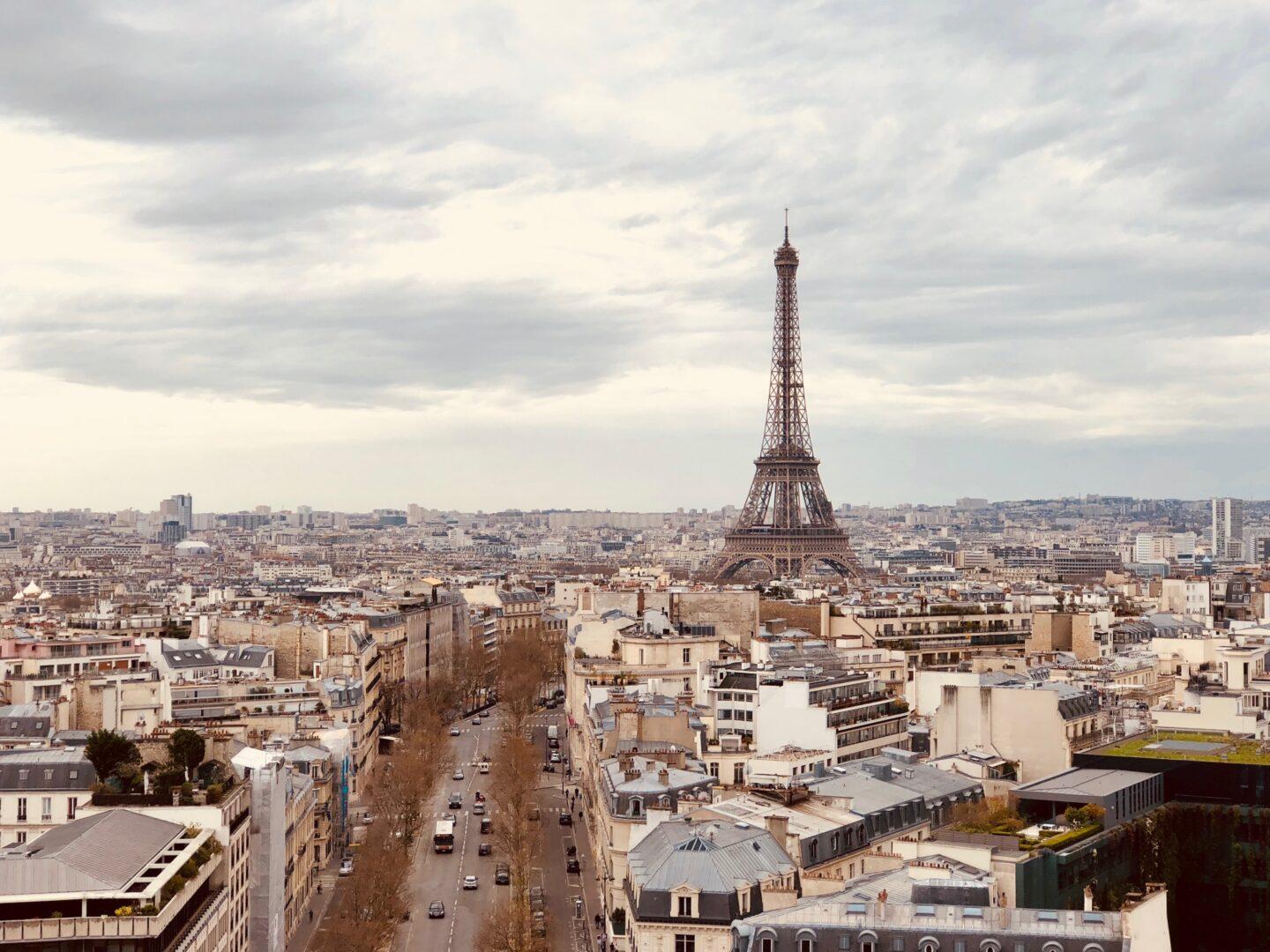 Paris is divided into twenty administrative districts called Arrondissements, and each has its own unique character and charm.
It's a city that has something for everyone – art, history, culture, fashion, and of course, food.
If you're thinking about moving to Paris, it can be overwhelming to choose the best area to live in.
Prior to this, we wrote a whole article about how much it costs to move to Paris. We suggest starting with that and then coming back here to resume your journey. You can find it here: Moving to Paris? This is how much it really costs.
In this guide, we'll take a look at the Arrondissements and help you decide which one is right for you.
1st things first
Let's start with the 1st Arrondissement, which is located in the heart of Paris and is home to some of the city's most iconic landmarks.
The Louvre Museum is located in this arrondissement, and it's a must-visit for anyone who loves art and history. The Tuileries Gardens are also located here, and they offer a tranquil escape from the hustle and bustle of the city.
The 1st Arrondissement is one of the most expensive areas to live in Paris, and it's known for its high-end shops and restaurants. Here you will have the chance to see Hollywood movie star and celebrities and enjoy $10 expressos.
Truly one of the arrondissements of Paris where budgets are broken. So if you're looking for luxury and elegance, this is the arrondissement for you.
6th is second
Moving on to the 6th Arrondissement, which is one of the most charming and quintessentially Parisian neighborhoods.
I used to live in this arrondissement, and I have many fond memories of strolling down the narrow streets and admiring the beautiful architecture. The Luxembourg Gardens are located here, and they're a perfect spot for a picnic or a lazy afternoon of reading.
The Saint-Germain-des-Prés neighborhood is also located in the 6th, and it's known for its upscale boutiques and lively nightlife.
The 6th is a great place to live if you want to be in the heart of the action, but also enjoy a peaceful and elegant lifestyle.
10th to the 11th
The 10th and 11th Arrondissements are known for their hip and trendy vibes.
The 11th is home to the iconic Place de la Bastille(which also straddles 2 other arrondissements, 4th and 12th). This was the site of the storming of the Bastille during the French Revolution.
It's also a great place to go out at night, with plenty of bars and clubs. The 10th is known for its multicultural population and is home to many African and Middle Eastern restaurants. It's also home to the Canal Saint-Martin, which is a great spot for picnics and boat rides.
The 10th and 11th are perfect for young professionals and students who want to live in a lively and diverse neighborhood.
Foodies for 12th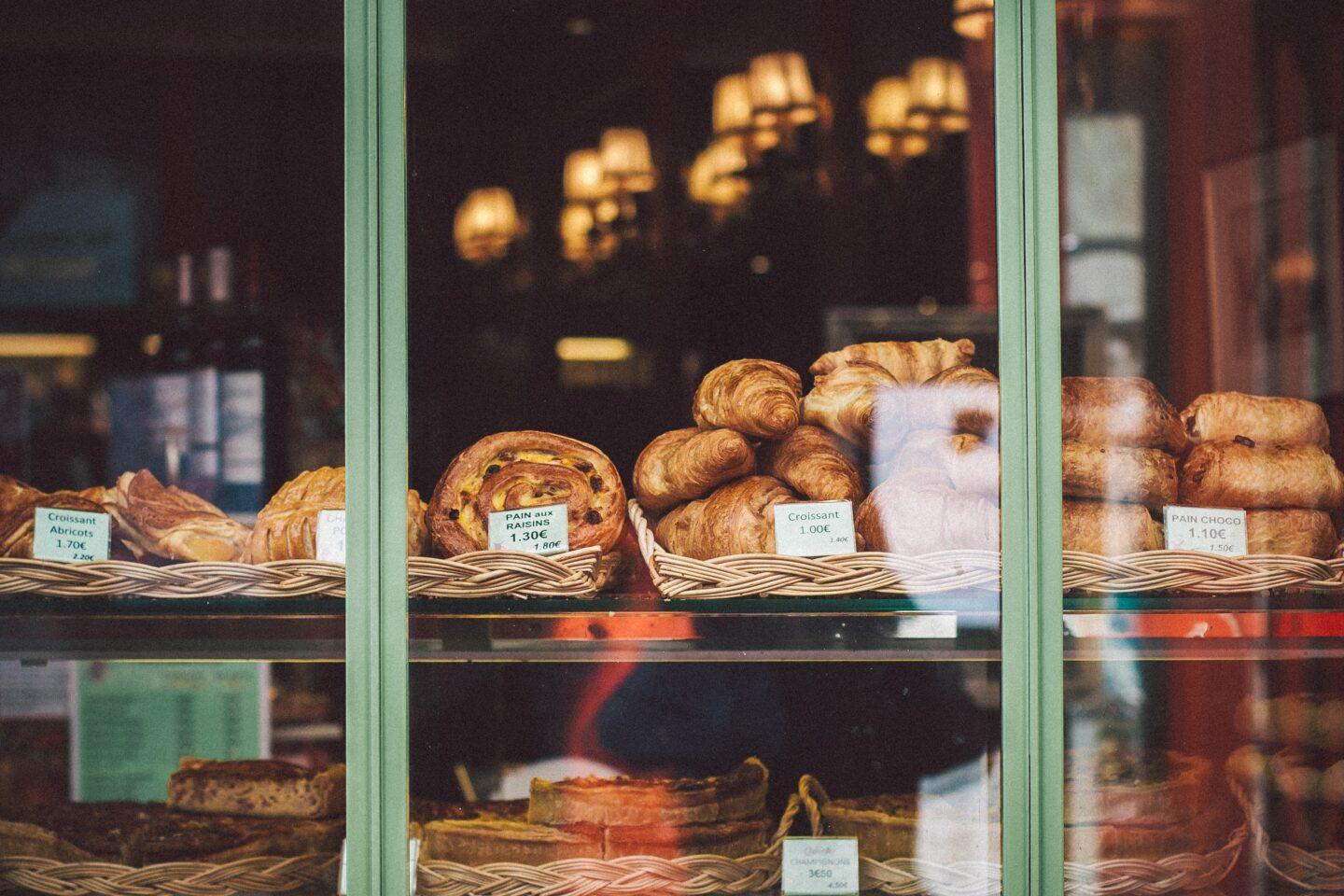 If you're a foodie, you might want to consider the 12th Arrondissement.
The Marché d'Aligre is located here, and it's one of the oldest and most famous food markets in Paris. You can find everything from fresh produce to artisanal cheeses and meats.
The 12th is also home to the Bois de Vincennes, which is the largest park in Paris and offers plenty of opportunities for outdoor activities. The 12th is a great place to live if you enjoy a healthy and active lifestyle.
Chilling in the 19th
For those who are looking for a more laid-back lifestyle, the 19th Arrondissement might be the perfect fit.
This arrondissement is located on the outskirts of Paris and is home to the Parc de la Villette, which is a large park with plenty of activities for all ages. The park features a science museum, a concert hall, and even a giant geode.
The 19th is also a multicultural area, which means there are plenty of restaurants serving food from all over the world. If you're looking for a peaceful and diverse neighborhood, the 19th is the place for you.
Chic as the 20th
Last but not least, the 20th Arrondissement, which is located on the eastern edge of Paris and is home to the bohemian neighborhood of Belleville.
This area is known for its multicultural heritage, with plenty of Asian and North African restaurants and markets. It's also a great area for artists and musicians, with plenty of galleries and music venues.
I used to frequent the Belleville area when I was a student, and I have many fond memories of exploring the vibrant street art scene and attending underground concerts.
The 20th is also home to the famous Père Lachaise Cemetery, which is the final resting place of many famous figures, including Jim Morrison, Oscar Wilde, and Edith Piaf. The cemetery is a beautiful and peaceful place to visit, and it's a great spot for a contemplative stroll.
Each is unique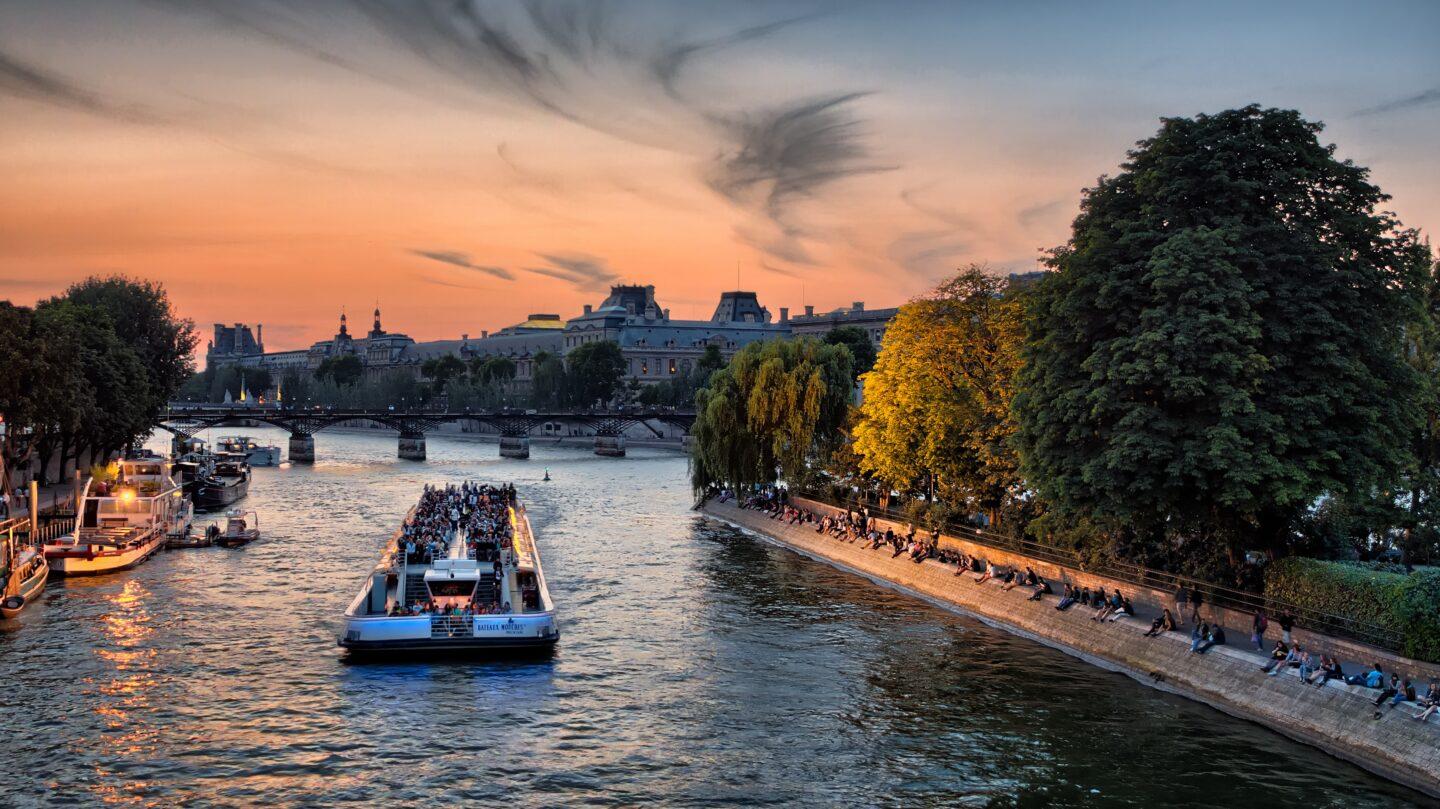 There you have it, a guide to the arrondissements in Paris.
Each neighborhood has its own unique personality and charm, and the best area to live in Paris ultimately depends on your individual preferences and lifestyle.
So if you want to go for the Tour Eiffel and The Champs de Mars in the 7th arrondissement, or the Champs-Elysées in the 8th, or maybe the Pantheon(5th) and the Opera(9th), there something for everyone. As for me, I'm a bit of a wanderer and love to explore different neighbourhoods, so I've lived in several arrondissements over the years.
I started out in the 6th, which I mentioned earlier, and then moved to the 10th for a few years.
The 10th was perfect for me at the time because I was a student and loved the lively and bohemian vibe of the neighborhood. There were plenty of cheap bars and cafes, and I made many friends in the area.
However, as I grew older and my priorities changed, I found myself craving a more peaceful and upscale lifestyle.
That's when I decided to move to the 16th Arrondissement, which is one of the most prestigious and affluent neighborhoods in Paris. I have to admit, it was a bit of a shock to the system at first.
The streets were quiet, the buildings were grand, and the prices were high. But as I settled into my new home, I found that I loved the elegant and refined atmosphere of the 16th.
The parks were beautiful, the shops were high-end, and the cafes were cozy and sophisticated. It was the perfect neighborhood for me at that point in my life.
However, as much as I enjoyed my time in the 16th, I eventually found myself missing the energy and diversity of the more bohemian arrondissements of Paris. That's when I decided to move to the 20th. I loved the colorful street art, the bustling markets, and the eclectic mix of people.
It's was perfect neighborhood for that stage in my life, and I feel like I've come full circle in my Parisian journey.
Making the right choice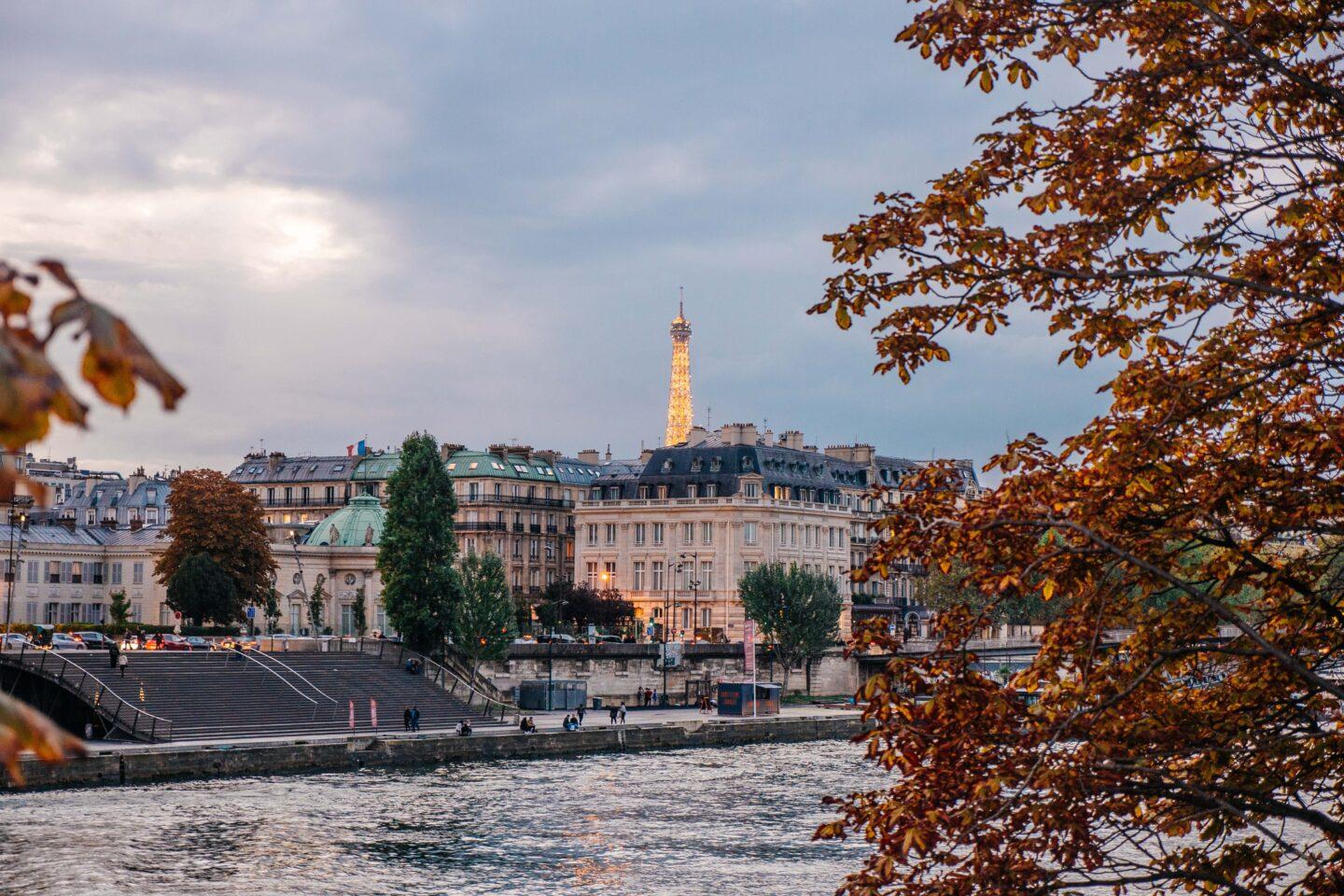 Now that we've covered the different arrondissements in Paris, how do you choose the right one for you? Here are some factors to consider:
Budget
Paris is an expensive city, and the cost of living can vary greatly depending on which arrondissement you choose to live in. Generally speaking, the closer you are to the city center, the more expensive it will be.
We've written plenty of articles on how to manage your budget in a smart way and still be able to travel, so heel free to check them out here and here!
Lifestyle
Each arrondissement has its own unique vibe and lifestyle. If you're a young professional who enjoys nightlife, you may want to consider living in the 10th or 11th arrondissement.
However having a family with young children, may make want to consider living in the 12th or 15th arrondissement, which are more residential areas with plenty of parks and family-friendly activities.
Proximity to work or school
If you're moving to Paris for work or school, you'll want to consider the proximity of your new home to your place of work or study.
Most arrondissements in Paris have an excellent public transportation system, but commuting can still be time-consuming and stressful if you live too far away.
Safety
Paris is generally a safe city, but some areas are safer than others. If safety is a concern for you, you may want to consider living in one of the more affluent arrondissements, such as the 7th or 16th.
Cultural attractions
If you're a culture vulture, you may want to consider living in one of the arrondissements that are home to some of Paris's most famous cultural attractions, such as the 1st (Louvre), the 4th (Notre Dame), or the 18th (Montmartre).
Conclusion
In conclusion, the best area to live in Paris depends on your individual preferences and lifestyle.
Whether you prefer upscale elegance or bohemian charm, there's an arrondissement that's perfect for you. Don't be afraid to explore different neighbourhoods and see what feels right for you.
After all, Paris is a city of endless possibilities and adventures, and there's always something new to discover.
For more travel content and guides on anything from hidden spots to amazing restaurants, follow us on Instagram and Tiktok!
See you soon!