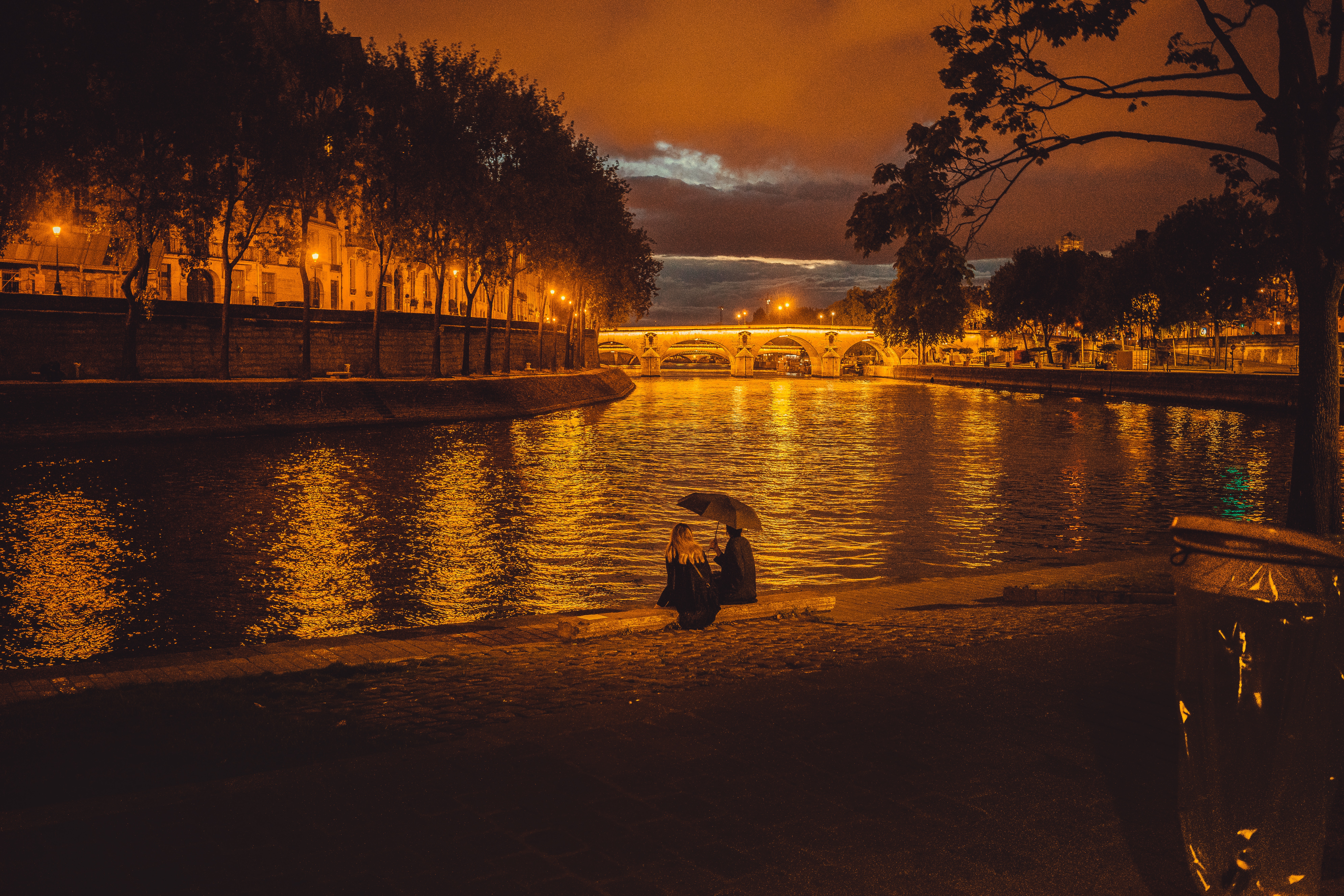 Paris, the City of Love, has always been a favorite destination for couples seeking a romantic getaway.
As a big fan of Paris, and having lived and visited there numerous times, I can tell you that this city is the perfect place to experience a romantic date with your significant other.
From charming bistros to scenic walks along the Seine River, Paris has no shortage of romantic date spots that are sure to make your heart skip a beat.
We've written extensively about Paris as it's one of our favourite places, so feel free to check out our other posts here!
In this post we will cover a wide array of options suitable for all budgets.
From romantic picnics in the park to private French wine tastings, we've got you covered.
So, without further ado, here are some of my favorite romantic date spots in Paris:
1. The Love Lock Bridge First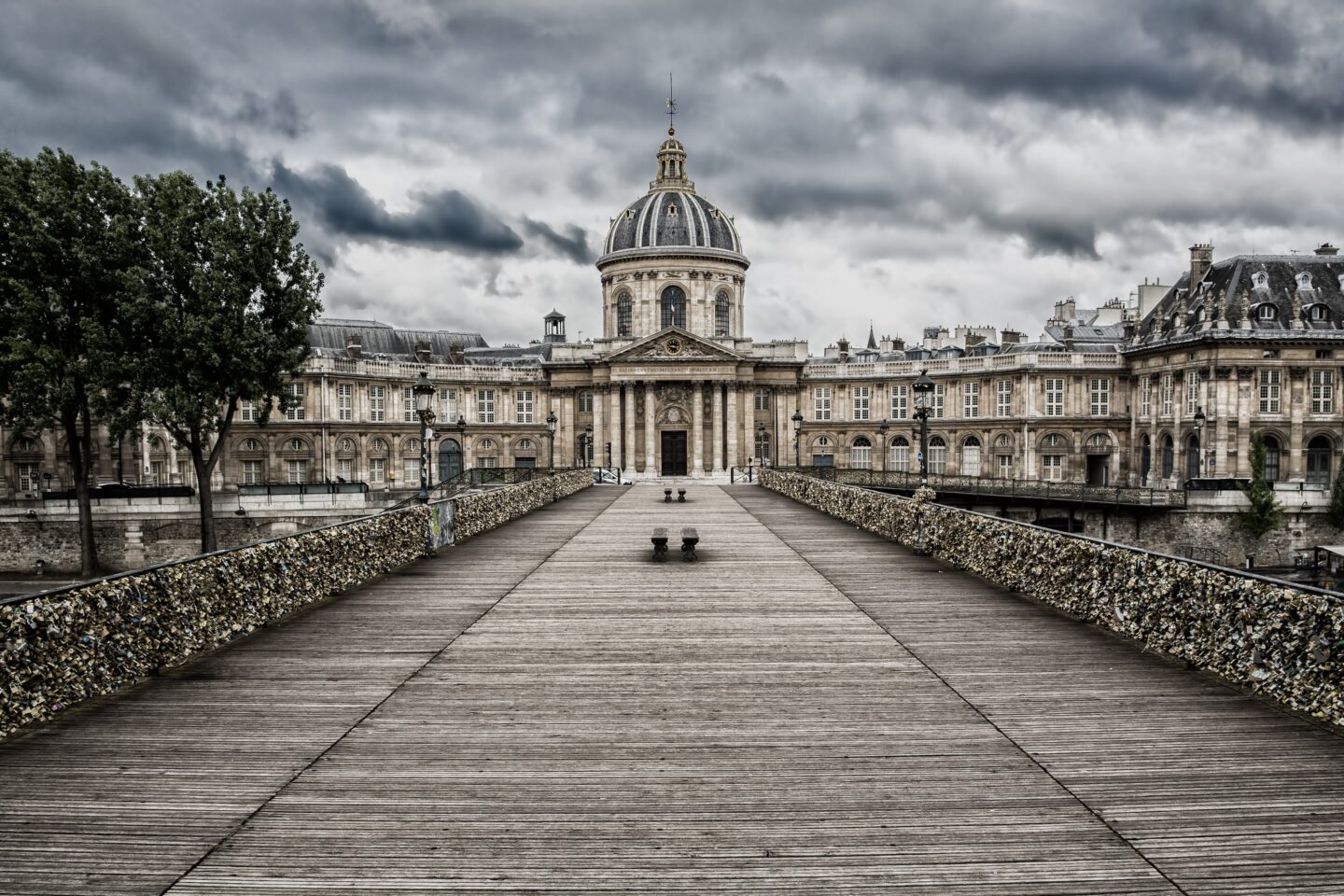 First on our list is the iconic Love Lock Bridge.
Despite its touristy reputation, the Love Lock Bridge remains an incredibly popular destination for couples visiting Paris. Located on the Pont des Arts, the bridge is covered in thousands of locks. Each lock representing a symbol of love and commitment.
If you are not that familiar with the areas of Paris and don't know where Pont des Arts is (between the 2nd and 6th arrondissement by the way), then we recommend checking out our guide: What is the best area to live in Paris? A guide to the Arrondissements.
The tradition of adding locks to the bridge has been banned by the city to preserve the bridge's structure. However it still remains a beloved spot for couples to take a romantic stroll and admire the view of the Seine River.
And sometimes you can even sneak a lock on or around the bridge. Just don't break any laws!
One tip to make your experience even more special is to personalize your lock. Instead of just adding your initials, consider engraving a special message or date that holds significance to you and your partner.
This will make your lock stand out among the sea of others. And like this it adds an extra layer of meaning to your love story.
When visiting the Love Lock Bridge with your date, take your time to enjoy the moment and the scenery.
It's a wonderful opportunity to reflect on your love for each other and take a break from the hustle and bustle of the city.
Another fun twist on the Love Lock Bridge tradition is to create a scavenger hunt for your partner. Plan out a series of clues that lead them to the bridge.
And have the final clue reveal a lock that you've already attached with a special message. It's a creative and memorable way to show your love and add some adventure to your date.
2. Parc des Buttes-Chaumont
For a more laid-back date, head to the Parc des Buttes-Chaumont.
This park is a perfect place for bringing a picnic basket and some wine to share while you sit and soak up the atmosphere. One of the highlights of the park is the Temple de la Sibylle.
It's a Greek-inspired temple perched atop a rocky cliff overlooking a lake. The views from the temple are breathtaking, and it's the perfect spot to watch the sunset with your partner. There's even a small waterfall nearby that adds to the romantic ambiance.
For a more active date, consider renting a rowboat and taking a leisurely ride around the lake. It's a great way to enjoy the natural beauty of the park and spend some quality time with your partner.
You can even pack a picnic and enjoy it on one of the many grassy areas in the park.
The park is also home to a number of charming little nooks and crannies that offer a sense of intimacy and seclusion.
From hidden gazebos to tree-lined paths, there are plenty of spots to steal a kiss or two with your partner. One of the best things about the Parc des Buttes-Chaumont is that it's not as well-known as some of the other popular Parisian parks like the Jardin des Tuileries or the Luxembourg Gardens.
This means that you can enjoy a more peaceful and intimate experience with your partner without the crowds.
3. Rooftop bars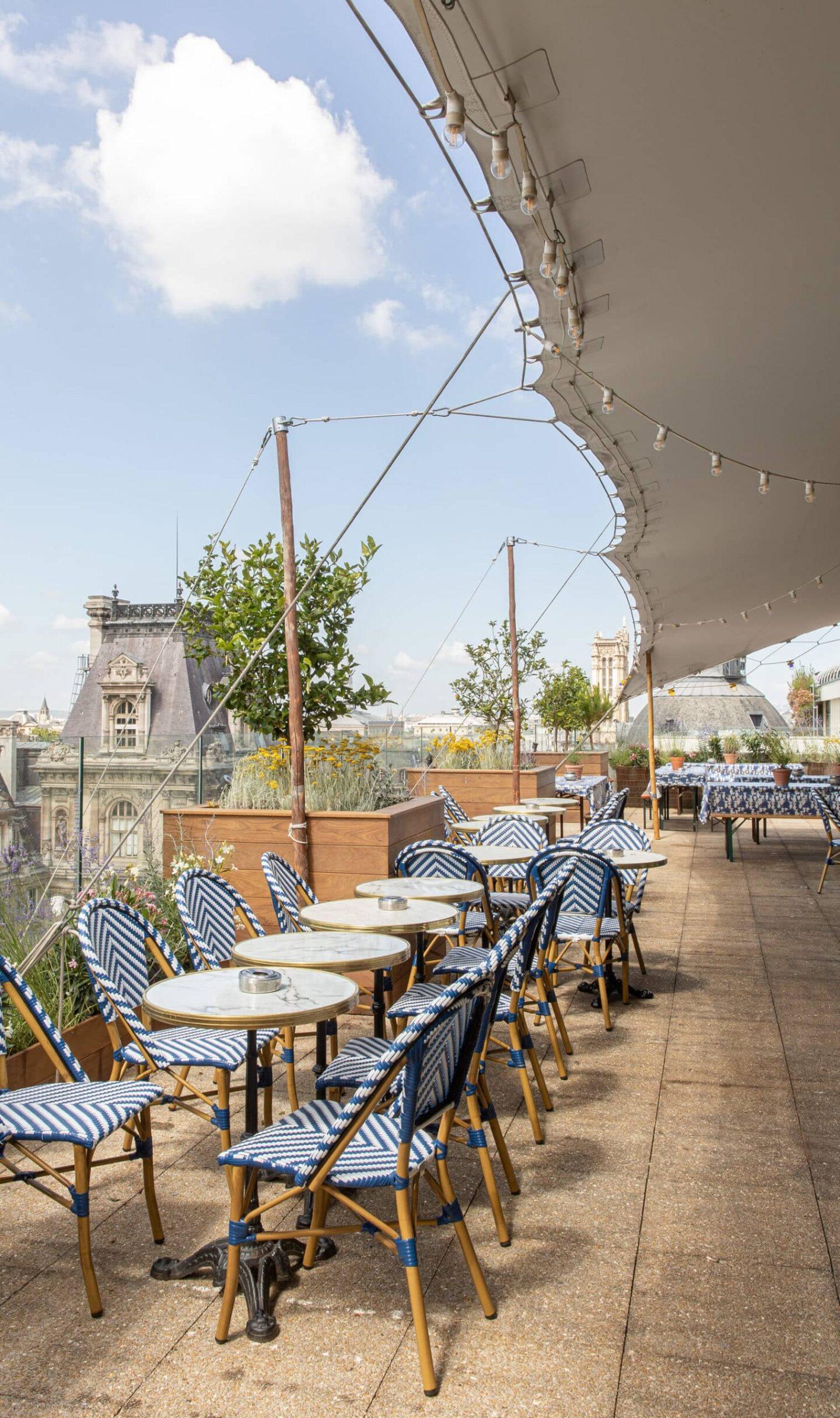 If you like a bit of fanciness to spice up your date, we recommend trying one of the many rooftop bars that Paris has to offer.
We will go into more depth on this topic, but for now here are a few of our favorites:
Each of these rooftop bars offers a unique and romantic atmosphere. Perfect for a date night with your loved one.
Whether you're looking for stunning views of the city or a chic and trendy atmosphere, you're sure to find the perfect spot in Paris.
4. The Catacombs
While the Catacombs may not be the first place you think of for a romantic date, it's definitely a unique and unforgettable experience.
Located beneath the streets of Paris, the Catacombs are a labyrinth of tunnels filled with the bones of millions of Parisians.
Walking through the eerie underground tunnels hand in hand with your significant other is sure to make for a memorable and romantic date.
The dimly lit tunnels and the sound of your footsteps echoing off the walls create a sense of intimacy that's hard to replicate elsewhere.
It's important to note that the Catacombs can be quite spooky. So not recommended for those who are claustrophobic or easily frightened.
However, for those who are up for the adventure, it's a once-in-a-lifetime experience that's sure to bring you closer together.
To make the most of your Catacombs date, plan ahead and book tickets in advance. It's also a good idea to bring a flashlight and wear comfortable shoes, as the tunnels can be dark and uneven.
If dark and scary is not your thing but you still want to explore the city then take a look at A Week in Paris: The dos, dont's and musts! as well as Paris in 48 Hours: The Ultimate Itinerary (if you're short on time).
5. Seine River Cruise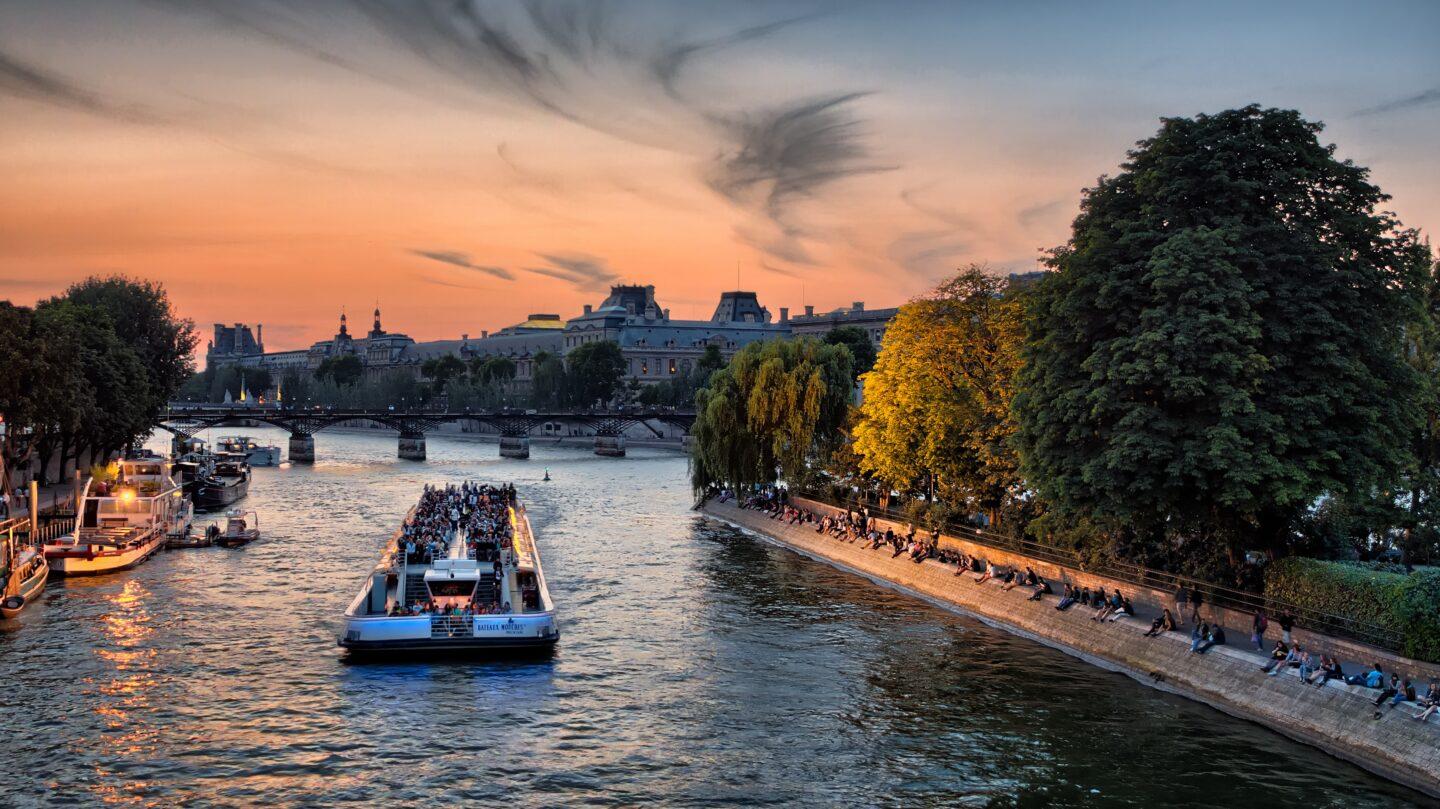 For a romantic date that offers stunning views of the city, a Seine River cruise is a must.
Board a boat at one of the many docks along the river. And settle in for a leisurely cruise down the Seine!
As you glide past iconic landmarks like the Eiffel Tower, Notre-Dame Cathedral, and the Louvre Museum, you and your date can enjoy a glass of champagne and take in the sights.
Many cruises also offer dinner options, making it a perfect opportunity for a romantic meal with a view.
One of the best times to take a Seine River cruise is in the evening. This is when the city is bathed in the soft glow of streetlights and the Eiffel Tower sparkles in the distance.
As the boat gently rocks back and forth, you and your date can enjoy the peace and tranquility of the river while surrounded by the beauty of Paris.
Be sure to check the weather forecast before booking your cruise. As rainy or windy conditions can put a damper on the experience.
Additionally, some cruises can be quite crowded, so it's best to book in advance to secure a spot.
While sailing down the Seine is amazing any time of the year, we'd recommend you choose late spring, early summer to experience it. Nothing beats the sun shinning, the wind in your hair and a glass of champagne in your hand.
We've cover the seasons and when you can get the most out of your visit in this article: What is the best time to visit Paris?.
6. Private Wine Tasting at Les Caves du Louvre
If you and your date are wine lovers, then a private wine tasting at Les Caves du Louvre is the perfect romantic date. Located in the heart of Paris, this underground wine cellar offers a unique experience for wine enthusiasts.
During your private tasting, you and your date will have the opportunity to sample a variety of French wines.
Each expertly paired with a selection of cheeses, charcuterie, and other gourmet treats. As you sip and savor each sip, a knowledgeable sommelier will guide you through the tasting. You will also learn plenty about the winemaking process and the history of the vineyards.
What makes Les Caves du Louvre stand out is its unique approach to wine tasting. Rather than simply pouring glasses and leaving you to your own devices, the sommeliers here make it a true sensory experience.
They'll encourage you to smell the wine and identify the different aromas. As well as take note of the subtle nuances in flavor as you sip.
The atmosphere at Les Caves du Louvre is cozy and intimate, with soft lighting and plush seating that invites you to linger over your tasting.
And with a wide selection of wines to choose from, there's something for every palate.
While it's not the cheapest date option, a private wine tasting at Les Caves du Louvre is a special experience that's worth the investment.
Whether you're a seasoned wine connoisseur or simply enjoy a good glass of vino, this romantic date will leave you feeling both satisfied and educated.
Conclusion
In conclusion, Paris offers endless possibilities for a romantic date.
From picnics in the park to sunset cruises on the river, there's something for every couple looking to add some magic to their getaway. I hope this list has inspired you to plan your next romantic adventure in the city of love.
For more travel content and guides on anything from hidden spots to amazing restaurants, follow us on Instagram and Tiktok!
See you soon!