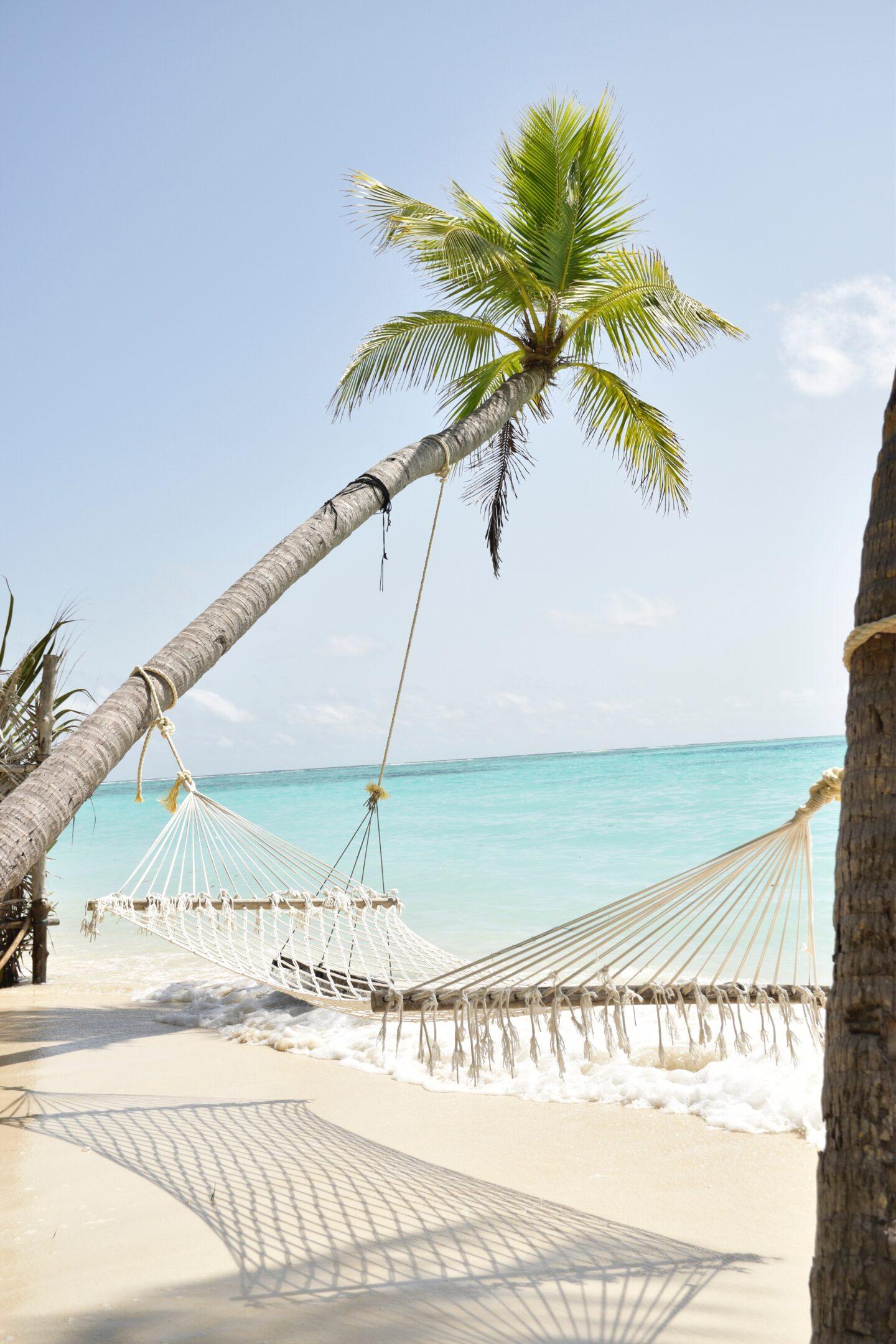 This post is part of our series on "All you need to know about the Maldives from Budget to Luxury". 
Who doesn't want a vacation to the Maldives without breaking the bank? If you have read any of my posts on this blog, you will know that i am a big fan of travelling on a budget.
The trill, the fun, and the challenge to find the best deals and keep the costs low. Knowing that you can save sometimes even more than 50% compared to a deal you saw ads about. As well as the fact that it's a nice skill to have as a traveller. Especially if you plan on travelling multiple times per year to multiple destinations.
When you think about the Maldives, what comes to mind?
A tropical paradise, known for its crystal clear waters, white sandy beaches, and stunning coral reefs. It's no surprise that many people dream of visiting this beautiful country.
However, many travellers are deterred by the high costs associated with Maldives travel. Fortunately, with a bit of planning and research, you can budget travel to the Maldives and still have an unforgettable experience.
I've covered plenty of ways to travel for less (and even almost free). However most of the times the destinations are, well lets say a bit less exotic as Maldives.
In this post i will show you just that. How you can properly enjoy your vacation to the Maldives, a destination known for its select and expensive hotels and resorts, while on a budget.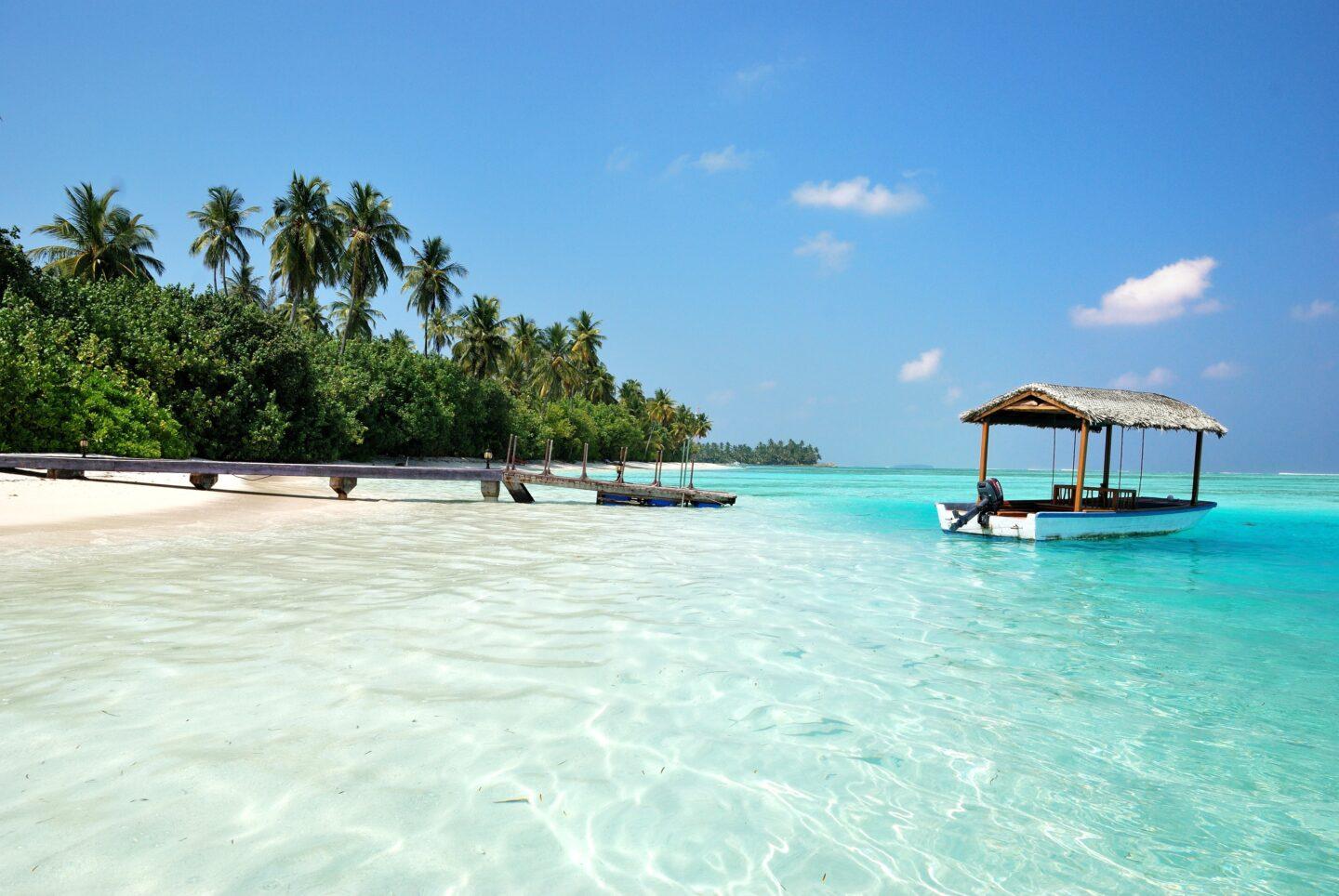 So you might wonder how?
Well in a nutshell the secret to visiting Maldives on a budget is a combination of carefully researching your options, considering the timing of your trip, looking for deals and discounts, being mindful of your expenses, taking advantage of free activities, and being flexible with your plans.
Lets's go into a bit more detail in this post.
1. Research your options.
The Maldives is made up of 26 atolls stretching across both sides of the Equator, in both the Northern and Southern hemispheres, and each atoll has its own unique set of islands, resorts, and activities.
Some islands are more budget-friendly than others, so it's essential to research your options and compare prices.
Start by looking for budget-friendly resorts and guesthouses, as well as islands that are more remote and less developed. These types of accommodations tend to be less expensive than the more popular, luxury resorts.
Booking a package deal that includes your flights, accommodation, and transfers can also save you money. Many travel companies and online travel agencies offer package deals to the Maldives at a discounted rate.
This can be a great option for budget travellers as it can save you money on multiple aspects of your trip.
If you want to know more on how to find these deals, check my guide on Maldives where i go into much more detail and steps that you can take.
2. Consider the timing of your trip.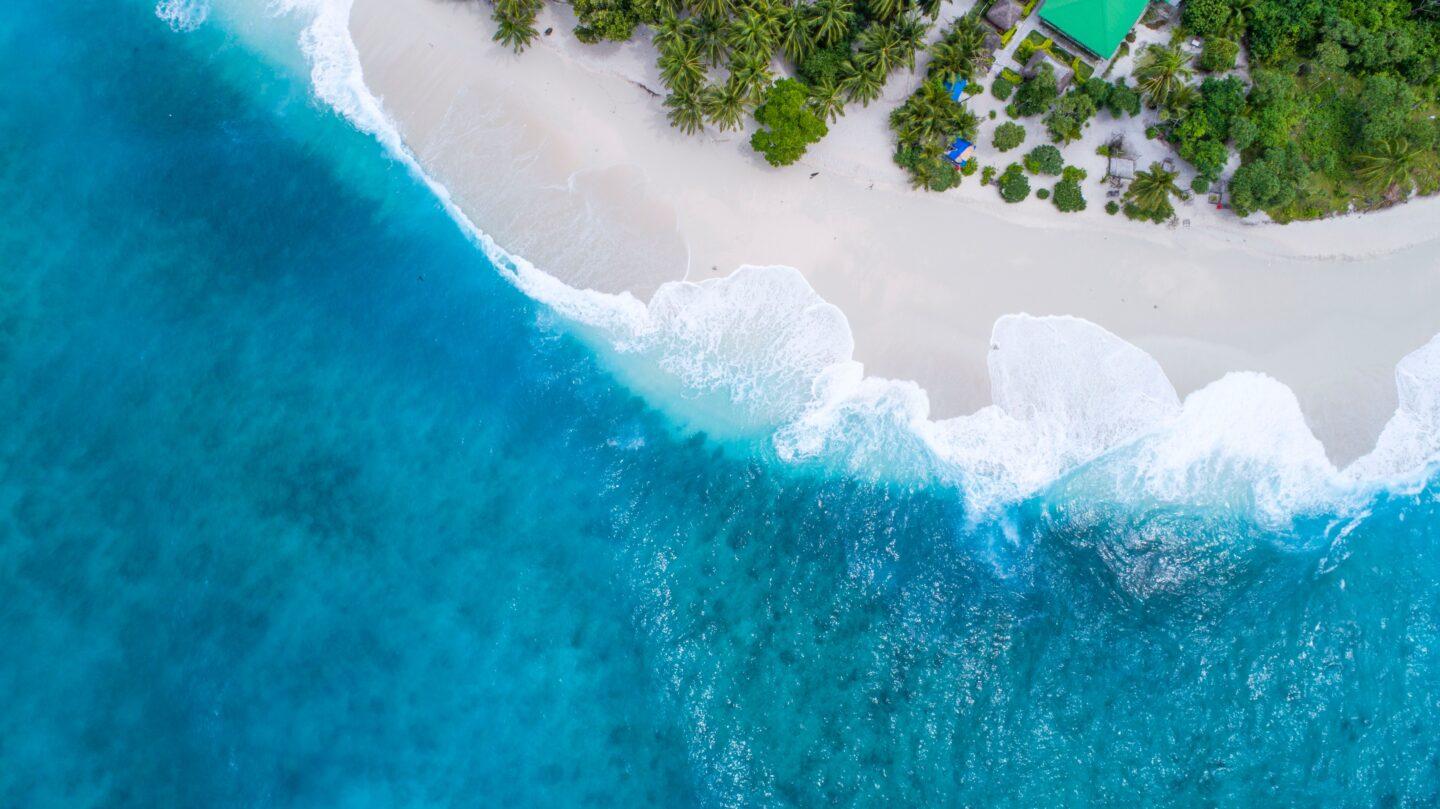 Being such a popular destination, prices can and will fluctuate based on the time of year.
Prices tend to be highest during peak season, which is typically from December to April. If you're looking to save some money, consider traveling during the rainy season (May to November) when prices tend to be lower.
This is also a great time to visit the Maldives as the weather is still warm and the crowds are less.
We actually visited Maldives in the rainy season and before we got there we expected constant rain, wind and bad weather, while in reality it was beautiful sunny weather with a light breeze and calm water.
It did rain it's true, but that rain often came as a refresher to the constant tropical heat.
Your best bet is to try to arrange your trip, taking in consideration the steps we'll highlight here, and be as close to the start or to the end of the rainy season as possible to still benefit from the discounts as well as the good weather.
Just keep in mind that seasons are not exactly clockwork and give or take a few weeks, there might more or less rain if you plan on visiting during this season
3. Look for deals and discounts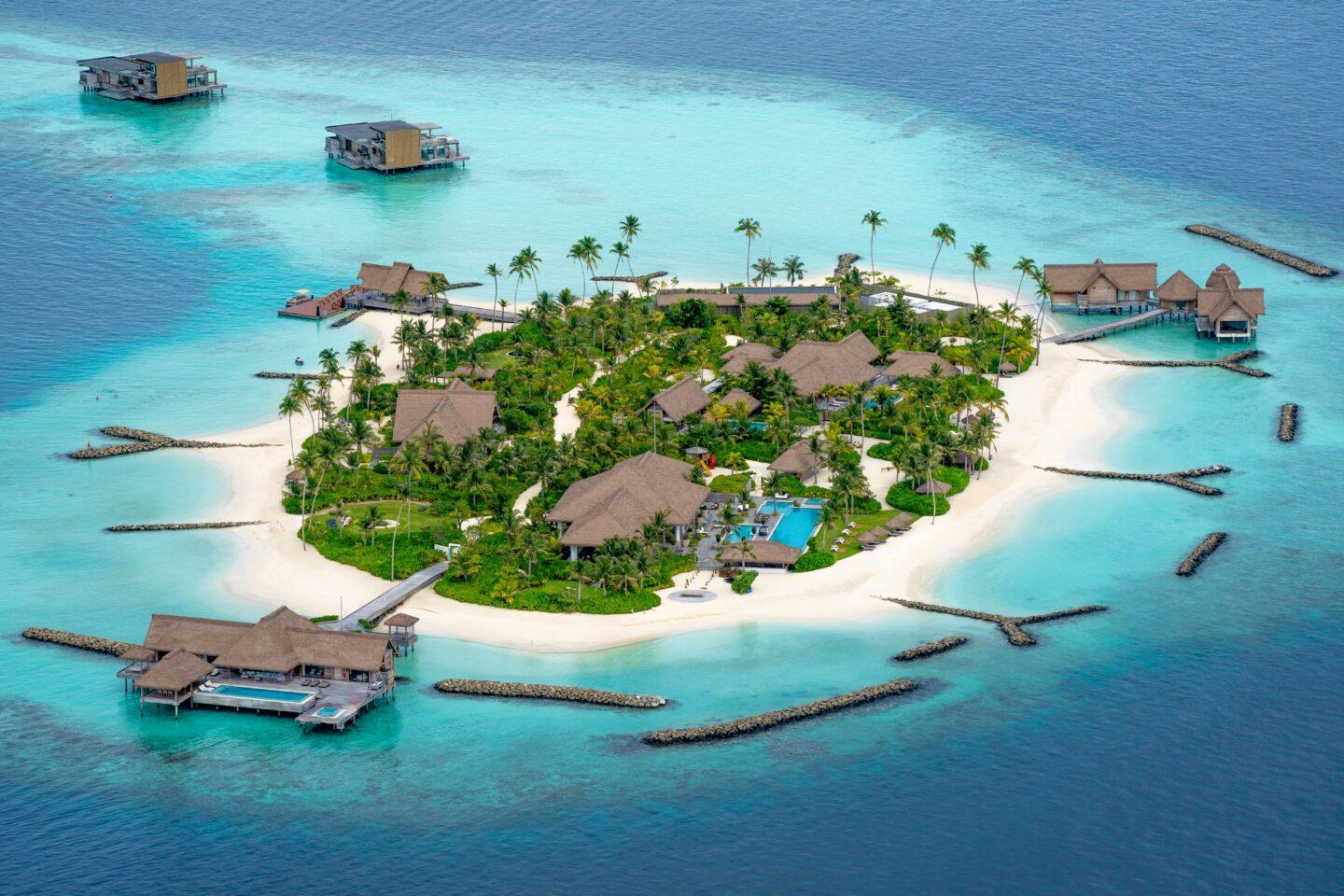 Another way to save money on your Maldives trip is to subscribe to airlines, hotels, tour operator newsletters.
Plenty companies offer exclusive discounts to subscribers, making it easier to save money on your Maldives trip. You can also set up price alerts for flights and hotels using websites like Kayak or Skyscanner, which will notify you when prices drop
Theres nothing worse for a company in the travel industry not to fill up every airplane seat or spare hotel room.
Many Maldives resorts and guesthouses offer deals and discounts throughout the year. Keep an eye out for promotions and special offers. And be sure to book early to take advantage of the best deals.
This can help you save on your accommodation, which can often be the most expensive aspect of your trip.
For more tips on how to save when it comes to hotels and Airbnb's feel free to check out my posts on this topic, here and here.
Once you arrive in the Maldives, be mindful of your expenses. Try to avoid pricey activities such as jetski's, diving, and seaplane rides. Instead opt for more budget-friendly options like swimming and sunbathing on the beach.
4. Be a local
Eating in local restaurants, taking ferries, and opting for local transport can save you money.
Instead of splurging on expensive activities, take advantage of the Maldives' natural beauty by taking a stroll along the beach, swimming in the crystal-clear waters, and exploring the coral reefs.
These activities are free and offer a great way to experience the Maldives' natural beauty.
Another way to save money while traveling in Maldives is to take part in free activities such as visiting local islands together with the locals, going on a sunset cruise, or exploring the local markets.
These types of activities offer a great way to experience the culture and lifestyle of this amazing place and still have some leftover cash.
5. Pack Smart
Another way to save money on your Maldives vacation is to pack smart.
When packing for your Maldives trip, it's important to keep in mind the weight and size limitations of your luggage. Many resorts and guesthouses have strict baggage policies, so it's important to pack only what you need. Consider leaving unnecessary items at home and bringing along travel-sized toiletries to save space and weight.
In addition to packing smart, bringing along essentials like sunscreen, insect repellent, and a reusable water bottle can save you money on these items once you arrive. While these may seem like small expenses, they can add up over the course of your trip. By bringing your own, you can save money and reduce your environmental impact
Staying in a guesthouse can also save you money while still providing you with the Maldives experience. Guesthouses are more affordable than resorts and offer a more authentic Maldives experience.
This can help you save on your accommodation. And also give you a chance to interact with the local people and learn more about the culture.
6. Be flexible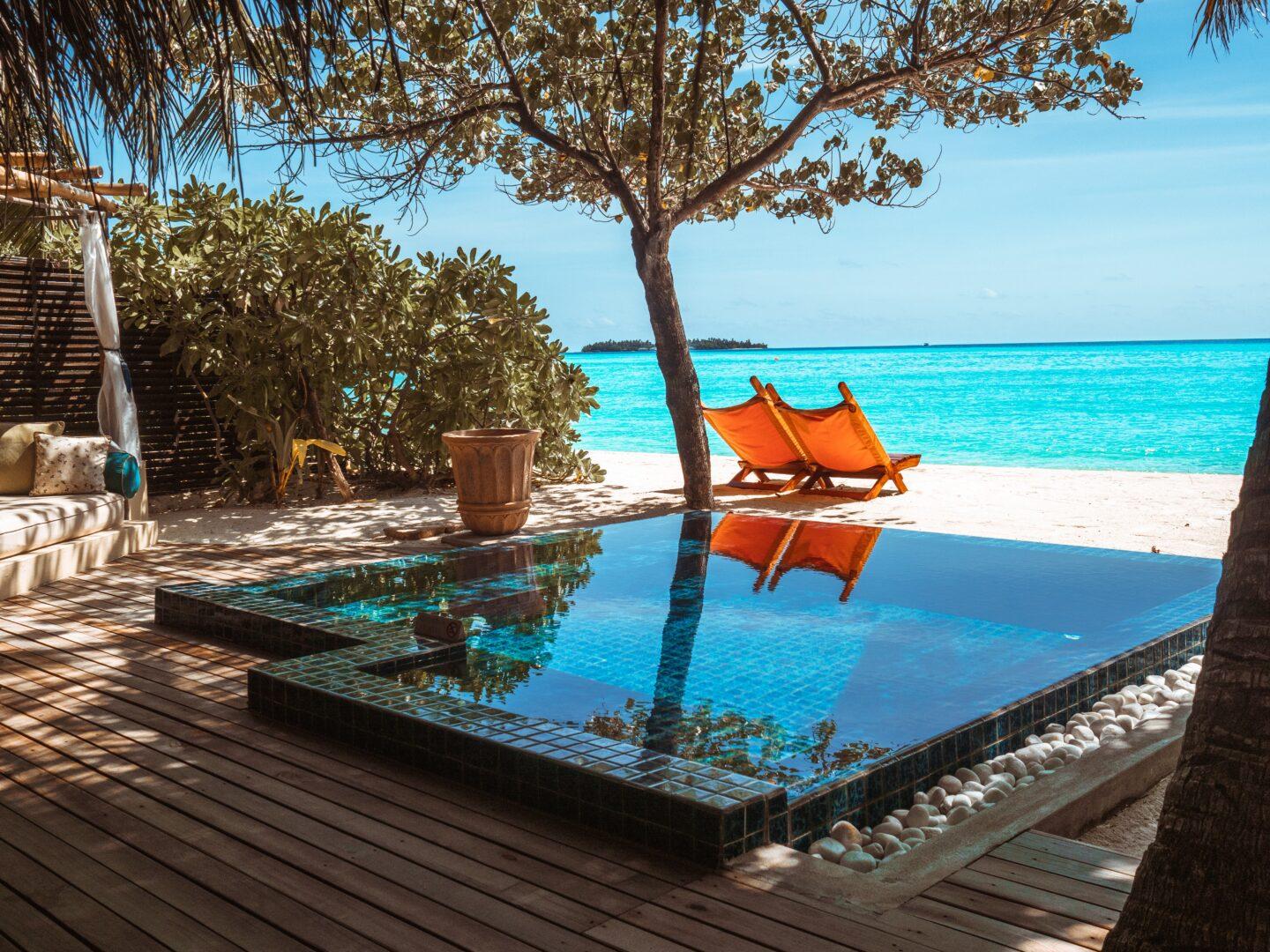 Another tip for budget travel in Maldives is to be flexible with your plans and be open to unexpected opportunities.
Sometimes, the best experiences come from spontaneous decisions and unplanned events. Being open to different options and not having a strict itinerary can lead to more affordable and unique experiences.
Additionally, by being flexible with your travel dates, you may be able to find better deals on flights and accommodations.
The Maldives is a Muslim country, and there are certain customs and traditions that you should be aware of. Be respectful of local culture and dress modestly when visiting local islands and villages.
This can also help you blend in and save money by avoiding touristy areas
Conclusion
In conclusion, the Maldives may be known for its luxury resorts, but budget travel to this tropical paradise is definitely possible.
With a bit of planning and research, you can find affordable accommodations and activities that still allow you to experience stunning natural beauty of the Maldives.
From finding budget-friendly islands and guesthouses. To considering the timing of your trip, and looking for deals and discounts. There are many ways to save money on your Maldives vacation.
With these tips in mind, you can have an unforgettable experience in the Maldives without sacrificing your budget. We absolutely loved our time in this tropical paradise and we are sure you will feel the same, especially if you use some of our tips from this article!
For more travel content and guides on anything from hidden spots to amazing restaurants, follow us on Instagram and Tiktok!
See you soon!