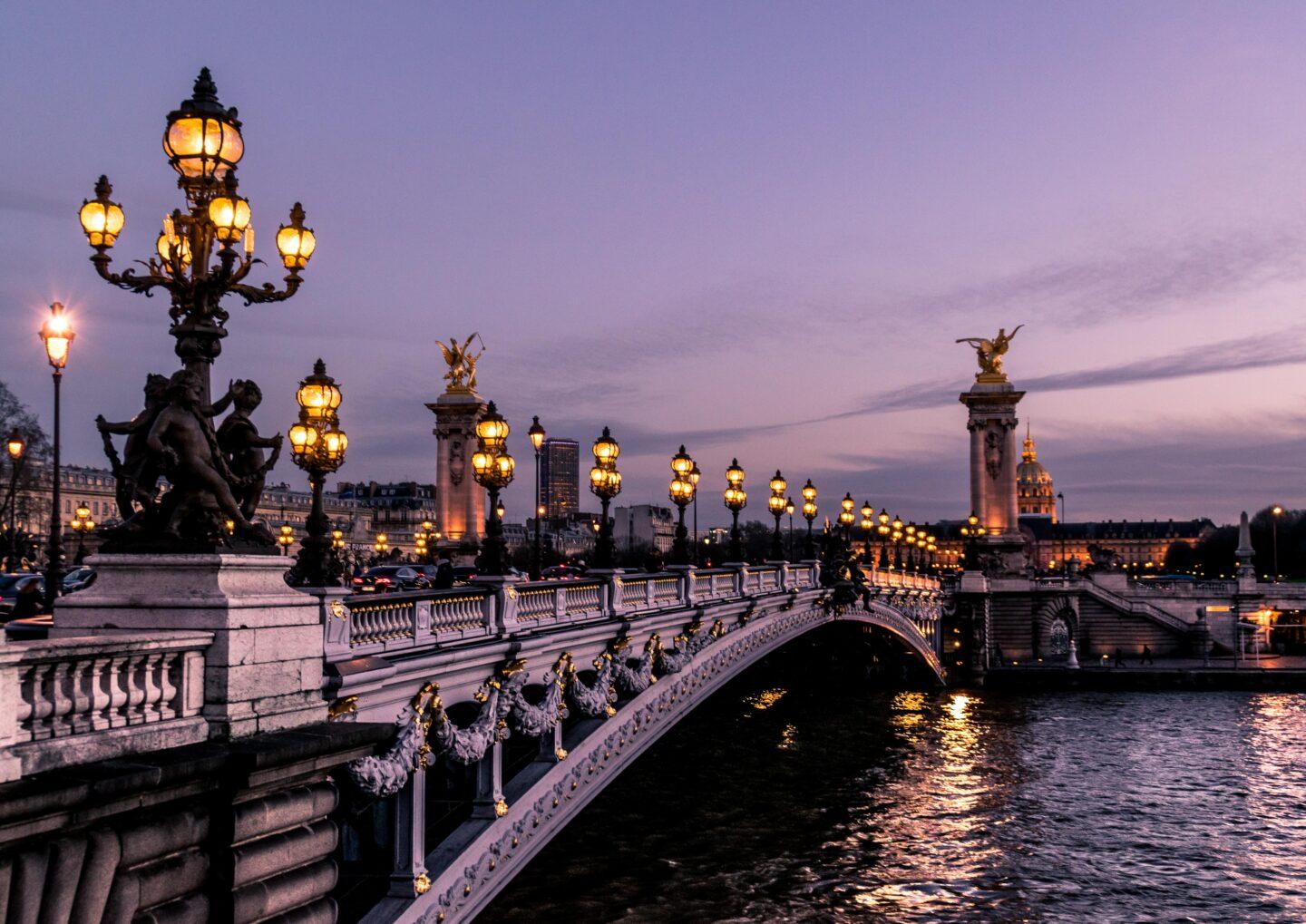 Bonjour! Ah it's 2023 and you are dreaming of packing your bags and moving to the Paris, the city of light, but wondering how much money you'll need to make the move?
Well, wonder no more! In this blog post, we'll explore the ins and outs of the costs associated with moving to Paris, and give you some tips on how to make the most of your money once you arrive.
So, grab a croissant and a café au lait, and let's dive in!
First things first: how much money should you have in the bank before you make the move?
The short answer is: it depends.
The amount of money you'll need will vary based on a number of factors, including your lifestyle, your housing preferences, and your job prospects.
In a nutshell how much it really costs will depend on a lot of factors, such as which part of the city you want to live in, what kind of income you have and how much are you willing to spend on activities such as restaurants and fun. But in rough estimates, around €3000 to €5000 to get everything set up in the first place, like rent, deposits, paperwork, transportation, buying stuff, etc. And then upwards of €1500 per month to live confortably.
Let's break it down further!
1. A place to stay
Let's start with housing. Rent prices in Paris can be quite high, particularly in popular neighbourhoods like Le Marais or Saint-Germain-des-Prés.
If you're looking for a studio or one-bedroom apartment in one of these areas, you can expect to pay anywhere from €800 to €1500 per month, depending on the size and location of the apartment.
Of course, if you're willing to live a bit further out from the city center, you can find more affordable options – but be prepared for a longer commute!
Assuming you'll need to pay a security deposit and a month's rent in advance, you should plan on having at least €3000 to €5000 available just for housing expenses when you first arrive.
If you're planning to buy an apartment instead of renting, you'll need to have a much larger sum of money available for a down payment and other associated fees.
Again this will vary greatly depending in which part(or should we say "arrondissement") of the city you find a suitable options.
A word on Arrondissements of Paris
We will go into much more detail about the peculiarities of each arrondissement and what make it special soon, so make sure you check it out!
In short, Paris is divided into 20 districts called arrondissements, each with its own distinctive character and landmarks.
The first arrondissement is home to the Louvre and Tuileries gardens, while the fourth has the Notre-Dame cathedral and Le Marais neighborhood. The seventh arrondissement boasts the Eiffel Tower and Invalides, while the sixteenth is known for its luxury boutiques and architecture.
The eighteenth is famous for the bohemian Montmartre and the Sacré-Cœur Basilica, while the twentieth has a vibrant artistic and cultural scene. Each arrondissement adds a layer to the unique charm of Paris, making it an exciting city to explore.
If you haven't yet found a place to stay, or you need to wait a bit more till the apartment is ready to move in, then apps like Airbnb and such can be of great help for a temporary solution.
Speaking of Airbnb, check out our full guide on: How to Pay Less and Stay More: The AIRBNB Travel Hack.
2. Eating and getting around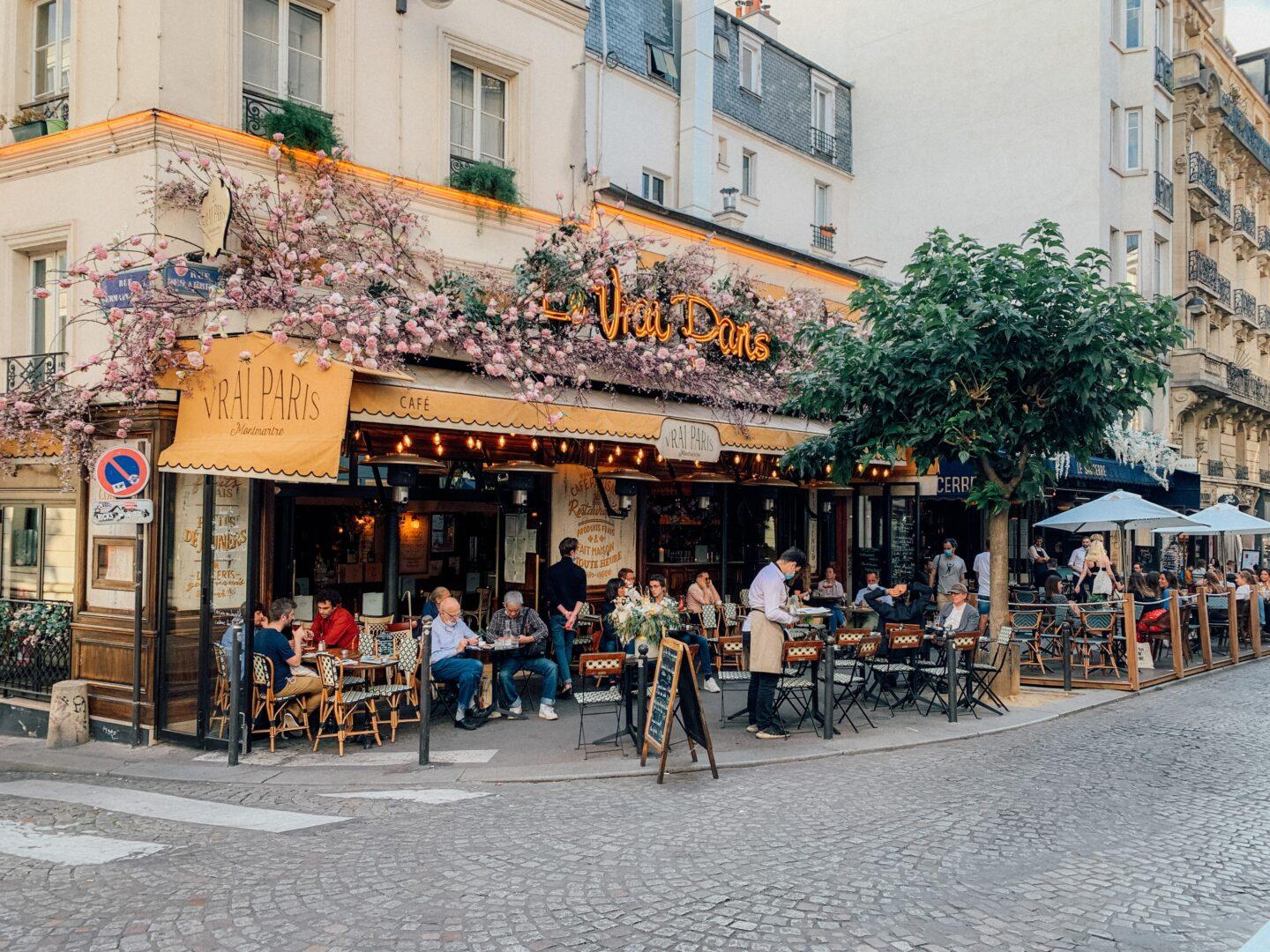 Next up: food and transportation. Eating out in Paris can be quite expensive, particularly if you're dining in touristy areas.
However, if you're willing to explore some of the city's more affordable neighborhoods, you can find plenty of delicious and reasonably-priced options. For example, you can grab a falafel sandwich in the Marais for just a few euros, or a tasty baguette sandwich from a boulangerie for around €5.
If you're planning to cook at home, you'll need to factor in the cost of groceries as well.
Prices can vary depending on where you shop, but on average, you can expect to spend around €50 to €100 per week on food for one person.
When it comes to transportation, the good news is that Paris has a fantastic public transportation system.
A single metro ticket costs €1.90, but if you plan on using the metro frequently, it's more cost-effective to buy a pack of ten tickets (a carnet) for €16.90.
If you're planning to explore more of France or Europe, you can also take advantage of the city's many train stations and airports.
So, how much should you budget for food and transportation each month?
Assuming you eat out a few times per week and cook at home the rest of the time, and use public transportation for your daily commute, you can expect to spend around €400 to €600 per month on these expenses.
3. Don't forget about healthcare
Now, let's talk about one of the biggest expenses associated with moving to Paris: healthcare.
Unlike many other countries, healthcare in France is largely government-funded, meaning that most residents are automatically enrolled in the national healthcare system.
However, you will still need to pay for some healthcare expenses out of pocket, including copays and deductibles.
To enroll in the national healthcare system, you'll need to have a French social security number, which you can apply for once you've arrived in the country.
Depending on your income, you may also be required to pay a monthly contribution to the system.
Assuming you're enrolled in the national healthcare system, you should plan on having at least a few hundred euros per year available to cover any out-of-pocket healthcare expenses.
Additionally, it's a good idea to invest in a private health insurance plan to supplement the national system and provide coverage for things like dental care or vision exams.
4. Having fun
Now, let's talk about one more expense that you'll need to consider: leisure activities.
After all, one of the best things about moving to Paris is being able to take advantage of all the amazing cultural and entertainment offerings the city has to offer.
From museum exhibitions to theater performances to live music shows, there's always something to do in Paris.
Of course, these activities can add up quickly. A ticket to the Louvre will set you back €15, while a ticket to a movie theater can cost around €10.
If you're planning to attend concerts or other live events, ticket prices can vary widely depending on the performer and the venue.
We wrote extensively on how you can travel on a budget and keep costs down, tips that most certainly are useful for a city like Paris, you can check them out here and here!
Assuming you want to be able to enjoy a few leisure activities each month, you should plan on setting aside at least €100 to €200 per month for these expenses. Of course, if you're on a tight budget, there are also plenty of free or low-cost activities you can take advantage of, like visiting public parks or attending art exhibitions.
So, what's the bottom line? Assuming you're planning to rent an apartment in a moderately-priced neighborhood, eat out a few times per week, use public transportation, enroll in the national healthcare system, and enjoy a few leisure activities each month, you should plan on having at least €2000 to €3000 per month available to cover your expenses.
Of course, if you're willing to live more frugally, you may be able to get by on less – but it's always a good idea to have a financial cushion in case of unexpected expenses.
Now, here are a few more tips on how to make the most of your money once you've arrived in Paris:
Take advantage of free or low-cost activities. Paris is full of amazing parks, museums, and cultural events that won't cost you a dime (or won't cost much). Check out websites like Time Out Paris or Paris.fr for listings of free or low-cost events happening around the city.
Shop at outdoor markets. Paris is famous for its outdoor markets, where you can find fresh produce, cheese, meat, and other groceries at reasonable prices. Plus, shopping at markets is a great way to immerse yourself in Parisian culture and practice your French!
Use a bike or scooter for short trips. If you're only going a few kilometers, consider renting a bike or scooter instead of taking the metro or a taxi. This can be a more cost-effective and environmentally-friendly way to get around the city.
Buy a Navigo pass. If you plan on using public transportation frequently, consider buying a Navigo pass, which gives you unlimited access to the metro, buses, and trains for a flat fee. Depending on your usage, this can be more cost-effective than buying individual tickets or carnet packs.
Look for deals on dining out. Many restaurants in Paris offer prix fixe menus or lunch specials that can be more affordable than ordering a la carte. Additionally, some restaurants offer discounts or special deals through websites like The Fork or Groupon. For this Google maps has a neat feature that allows you to find great places to eat even if you don't know anyone yet and are wondering where to go. We went into more detail in our article: How to Find the Top Spots in a City With Google Maps.
Conclusion
So, there you have it: a guide to how much money you should have when moving to Paris, plus some tips on how to make your money go further once you're there.
Of course, everyone's financial situation is different, so be sure to tailor your budget to your own needs and preferences. Bonne chance, and enjoy your new life in the City of Light!
For more travel content and guides on anything from hidden spots to amazing restaurants, follow us on Instagram and Tiktok!
See you soon!