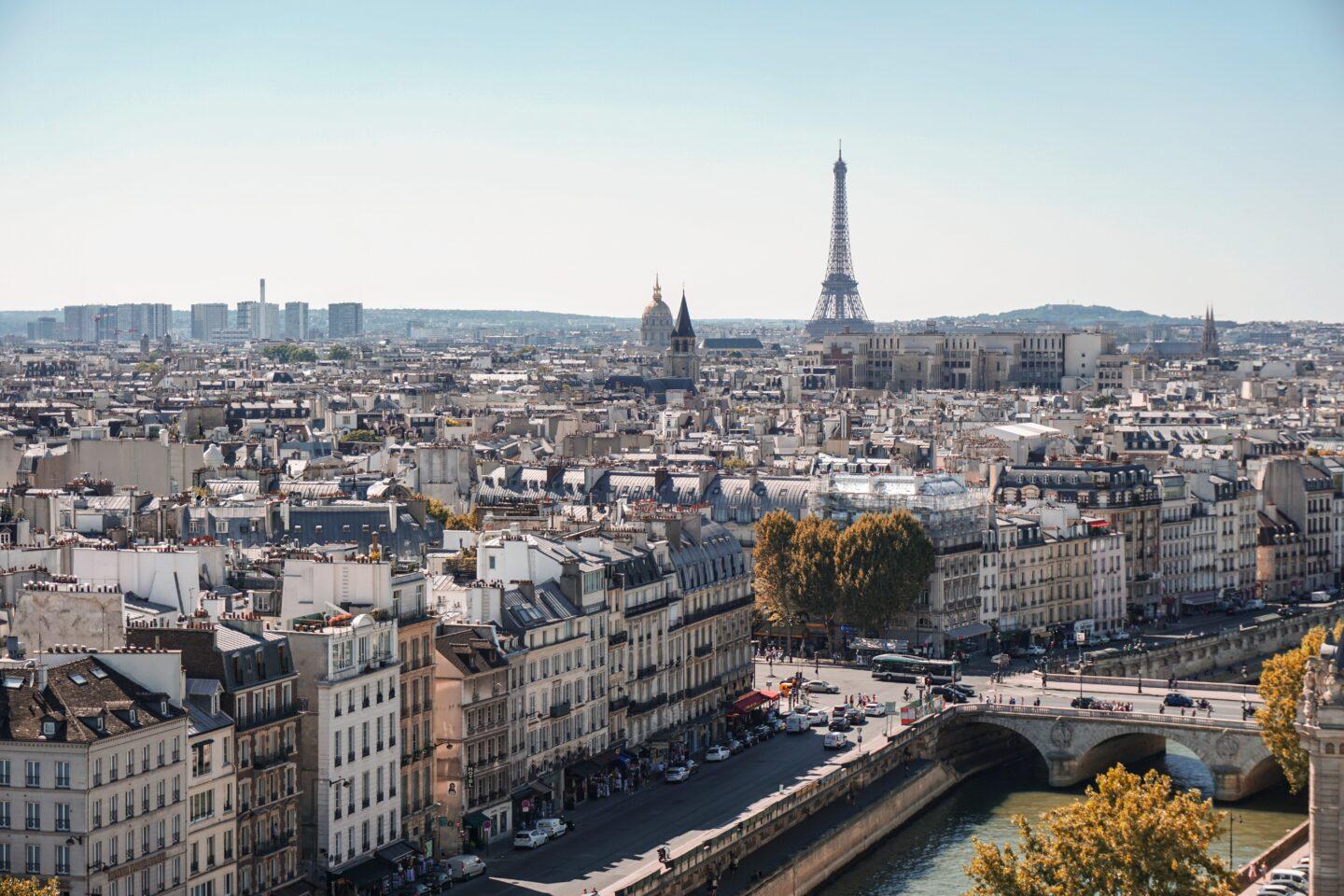 Paris is a city where you can spend weeks, months and years and still not discover everything. It's beauty is unmatched and it should be on all travellers itinerary.
With so much to see and do, it can be challenging to plan a trip to Paris, especially if you have limited time.
But fear not, because with careful planning and some insider tips, you can experience some of the best that the city has to offer in just 48 hours.
As a self-proclaimed Francophile, I've spent countless hours exploring the City of Light and have put together the ultimate itinerary for a two-day trip to Paris.
From iconic landmarks to hidden gems, this itinerary covers it all. So pack your bags, grab your passport, and get ready for a whirlwind adventure through the streets of Paris.
Get ready to indulge in delicious pastries, sip on strong coffee, marvel at world-famous art, and soak up the romantic ambiance that only Paris can offer.
Day 1
9:00 am – Start your day with a croissant and coffee
No trip to Paris is complete without starting your day with a warm, buttery croissant and a strong cup of coffee.
Head to one of the city's many cafes, such as Café de Flore or Les Deux Magots, for a traditional French breakfast. These are one of the most known and popular with tourists.
However Paris is full with small, picturesque corner coffee places that look like in the movies. I've never been a coffee place, boulangerie or patisserie where i left disappointed.
So if you want a bit more of a true Parisian start to your day, walk down the street and see a place that caches your eye and pretend to be one of the locals!
10:00 am – Visit the Louvre
After breakfast, head to the Louvre Museum, one of the world's largest and most famous museums.
With over 35,000 works of art, it's easy to get lost in the Louvre for hours. So be sure to plan your visit accordingly. Some of the must-see pieces include the Mona Lisa, Winged Victory of Samothrace, and Venus de Milo.
The Louvre Museum cannot be fully visited in 2 hours, or even a day. Of course you can speedrun it but that defeats the point of it. Instead be flexible with your time and spend as much time there as you would like.
There are also options offered by the museum for fast track if you just want to see the more famous art works. As you can see, next on our list is lunch.
However if you are mesmerised by the art and culture of the museum, rest assured, that on the grounds there are bistros and places to eat for a quick lunch. All the while not having to leave the museum.
12:00 pm – Lunch at a local bistro
After exploring the Louvre, take a break for lunch at a local bistro.
Some of my favorites include Chez L'Ami Jean and Au Pied de Cochon, which serve up classic French dishes like escargots and coq au vin. Escargots are something you need to try at least once! But if you're not ready yet most places offer nice and refined food, depending where you go.
Another personal favorite is onion soup. And theres no place in the world where it tastes so delicious as in France.
2:00 pm – Walk along the Seine River
Take a leisurely stroll along the Seine River, to burn off those croissant calories.
You'll pass by some of the city's most iconic landmarks. Think of Notre-Dame Cathedral, the Eiffel Tower, and the Pont des Arts, also known as the Love Lock Bridge.
If you don't feel like walking then you're in luck as there are plenty of bateaux, boats in French, that will offer you historic cruises up and down the river.
6:00 pm – Dinner at a local brasserie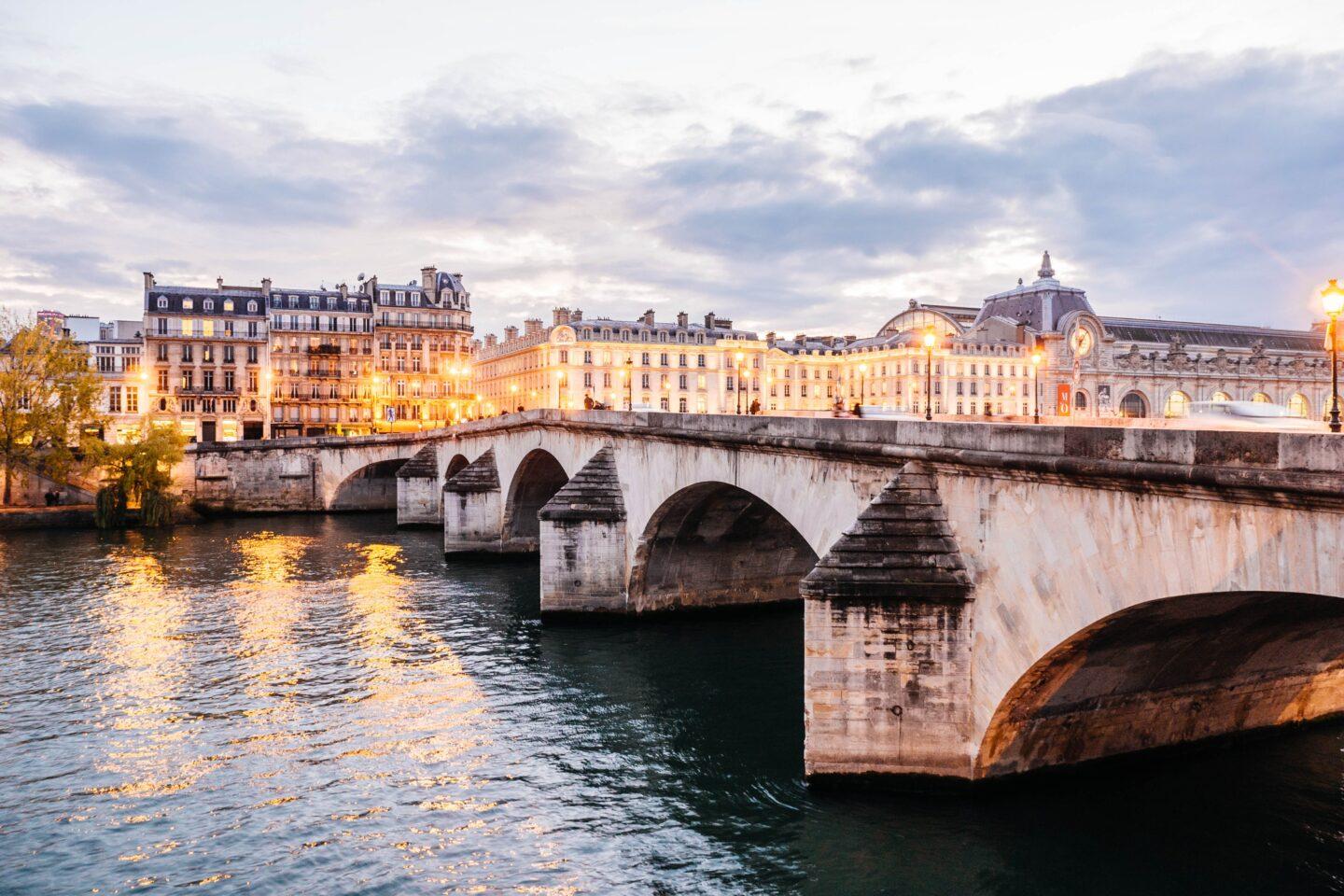 French food is considered one of the best in the world.
They have truly made cooking and art, and that art is best put on display in Paris.
For dinner, head to a local brasserie for a hearty meal and some French wine. Some of my favorites include Bistrot Paul Bert and Le Comptoir du Relais, which serve up classic French dishes like steak frites and other classics.
You do not need to go to the fanciest or most expensive restaurants to have an amazing culinary experience. Most locals prefer the petite places, and corner restaurants that offer a cozy atmosphere and chill vibe.
When i am in Paris i always seek those out. I travel a few streets away from the main touristic boulevards and enjoy discovering new places for the first time.
8:00 pm – Climb the Eiffel Tower
It's not much to say about the Eiffel tower that you do not know yet.
It's the quintessential part of any itinerary to Paris. You've seen it everywhere in movies, shows, Instagram and everywhere in between.
So it's fitting to end your first day in Paris with a visit to the Eiffel Tower. You can climb to the top for stunning views of the city at night. Or simply admire the tower from below with a glass of champagne in hand.
Just make sure to buy the tickets online as the crowds there seem infinite.
Be prepared however for some waiting. And if you are feeling sporty that day, you could even take the stairs up. Get your steps in!
Day 2:
9:00 am – Breakfast at a local patisserie
Start your second day in Paris with breakfast at a local patisserie, where you can indulge in some of the city's best pastries and baked goods.
I know we suggest this in the first day, but it would be a shame not to enjoy those amazing pastries again. Some of my favorites include Pierre Hermé and Ladurée, which are known for their macarons and other sweet treats.
And don't worry we are going to burn those calories away with what comes next.
10:00 am – Visit the Palace of Versailles
No Paris itinerary would be complete without a trip to the Palace of Versailles.
A grand royal château located just outside of Paris. Explore the ornate rooms and gardens, and don't miss the Hall of Mirrors, which is lined with 357 mirrors and overlooks the gardens.
1:00 pm – Lunch in Versailles
After your visit to the Palace of Versailles, have lunch at one of the local restaurants in the area.
Some options include Le Jardin d'Akiko, which serves up delicious Japanese cuisine, or Le Potager du Roi, which offers farm-to-table French dishes.
3:00 pm – Explore Montmartre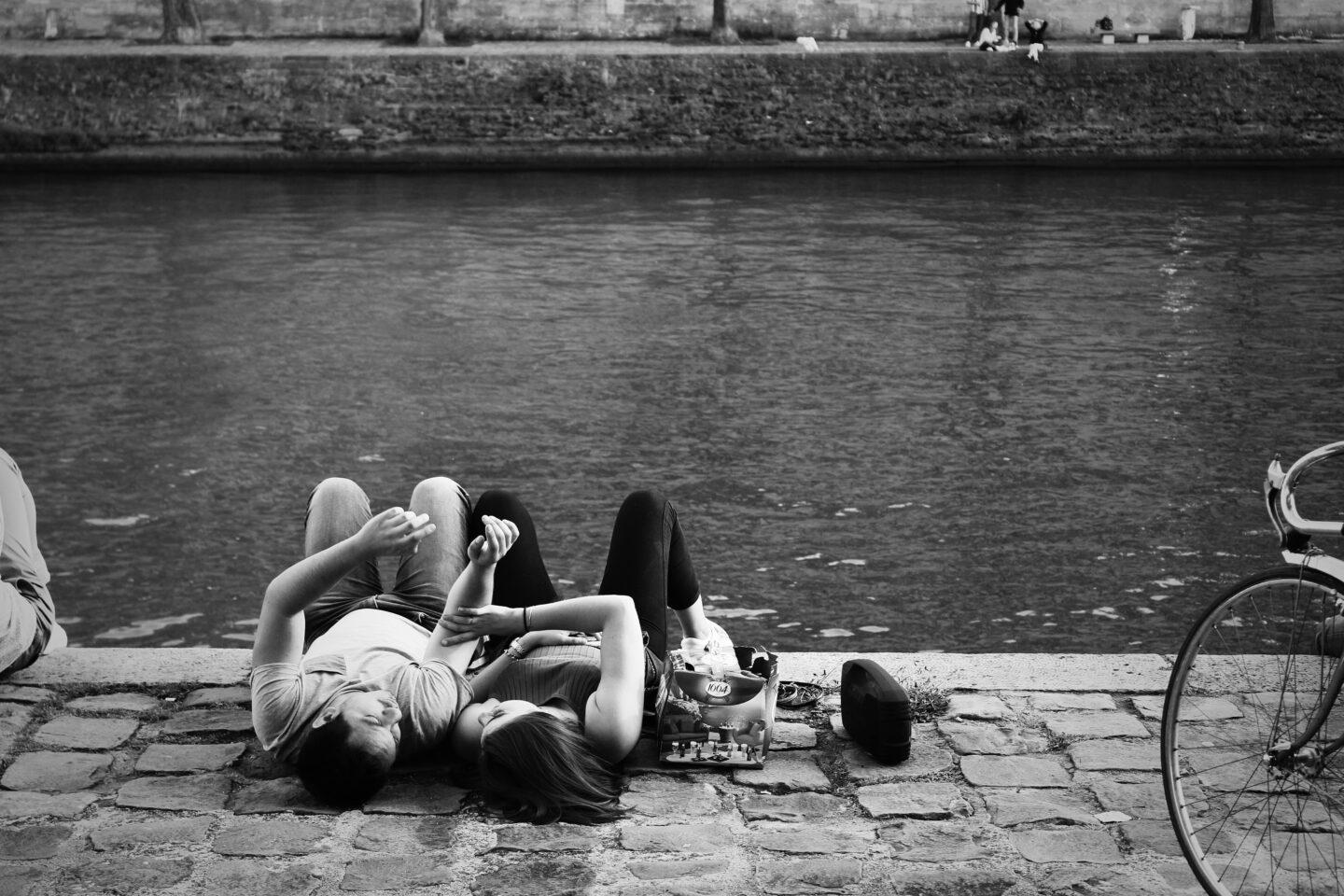 We mentioned Montmartre before in our Guide to the Arrondissements of Paris, so feel free to check that article out too.
Spend the rest of your afternoon exploring the bohemian neighborhood of Montmartre. This historic district is known for its narrow streets, colorful houses, and picturesque views of the city.
Be sure to visit the iconic Sacré-Cœur Basilica, which sits atop a hill and offers stunning views of Paris. Just make sure to take your time and loose yourself on the beautiful streets filled with small restaurants, cafes and culture.
Take in the feel of Paris.
6:00 pm – Dinner at a trendy restaurant
Since this is the last day of this Paris itinerary, it's time to treat yourself and head to a trendy restaurant for dinner.
Some of the hottest spots in the city right now include Septime, which offers a contemporary take on French cuisine, and Clown Bar, which is known for its innovative small plates.
Coco is another option, where you even have the chance to see some of the celebrities of Paris and Hollywood. But if you are on a tight budget, just select one of the local places as you will not be disappointed. Speaking of budget, we've written extensively on how to travel cheap.
Feel free to check out this and this articles for more tips and tricks on travelling on a budget!
8:00 pm – Attend a show at the Moulin Rouge
End your trip to Paris with a visit to the world-famous Moulin Rouge.
Here you can experience the glitz and glamour of the city's cabaret scene. Enjoy a glass of champagne as you watch the dazzling show, complete with acrobatics, dance, and music.
Relax and enjoy the show and let the night surprise you.
Alternatives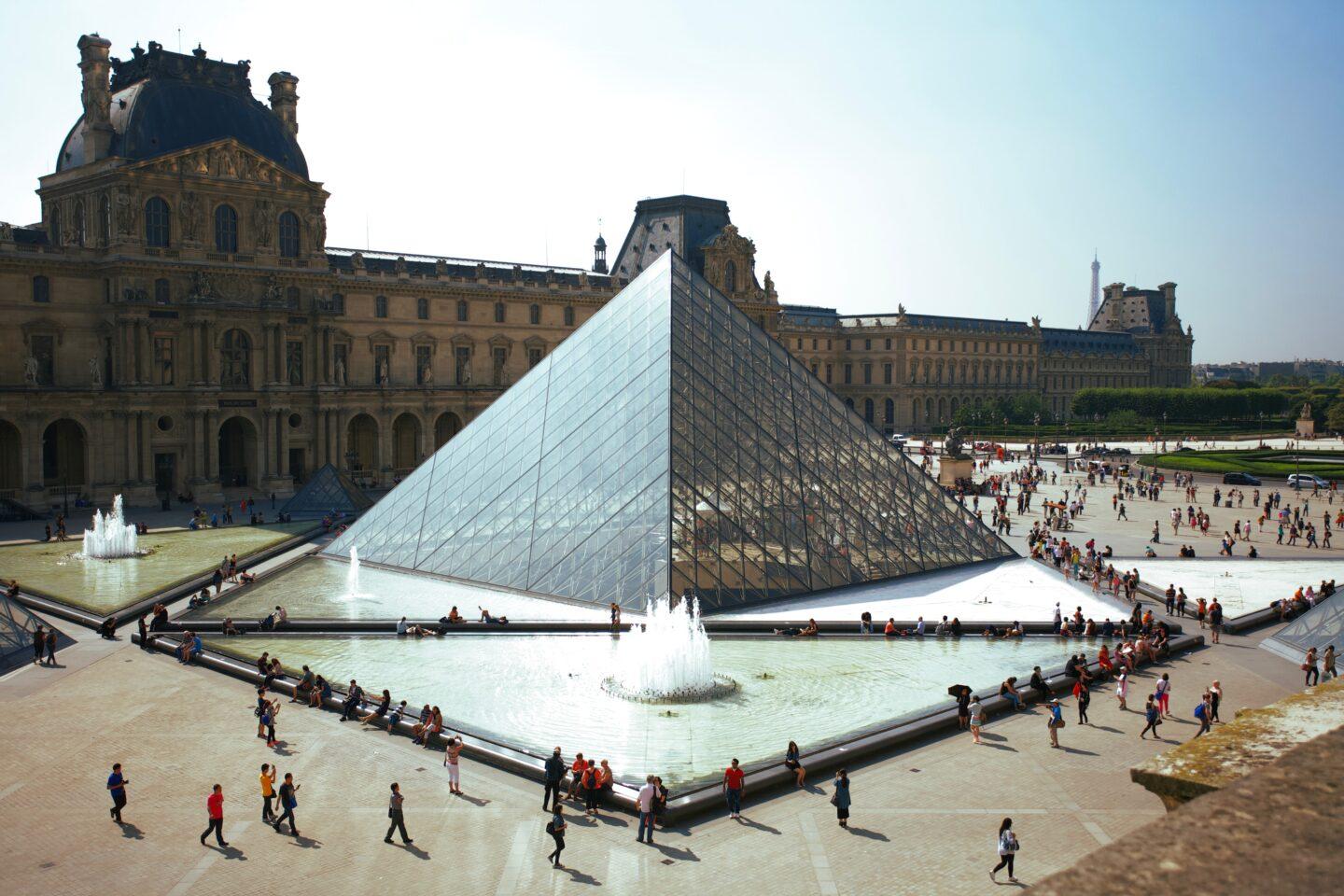 While this Paris itinerary is based on personal experience and preference, there is still so much to see and discover.
So if some of the suggestions are not to your liking, take a look at some alternative activities and sights that we recommend:
Visit the Musée d'Orsay – This museum houses an impressive collection of Impressionist and Post-Impressionist art. Works include Van Gogh, Monet, and Renoir.
Take a food tour – Experience the culinary delights of Paris by taking a food tour, which can include stops at local markets, bakeries, and cheese shops.
Explore the Canal Saint-Martin – Take a leisurely walk or bike ride along the picturesque Canal Saint-Martin, which is lined with cafes and restaurants.
Visit the Catacombs – Descend into the underground tunnels of the Catacombs of Paris, which are filled with the remains of over six million people.
Explore the Père Lachaise Cemetery – Visit the final resting place of many famous figures, including Jim Morrison, Edith Piaf, and Oscar Wilde, at the historic Père Lachaise Cemetery.
Conclusion
Overall, Paris is a city that's rich in history, culture, and cuisine, and it's definitely possible to see some of the best that the city has to offer in just 48 hours.
With careful planning and a sense of adventure, you can create your own ultimate itinerary for a weekend in Paris.
For more travel content and guides on anything from hidden spots to amazing restaurants, follow us on Instagram and Tiktok!
See you soon!