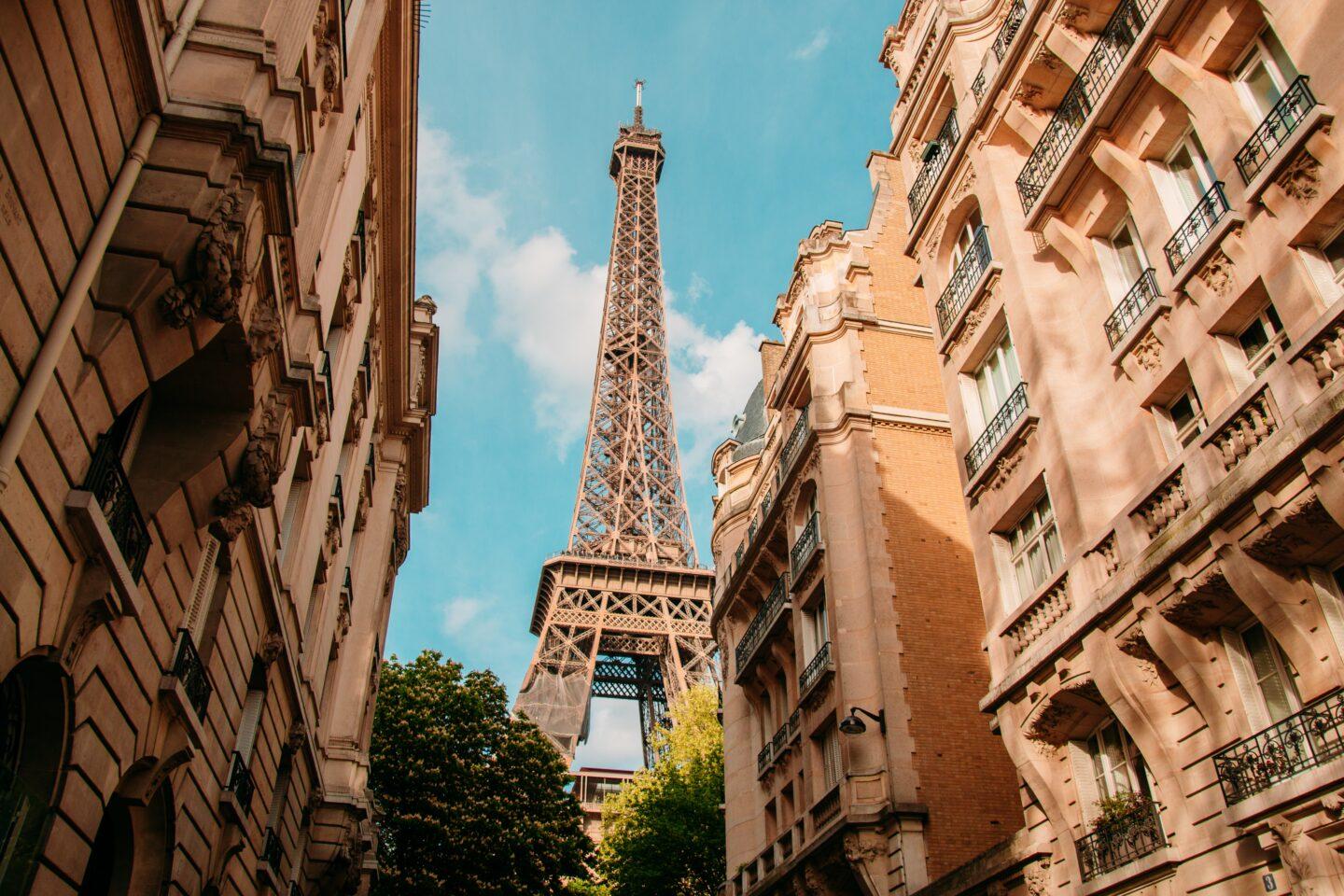 Paris is a city that has captured the hearts and imaginations of travelers for centuries.
From its world-renowned landmarks like the Eiffel Tower and Notre-Dame to its charming cafes and bistros, Paris is a place that offers something for everyone. However, with so much to see and do, it can be overwhelming for first-time visitors to plan their itinerary
As a frequent visitor to Paris, I have plenty of dos, don'ts, and musts to share with you for your upcoming week in the City of Light.
We already covered some main things that you need to do and visit if you are in Paris for a weekend, so i suggest you start with that article.
Everything we wrote about there stands true here, with the exception that the itinerary was much more concentrated to pack full the weekend.
However if you have a bit more time and want to enjoy Paris properly then this week itinerary should give you some inspiration.
Paris is a city that will take you months if not years to fully discover but with this list of dos, dont's and musts we plan to cover most of the essential things to make your trip here memorable.
Be it either that you visit it as a tourist, decided to move there for a week or more as a remote worker or everything in between, we've got you covered.
So grab a croissant and a café au lait, and let's dive in!
The Dos
1. Do visit the Eiffel Tower
Of course, no trip to Paris is complete without a visit to the Eiffel Tower.
It's the most iconic landmark in the city and a must-see attraction. Whether you take the stairs or the elevator to the top, the view is breathtaking.
Im pretty sure you know most things you need to know about this attraction so i will not bore you with the details here. However i suggest you buy the tickets online as the line to get in can be quite long.
2. Do explore the neighborhoods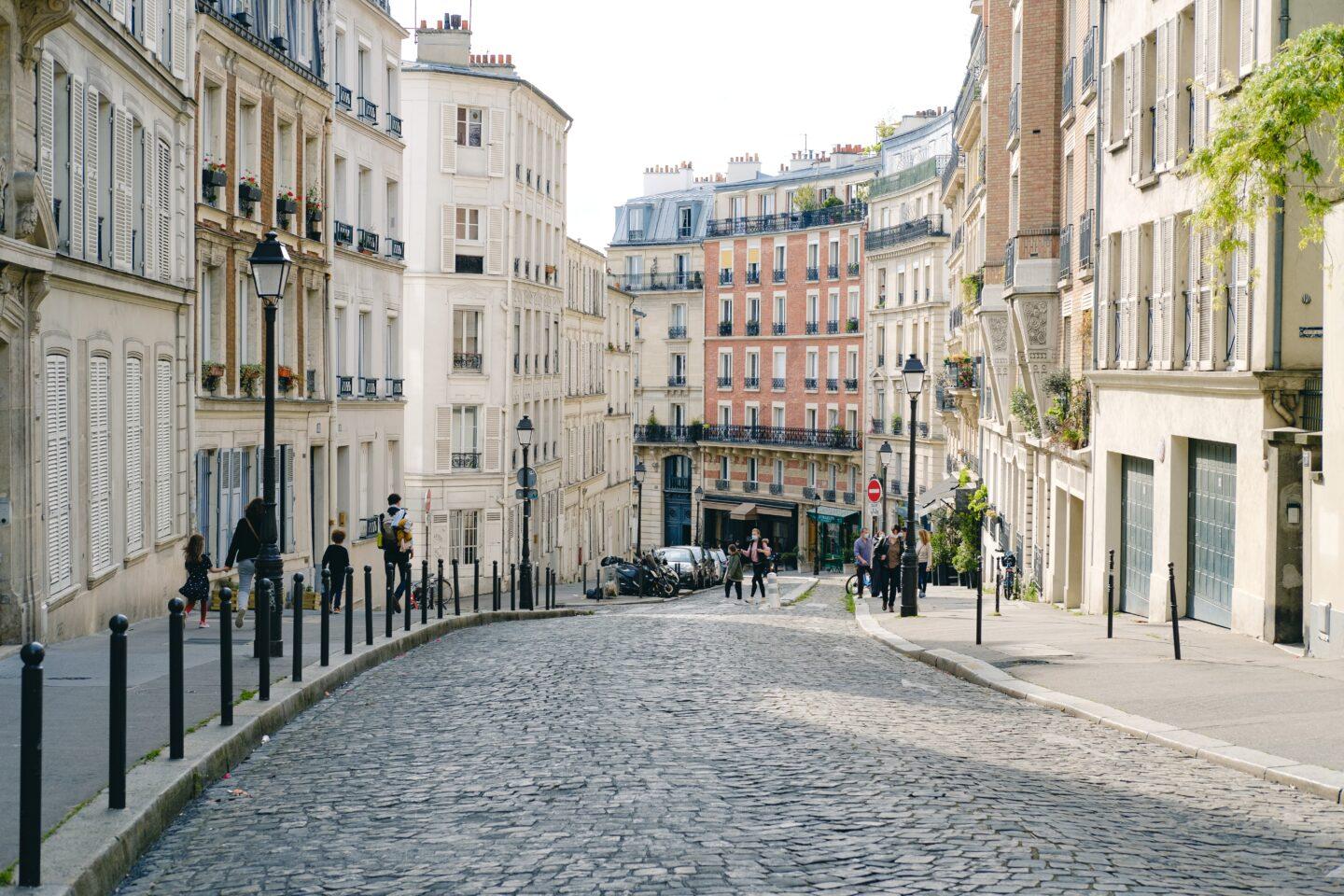 Paris is divided into 20 arrondissements, each with its own unique character.
We've written a whole article on this topic, covering their uniqueness and what makes them special, so to learn more check out: A guide to the arrondissements.
But in a nutshell be sure to wander through the Marais, Montmartre, and Saint-Germain-des-Prés neighborhoods to get a taste of local life. You'll find hidden gems, charming boutiques, and plenty of cafés and restaurants.
3. Do indulge in French cuisine
French cuisine is arguibly one of the best in the world.
No matter if you choose the very basic of restaurant or the highest Michelin star ones, theres something for everyone's tastebuds. From croissants and macarons to escargot and steak frites, Paris is a food lover's paradise.
Be sure to try some of the local specialties and savor every bite. And don't forget to pair your meal with a glass of French wine!
4. Do visit the Louvre
One of the largest and most famous museums in the world, the Louvre is home to thousands of works of art, including the Mona Lisa.
Even if you're not a big fan of museums, the Louvre is a must-see for its impressive architecture and rich history. This museum is so large that we would recommend taking at least one day to visit it.
One day in the Louvre means a fast track of the most famous works of art. But there are so many more and if you're a museum aficionado then you will want to take your time and fully enjoy this amazing museum.
5. Do take a river cruise: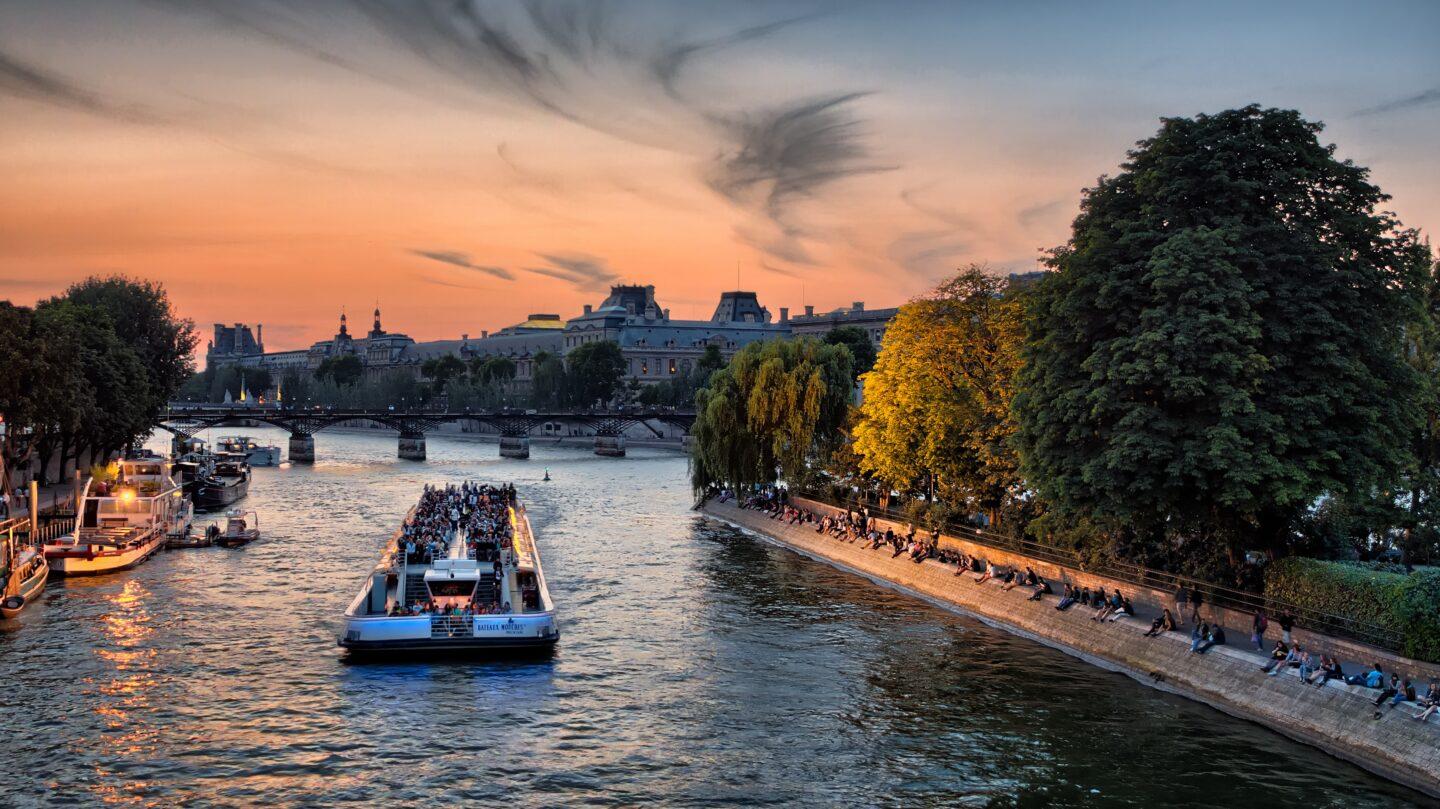 Seeing Paris from the Seine River is a unique and romantic experience.
You'll pass under the city's bridges and see the Eiffel Tower and Notre-Dame from a new perspective. There are plenty of river cruise options to choose from.
Some offer lunch and romantic dinners. There's an option for every budget. Even the cheapest curises will give you an isight into the history of the city and its arhitecture.
So don't feel the need to dish out more for a more expensive cruise, unless you want some other benefits, like food. When travelling it's always a good idea to keep an eye on your budget and spend your money in a smart way.
We've covered these subjects in a couple of articles on How to travel the smart way and How to travel with 25$ a day. Make sure to check them out!
6. Do learn a few French phrases
While many Parisians speak English, it's always polite to make an effort to speak a few words of French.
Learn how to say "Bonjour" (hello), "Merci" (thank you), and "Au revoir" (goodbye), and you'll be off to a good start. After all knowing another language is always helpful.
French is an international language after all, spoken in a lot of countries around the world, as well as it sounds beautiful.
7. Do take advantage of public transportation
Paris has an excellent public transportation system, including the metro and buses.
It's an affordable and efficient way to get around the city, and you'll save yourself the hassle of finding parking.
Buses and metros come on time and are a life saver especially in the morning rush hour. There's also Metro line 6 with will give beautiful and inspiring views of the Eiffel Tour. It's a must see!
The Dont's
1. Don't be rude
Parisians are known for their bluntness, but that doesn't mean you should be rude or disrespectful.
Always say "Bonjour" and "Merci" and try to speak a few words of French. Having lived in the Netherlands for a while i got used to blunt people and i learned to appreciate it.
However if you're not used to it don't take it to the heart and just accept it as a way of life here. The bonus part is that you can also be blunt back to them too!
2. Don't rush
Paris is a city to be savoured, not rushed through.
Take your time to explore and enjoy the sights, sounds, and flavors of the city. There's so much to see and almost every corner has a story to tell and a place in history.
And indeed plenty of time history was made in Paris and still is. From the picturesque neighbourhoods to the fancy shopping streets, to parks and alleys, everywhere you are surrounded by beauty and history.
3. Don't limit yourself to tourist hotspots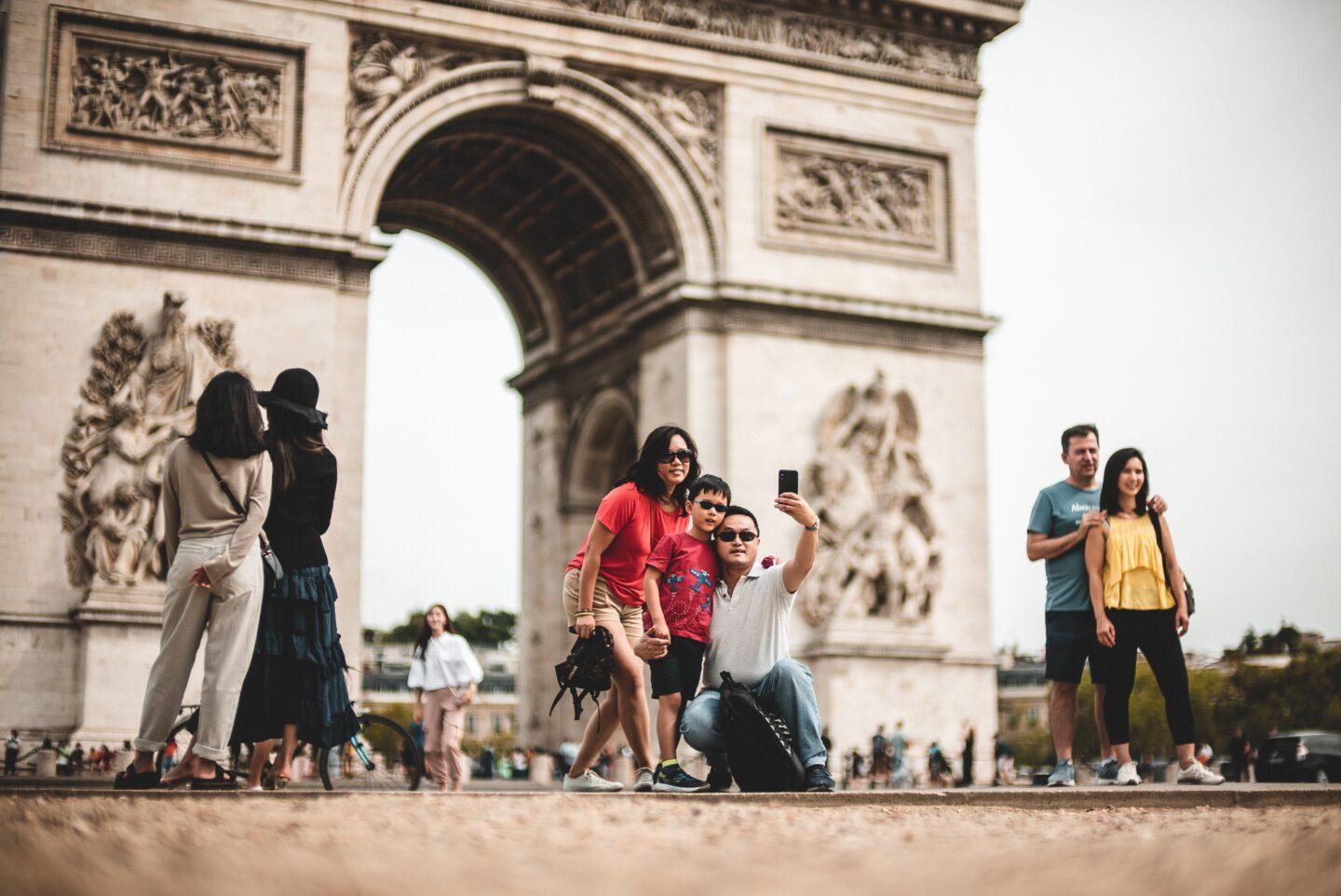 While the Eiffel Tower and the Louvre are must-see attractions, there is so much more to Paris than just the tourist hotspots.
Be sure to explore some of the lesser-known neighborhoods and hidden gems. There's nothing wrong with tourist hotspots if you're in a place for a short while.
However if you have the change to be there for longer, say a week, then by all means enjoy the tourist hotspots.
But make sure to also explore the lesser known parts of Paris, to get a feel for how life really is in the city of love!
4. Don't forget to take breaks
Paris can be overwhelming, so be sure to take breaks and rest your feet.
Grab a coffee at a local café or relax in one of the city's many parks. With so many things to do and see, it might be tempting to stuff your schedule full.
But i would urge against it because it's important to take your time and visit at your own pace. See a nice corner boulangerie that you like? Go for a croissant. See that nice boutique shop with interesting creations? Go check it out.
Explore at your own pace and reward yourself for your discoveries. In the end you want to remember the moments you had and not the rush to get to them.
The Musts
1. Must visit Notre-Dame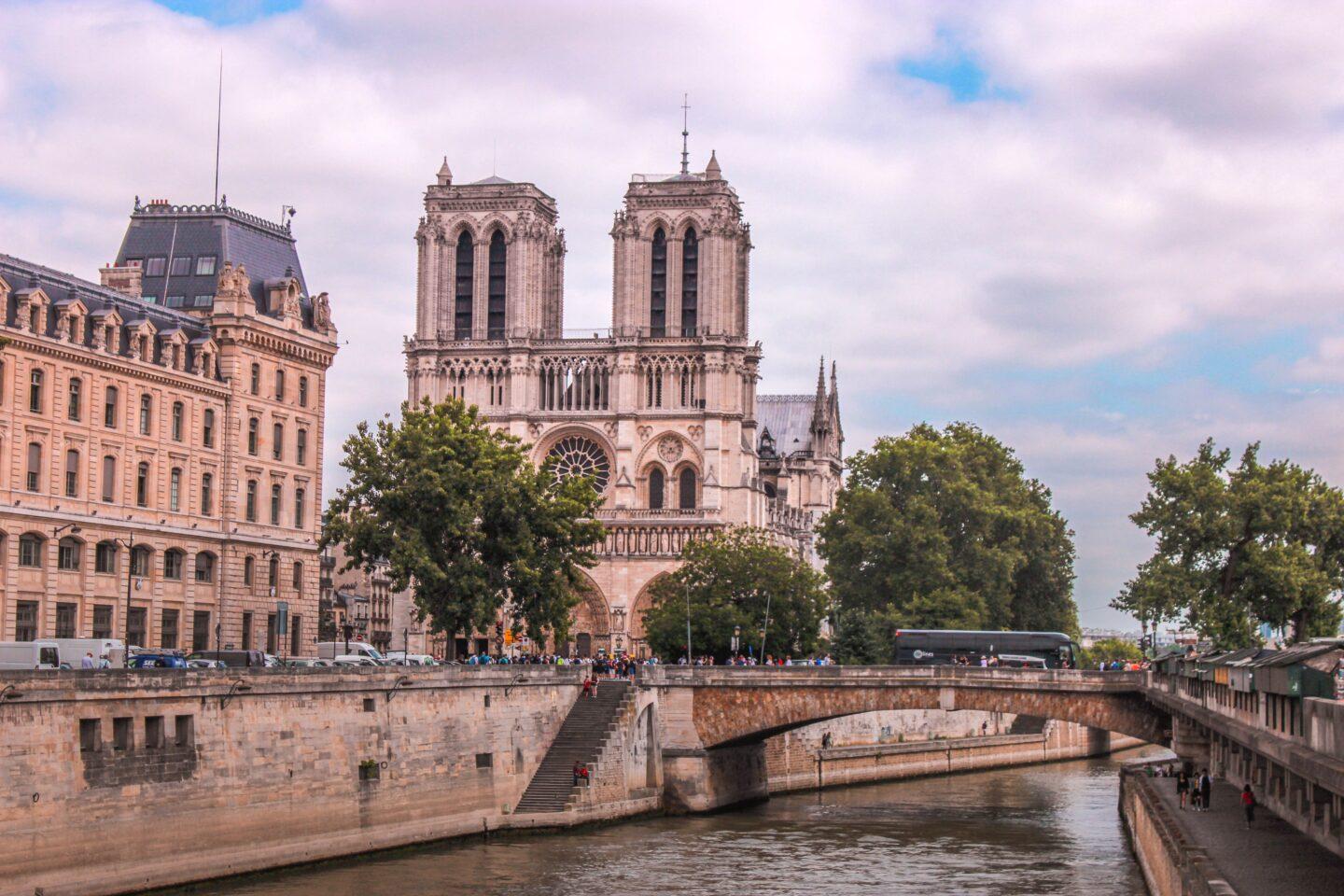 Although the cathedral suffered a devastating fire in 2019, it remains a symbol of Paris and its history.
Be sure to visit and pay your respects. This is not about religion as much as it is about an international landmark.
There are multiple Notre-Dame cathedrals in France, but the one in Paris holds a symbolic role in the city.
2. Must shop at a local market
Paris is home to many lively markets, where you can find everything from fresh produce to antiques.
The Marché d'Aligre and Marché aux Puces de Saint-Ouen are two of the most popular. Think of scenes taken right out of movies. It can be loud. It can be busy. It will be exciting.
And you might even come back with bags full of fruits, vegetables and bagguets.
3. Must try macarons
These delicate, colourful cookies are a Parisian specialty.
Ladurée and Pierre Hermé are two of the most famous macaron makers in the city. So many flavours to choose from. Try one or try them all!
4. Must stroll along the Champs-Élysées
This famous avenue is lined with shops, cafes, and theaters, and leads to the Arc de Triomphe.
It's the perfect place for a leisurely stroll or a bit of window shopping. This is where you can see celebrities and movie stars. A place with beautiful, but also very expensive shops.
Oh and let's not forget the 9€ coffees.
5. Must take a day trip to Versailles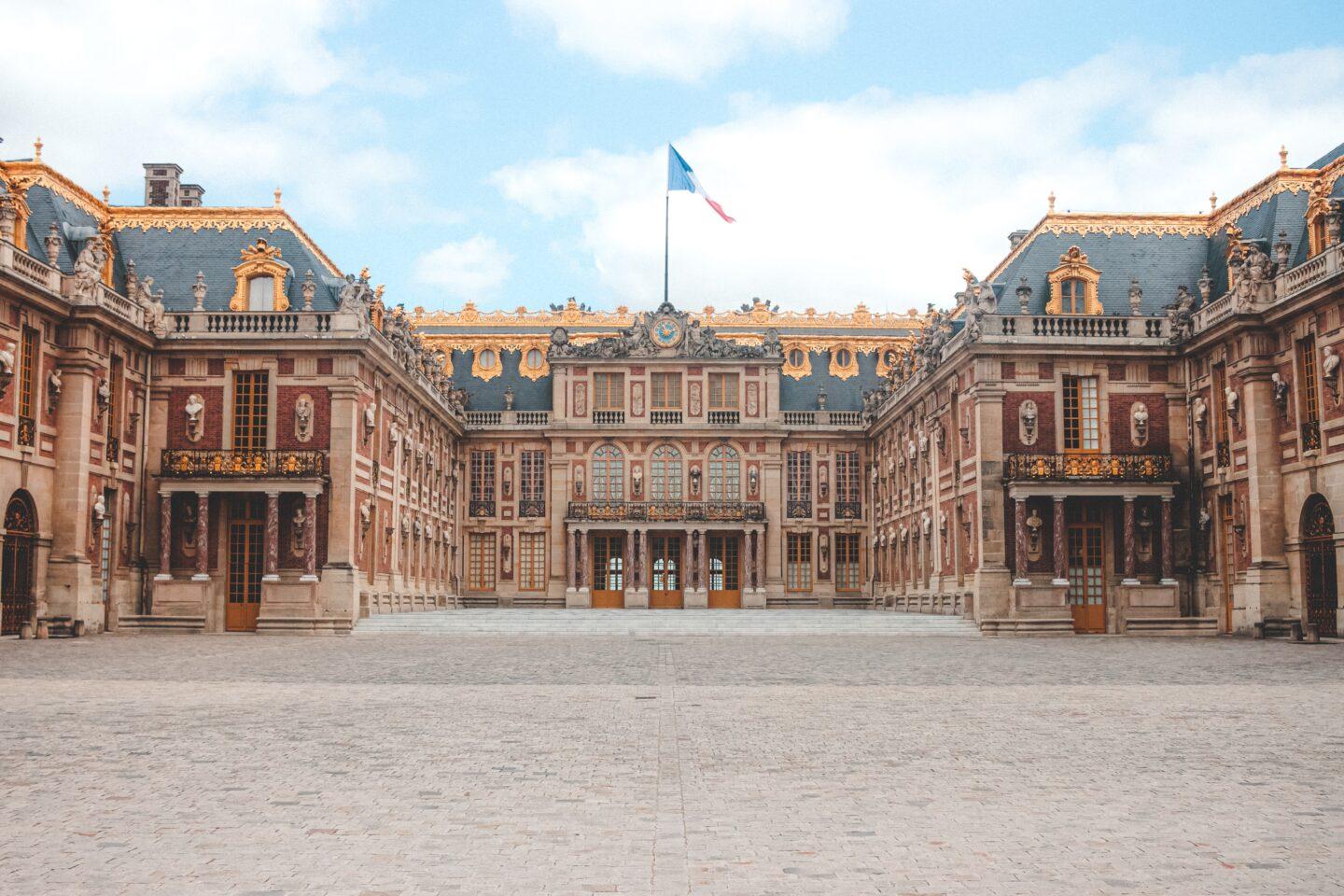 Just a short train ride from Paris, the Palace of Versailles is a stunning example of French Baroque architecture.
Be sure to explore the palace's magnificent gardens as well. Like the Louvre this is also a place where is best to take your time.
Theres so much to see and learn from the artworks that a few hours or even a day won't cut it.
6. Must experience the nightlife
Paris comes alive at night, with plenty of bars, clubs, and cabarets to choose from.
The Moulin Rouge and Lido are two of the most famous, but there are plenty of smaller venues that offer a more intimate experience.
So if you are interested in the nightlife, enjoy, be safe and have fun. Paris never sleeps1
Conclusion
Planning a trip to Paris can be overwhelming, but by following these dos, don'ts, and musts, you'll be sure to have an unforgettable experience.
Remember to take your time, try new things, and immerse yourself in the city's rich culture and history.
For more travel content and guides on anything from hidden spots to amazing restaurants, follow us on Instagram and Tiktok!
Bon voyage!