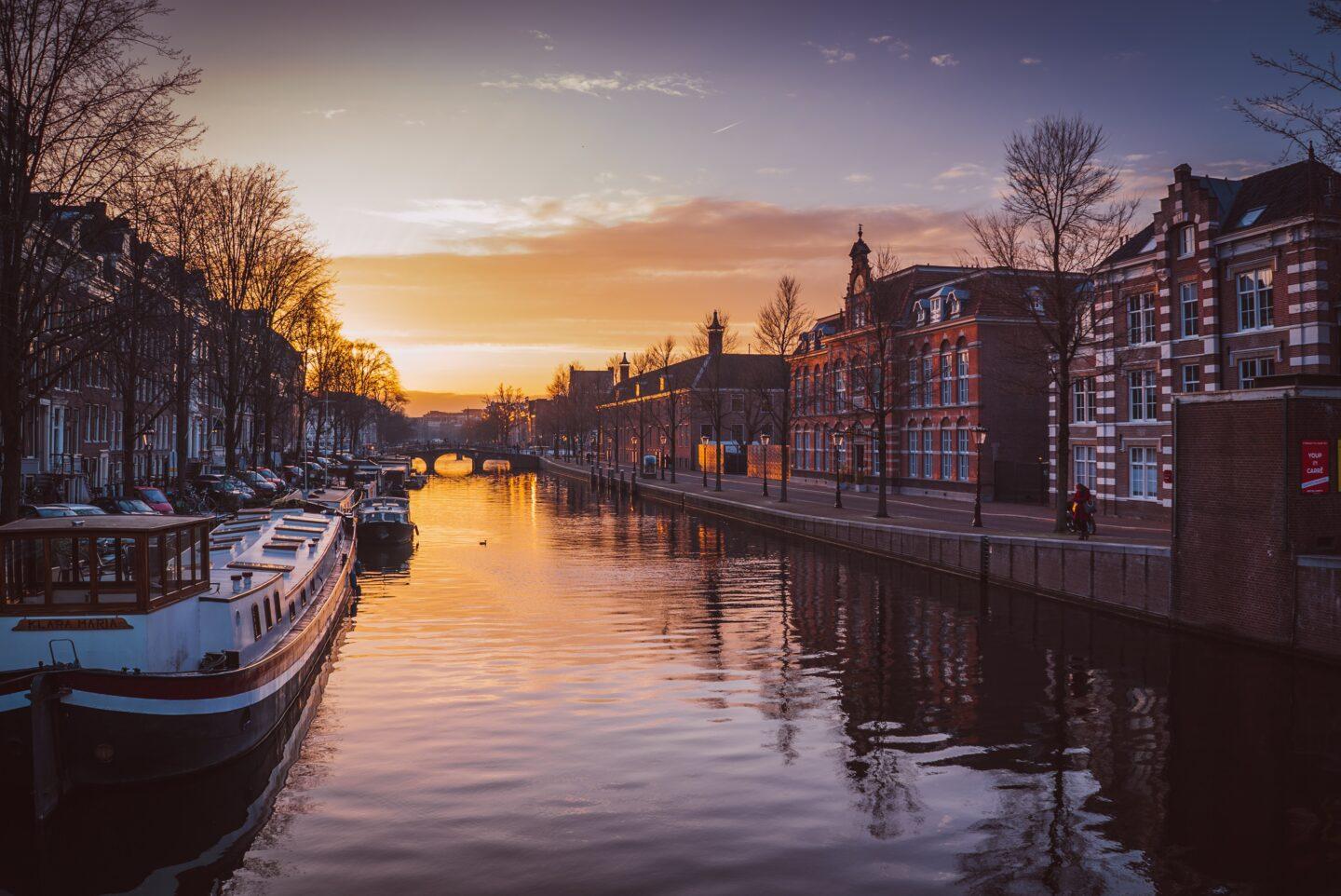 So you're standing in front of your laptop, or with the phone in your hand, looking for flights and hotels for your long awaited trip to Amsterdam.
You are excited and happy that there's so much to see and do in this amazing city. And then you check the prices. From those 2 weeks that you were planning originally you might have to cut out some days. But how many days?
Well this is what we plan on answering in this article. How to save some money but also getting the full experience in the tulip capital.
Before we start, it's important to know what kind of budget you will need to factor in. There's no secret that Amsterdam is an expensive city so we recommend you read our 3 part Amsterdam budget guide.
Starting with a small budget, then working our way up to medium budget, and ending with a luxury trip!
In short
Amsterdam, the capital city of the Netherlands, is a vibrant and picturesque destination that attracts millions of visitors each year.
From its iconic canals and historic architecture to its world-class museums and diverse cultural scene, Amsterdam has plenty to offer.
However, deciding how many days to spend in this captivating city can be a dilemma for many travelers. In this blog post, we will look at the factors that can influence the duration of your stay in Amsterdam.
Whether you're a history enthusiast, an art lover, or simply seeking a unique European experience, we'll help you determine the optimal length of time to fully explore Amsterdam's charms.
In a nutshell, we would recommend around 3 days to visit Amsterdam. This way you'll have time to check out its history and beautiful historic center as well as get a glimpse of the Dutch lifestyle and its secrets.
Let's go into a bit more detail.
Understanding Amsterdam's Highlights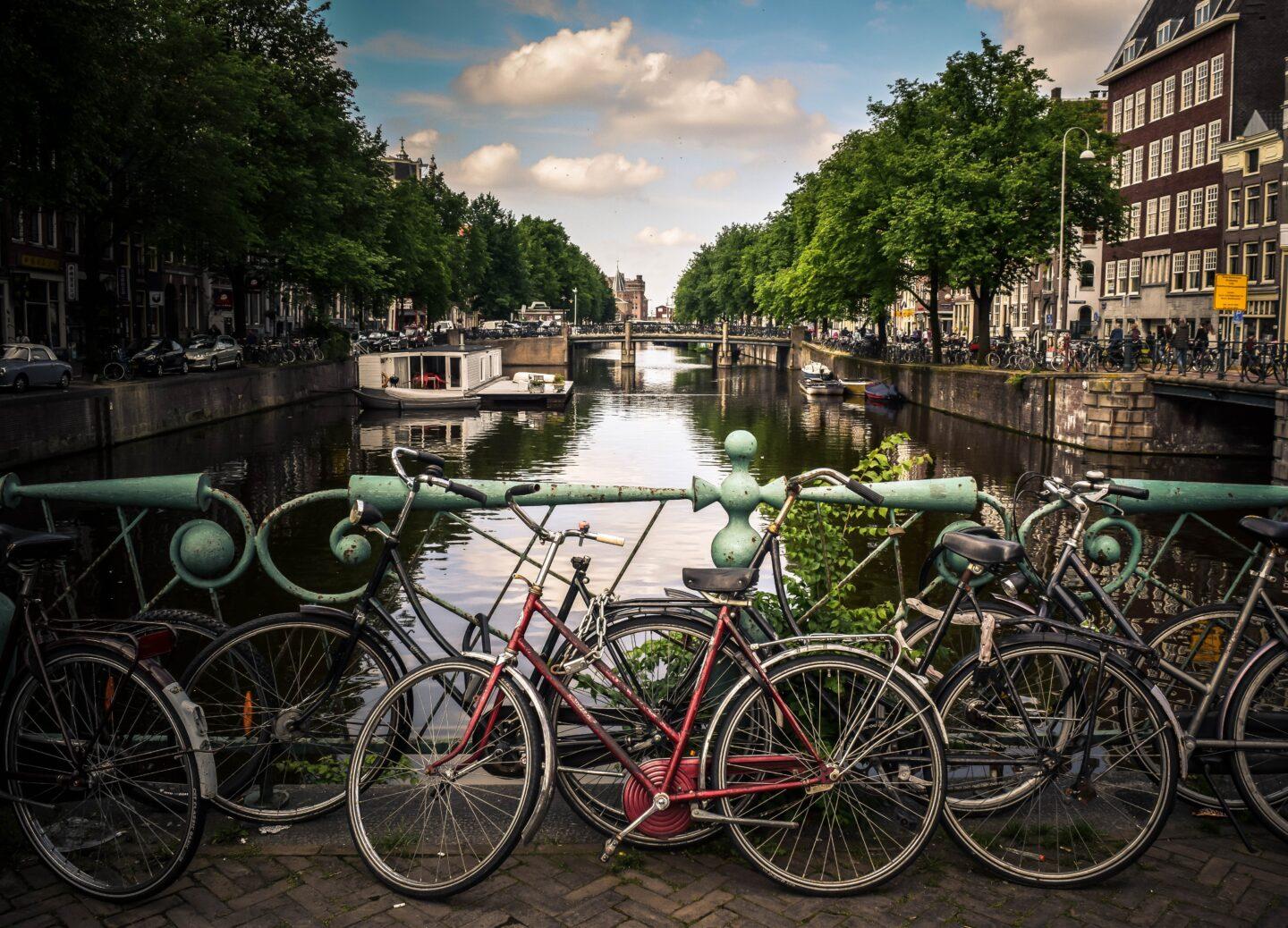 Before deciding on the duration of your stay in Amsterdam, it's crucial to grasp the city's major attractions and activities. Amsterdam boasts an array of must-see landmarks, historical sites, and cultural hotspots.
The Anne Frank House, offers a glimpse into the life of Anne Frank during World War II. On the other hand the Van Gogh Museum showcases an extensive collection of the renowned artist's works. For history enthusiasts, the Rijksmuseum is a treasure trove of Dutch art and artifacts, spanning centuries of the nation's history.
Exploring the Canal Ring is another quintessential experience in Amsterdam. This network of picturesque canals weaves its way through the city, offering scenic views and opportunities to discover hidden gems along the waterways.
The Jordaan neighborhood, known for its charming streets and local boutiques, is a favorite among visitors seeking authentic Amsterdam experiences. Similarly, De Pijp is renowned for its lively atmosphere, with bustling markets, cozy cafes, and a diverse culinary scene.
A big part of your itinerary for these 3 days will be the weather. Weather in the Netherlands and by extension in Amterdam is, moody to say the least.
Thus to make the most of your 3 days you need to make sure you'll choose the right time of the year. We wrote in detail about this so make sure to check out What is the best time to visit Amsterdam.
Keep in mind that Amsterdam is more than just its famous attractions. It's a city with a unique ambiance. A sense of freedom that can be best appreciated by allowing time for spontaneous exploration.
The essence of Amsterdam is freedom. But don't worry we'll summarise an itinerary by the end of this article, to serve as a quick reference.
Factors to Consider
There are several factors should be taken into account when determining the ideal duration of your stay in Amsterdam.
Firstly, your personal interests and preferences play a crucial role.
If you're an art lover, you may want to spend more time for museum visits and exploring the city's renowned art scene. In addition to the Van Gogh Museum and the Rijksmuseum, Amsterdam is home to numerous other art galleries and exhibitions that cater to various tastes.
From contemporary art spaces to galleries showcasing Dutch masters, the city offers a diverse range of artistic experiences. Moco museum is also quite nice to visit, and takes an interesting approach compared to the classic Rijksmuseum. Oh and it's also a stone's throw from it.
On the other hand, if you are fascinated by history, you might want to devote additional days to uncovering Amsterdam's rich historical background.
Aside from the Anne Frank House, consider visiting the Rembrandt House Museum. Here you'll get insights into the life and works of the iconic Dutch painter.
The Amsterdam Museum offers a window into the city's past, while the historic Westerkerk and Oude Kerk are architectural marvels with stories to tell. If history is your passion, perhaps consider taking a guided historical walking tour.
Travel at your own pace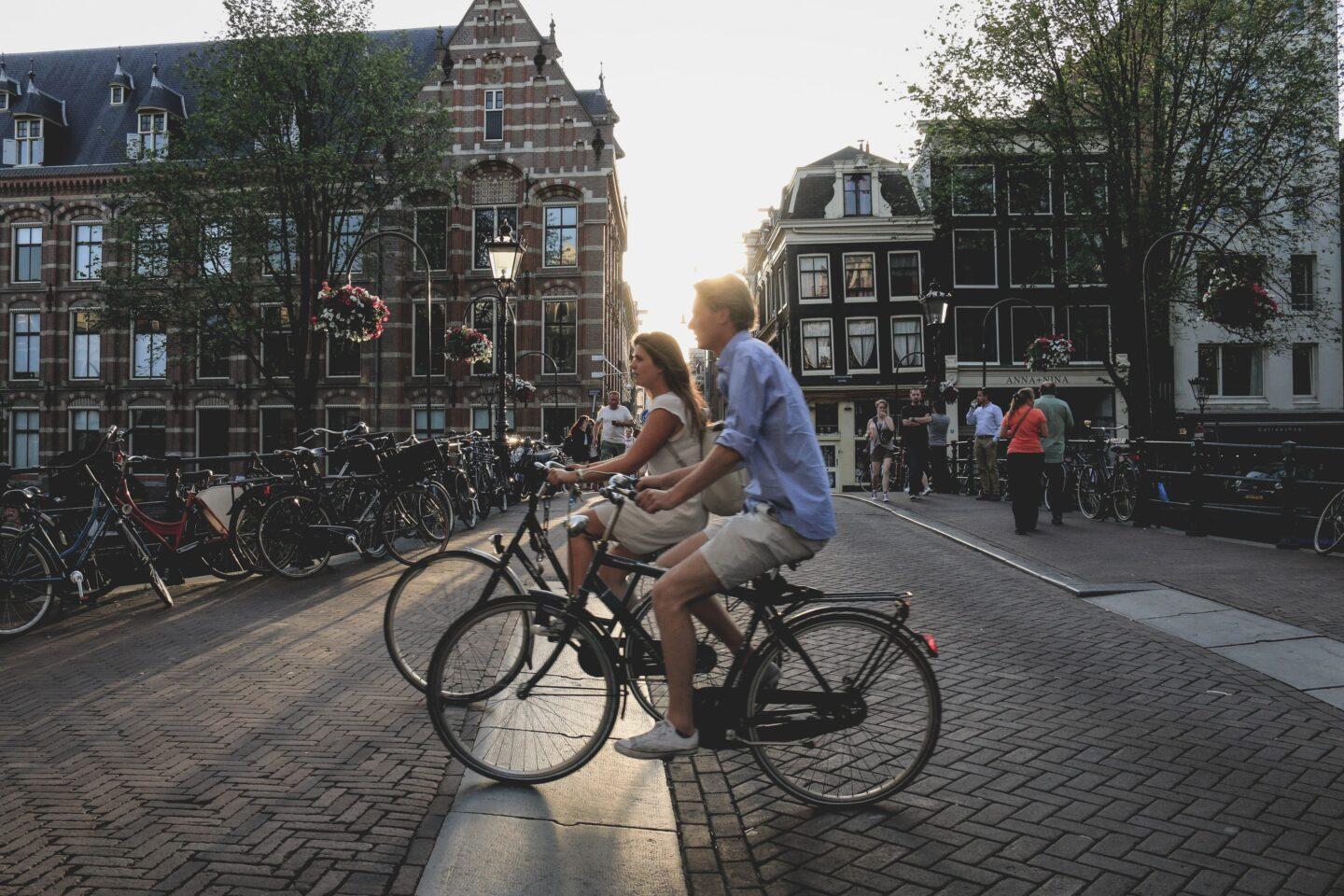 Furthermore, consider the pace at which you prefer to travel. Some travelers enjoy a leisurely experience, savoring each attraction and allowing ample time for relaxation in local cafes or parks.
Amsterdam's numerous parks, such as Vondelpark and Oosterpark, have tranquil green spaces where you can unwind and soak in the city's atmosphere.
On the other hand maybe a more fast-paced itinerary, covering as much ground as possible in a short time is what you are looking for.
Mixing cultural and historic sites together and having more time for enjoying the bars, restaurant and nightlife. The ever famous and ever busy Red Light District is close to the city center and there's something for everyone there.
However keep in that that area does not really represent the spirt of Amsterdam, and you'll rarely find locals there.
Budget is another critical factor. Amsterdam can be an expensive city, particularly when it comes to accommodation and dining.
Allocating more days to your stay may allow you to explore more affordable options and enjoy a wider range of culinary experiences without breaking the bank.
While the city has its fair share of high-end restaurants, there are also numerous budget-friendly eateries and street food markets where you can sample Dutch delicacies without straining your wallet.
We've written extensively on how you can travel on a budget and be smart with your hard earned cash.
Take a look at Budget Friendly Travel: 5 Ways to Explore on $25 a Day as well as The Guide To Cheap Flights in Europe to name a few.
Tailoring Your Itinerary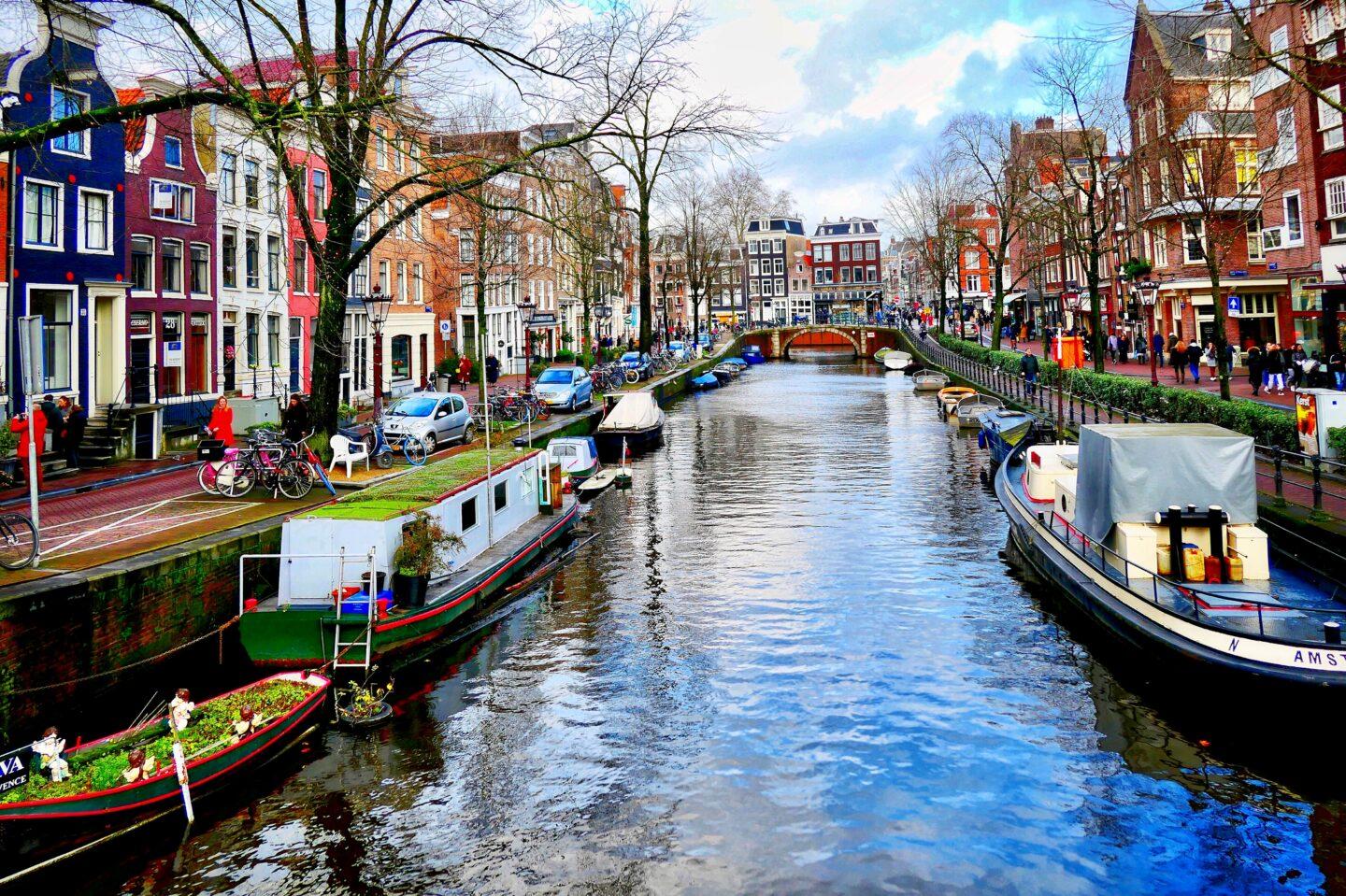 Crafting a well-balanced itinerary is key to maximising your time in Amsterdam. Start by prioritizing the attractions and activities that align with your interests.
Consider pre-booking tickets for popular museums or attractions to avoid long queues and ensure a seamless experience. Many museums offer online ticket options, allowing you to secure your spot in advance.
Also, check for any special exhibitions or events happening during your visit. There is always something happening in areas like NDSM or Oost, for example.
While it's essential to include the major highlights, remember to allow some flexibility in your schedule to explore off-the-beaten-path neighborhoods and stumble upon local markets or festivals.
The Nine Streets (De Negen Straatjes) district, for example, is renowned for its boutique shops, unique eateries, and cozy cafes. Exploring this charming area can provide an authentic Amsterdam experience away from the more touristy areas.
Don't dismiss day trips
Furthermore, don't overlook the opportunity for day trips from Amsterdam.
The city's location makes it an ideal base for exploring other nearby destinations. A short train ride can take you to the charming windmill village of Zaanse Schans.
Here you can see the iconic Dutch windmills up close and learn about traditional crafts.
Alternatively, Keukenhof, known as the "Garden of Europe," offers a spectacular display of vibrant tulips and other spring flowers, providing a refreshing change of scenery.
The beaches of the North Sea are also nearby with lovely traditional Dutch towns like Bloemendaal aan Zee and Wijk aan Zee to name a few.
By incorporating day trips into your itinerary, you can diversify your experiences and make the most of your time in the Netherlands.
However, keep in mind that each day trip will require additional time, so plan accordingly and allow for a few extra days if you wish to explore beyond Amsterdam's city limits.
Let's summarise everything we wrote in this article in an easy to follow 3 day itinerary.
Day 1:
Explore the famous Canal Ring (Herengracht, Prinsengracht, Keizergracht)
Visit the Anne Frank House
Immerse yourself in art at the Van Gogh Museum
Day 2:
Discover the historical treasures at the Rijksmuseum, and the nearby Moco museum
Stroll through the charming Jordaan neighborhood and enjoy a nice cup of coffee
Enjoy a relaxing boat cruise along the canals
Day 3:
Take a day trip to Zaanse Schans windmill village
Indulge in Dutch delicacies at local markets
Experience the vibrant nightlife in De Pijp district
Conclusion
In conclusion, determining the ideal duration for your Amsterdam adventure requires careful consideration of various factors.
By understanding the city's highlights, considering your personal interests, travel pace, and budget, and tailoring your itinerary accordingly, you can fully take advantage of your stay in Amsterdam.
Whether you choose to immerse yourself in the city's art and culture, explore its historical treasures, or simply soak in its unique atmosphere, Amsterdam offers a wealth of experiences that can be enjoyed within a few days or extended to a longer visit.
Plan wisely, embrace the spirit of adventure, and let Amsterdam captivate you with its vibrant charm and unforgettable memories.
For more travel content and guides on anything from hidden spots to amazing restaurants, follow us on Instagram and Tiktok!
See you soon!